3D Bioprinting - An Overwhelming Breakthrough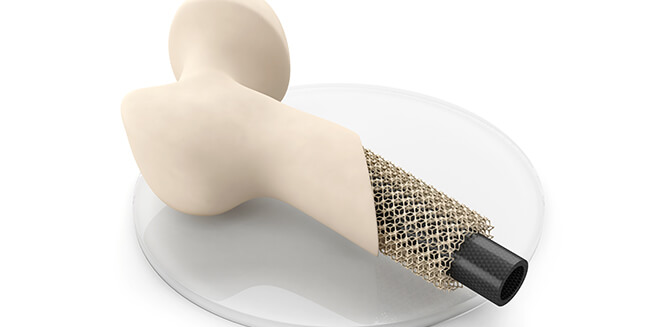 11 Apr
2019
Out of all the revolutionary innovations that amaze us to the fullest, 3D bioprinting may be the most innovative one. From making way to developing living organs like the lungs and heart to restoring damaged skin, bioprinting may come out as a metamorphic invention that was once only considered as science fiction.
Printing living organs like lungs, kidneys, and livers is no more an unattainable task. At least, scientists working on bioprinting technology have this to claim. According to them, it can lessen or completely wipe out the organ transplant shortage, thereby providing everyone with an equal second chance. Moreover, a number of tests are being spewed to craft the most delicate organ in our body, the skin. It's also believed that 3D bioprinting technology can help doctors heal wounds faster than ever.
Well, 3D bioprinting can avert cell rejection too. Printing human tissue that functions naturally is not as easy as falling off a log; and, at the same time, chances of finding a donor that shares well-matched tissue cells are not that high. Discordancy can trigger the immune system to charge the body if a foreign cell is exposed. This definitely points out to the fact that organ transplants can be difficult and tricky enough. Now, in case the body dismisses the new addition, complexities may turn up and the patient will either have to live on immunosuppressant for the rest of their lives or need a new transplant. However, with 3D bioprinting on board, the cells may be extracted from the patient himself. This ensures that the transplant won't be vetoed by the body after the surgery.
Most interestingly, 3D bioprinting can replace animals in testing labs. As per a recent report, in the United States labs alone, around 100 million animals happen to die as a consequence of testing. There have been a number of nerve-wrecking stories of animals breaking loose the laboratories of cosmetic ventures. However, L'Oreal has now come out with a success story. As the first company to check its products on bioprinted tissue, L'Oreal has now an alternative method to take recourse- using printed objects for product testing where no animal would become a victim again!
Also, bioprinted tissue may one day work as an effective substitute for human volunteers who are into drug testing, thereby curtailing down the risks posed to these volunteers' health and safety.
One of the keys to treading through the field of bioprinting is cropping up technology that can perfectly and precisely form living tissue.
According to Allied Market Research, the global 3D bioprinting market is expected to grow at a significant CAGR from 2018-2025. Top-end technological advancements for manufacturing customized products, and rise in geriatric population have spurred the growth. On the other hand, lack of skilled professionals to operate the technologically advanced 3D bioprinters can be considered as a major hurdle for the growth of 3D bioprinting market. However, increasing focus on R&D investment has almost nulled the factor and created a number of opportunities in the segment.
To conclude, it can be stated that the global 3D bioprinting market is expanding quite rapidly and soon it would be giving its rivals a tough competition.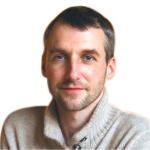 Alex Hillsberg
Chief editor of review team at FinancesOnline
Chief editor of review team at FinancesOnline Alex Hillsberg is an expert in the area of B2B and SaaS related products. He has worked for several B2B startups in the past and gathered a lot of first hand knowledge about the industry during that time.
PREVIOUS POST
Developments in Biomarkers Market Answer Diagnosis Concerns
NEXT POST
Companion Diagnostics Revolutionizing Patient Care
Related Post