Companion Diagnostics Revolutionizing Patient Care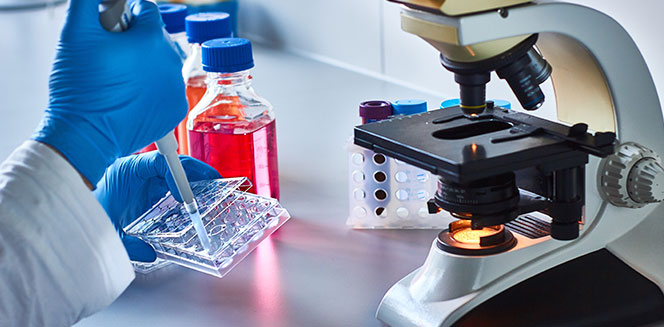 18 Apr
2019
We have entered the world of precision/personalized medicine where the aim is to provide a patient with the right medicine at the right time based on their biology. Precision medicine is the way forward in our pursuit of curing diseases and improving the lives of people. The promotor of such medicines is companion diagnostics. Companion diagnostics are nothing but in vitro diagnostics that are performed to help physicians determine the best treatments for patients. They are important mainly because they help in the revelation if a specific biomarker in a patient would make him/her vulnerable to some type of disease. They can tell which treatment will prove to be most effective for a certain patient or provide the best success rates. They can also help identify patients who are expected to be at greater risk for serious adverse reactions due to the treatment with a certain therapeutic product. Another reason why companion diagnostics are important is if the tests are performed as early as possible on a patient, they can help doctors reach a much earlier diagnosis to provide the patient with a proper treatment that leads to a faster recovery.
History of Companion Diagnostics
Companion diagnostics started to be used commercially in 1998 when the Food and Drug Administration (FDA) approved the first companion diagnostic called HER 2 assay for trastuzumab, a therapeutic for the treatment of some types of breast cancer and the companion diagnostic assay related to it. LabCorp, a US-based testing laboratories company, developed the clinical trials assay (CTA) and conducted the test of HER2-positive breast cancer when trastuzumab was being developed. Moreover, the laboratory offered data for analytical testing of the related companion diagnostic assays, an immunohistochemistry (IHC) assay to identify HER-2 overexpression, and fluorescence in situ hybridization (FISH) assay to identify amplification of the HER-2gene in breast cancer tissues. In about 20 years since those approvals were made, companion diagnostics gained increasing acceptance by drug developers. They declared that the diagnostics could enhance the success rates of certain drugs by selecting patients who are likely to respond positively to a certain treatment.
Companion Diagnostics for Oncology
Several types of oncology drugs are toxic and tend to have a positive effect on only a small number of patients with a certain disease. Companion diagnostics are primarily used to ensure that patients who are unlikely to benefit from a drug do not suffer from the ill effects that come with that drug. The tests are also used to ensure that patients who are going to benefit or are likely to benefit from the drug are properly chosen. In oncology and many other areas, it is all about narrowing of patients for treatment to derive the benefit with the least risk.
Companion diagnostics help measure biomarkers which are deemed vital for the use of a certain drug, and their use is growing in many areas, especially in oncology. More than 90% of FDA-approved companion diagnostics that exist today are for cancer diseases. This is probable since the therapies for oncology have a high failure rate compared to other diseases. Moreover, treating a patient with the right drug is usually time-consuming because of the hostile nature of some types of cancers. Biomarkers are of great interest to companies in oncology and have been a prime area of focus in recent years. A biomarker is a naturally occurring molecule that can tell a doctor or a physician about a patient's disease condition or how they might respond to treatment. Predictive biomarkers can tell the probability of drug response in a patient and are used in clinical decision making. At times, a patient must have a certain biomarker to be administered with a drug. For instance, patients with breast cancer have to test positive for HER2 for getting anti-HER2 therapy.
Companion Diagnostics in the Pharmaceutical Industry
The rising price of drug discovery, development and launch are of growing concern to the companies in the pharmaceutical industry. This situation is aggravated by the emergence of precision medicine and its demands for personalized products as well as the decline of the blockbuster model. To fulfill the demands of this paradigm, it is necessary that the next generation of drugs are made safer and more effective and pharmaceutical companies must come up with more therapeutic agents which are genotype and/or phenotype-based. Companion diagnostics provide certain tools as well as the signs of relevant biological and clinical data that cater to the various issues and challenges that the pharmaceutical industry must get rid of.
Recent Developments in Companion Diagnostics
Several recent developments took place in the companion diagnostics space. In April 2019, LabCorp and Qiagen announced a collaboration to speed up the access of cancer patients to Qiagen's companion diagnostic products once the tests and their related drugs gain approval from the FDA. Through the deal, LabCorp can offer physicians and patients quicker access to genomically targeted drugs that are proving to be vital therapies for several cancer indications. Cellgen Diagnostics, a leading precision diagnostics company recently announced its partnership with Genomic Testing Cooperative (GTC), a provider of comprehensive next-generation sequencing (NGS) services. The deal is aimed at offering companion diagnostic development services for cancer immunotherapy developers. The partnership allows the firms to integrate Cellgen's cartridge assay-based molecular diagnostics platform with GTC's biomarker discovery technologies to develop a service for biomarker discovery and in vitro diagnostic companion assay development for customers in the pharma industry. Molecular diagnostic company Myriad Genetics expanded its companion diagnostic partnership with pharmaceutical companies AstraZeneca and Merck with the aim to use BRACAnalysis CDx to identify germline BRCA mutations in men with metastatic castrate-resistant prostate (mCRPC) cancer.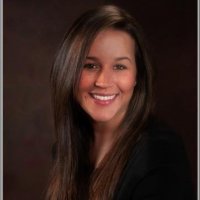 Jessica Hamelburg
PR & Marketing Professional at EquipNet, Inc.
Jessica Hamelburg is a content marketing coordinator and social media manager for a global industrial asset management company, EquipNet, Inc. Jessica holds a Bachelor's Degree in Communications and Public Relations from Suffolk University and offers many years of experience in various forms of writing. Some of her favorite hobbies include exploring new music, creative writing and spending time with her dogs.
PREVIOUS POST
Developments in Biomarkers Market Answer Diagnosis Concerns
NEXT POST
Health-Care Business Comprises Animal Spirits

Related Post