A Surge in Adoption of Stem Cell Therapies to Fuel the Regenerative Medicine Industry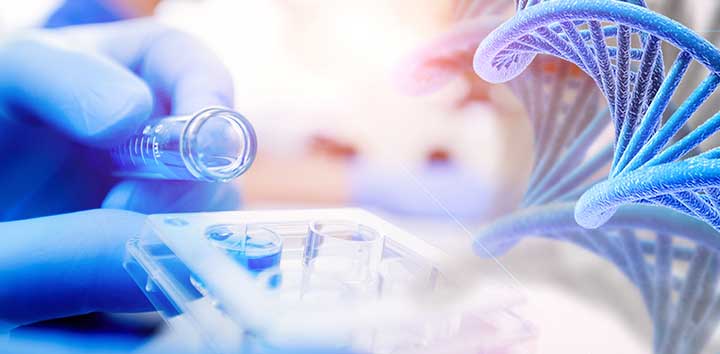 30 May
2023
A developing field called "regenerative medicine" uses tissues, cells, or genetic material to replace, restore, or regenerate damaged organs or tissues. Alzheimer's disease, Parkinson's disease, renal diseases, diabetes, cancer, cardiovascular diseases, and several other chronic, intractable conditions and diseases are among those that it can treat and possibly cure.  
According to a recent report by Allied Market Research, the global regenerative medicine market is expected to exhibit notable growth from 2021 to 2030. The extensive use of gene therapies, stem cell technologies, and tissue engineering, as well as technological advancements in regenerative medicine, are the main factors in the growth of the market worldwide. Governmental programs and clinical trials linked to stem cell research have become more prevalent, which supports the growth of the market for regenerative medicine. For instance, the National Guidelines for Stem Cell Research 2017 were released by the Indian Council of Medical Research (ICMR) in February 2022 and were established following international standards.  
As per the Australian Government Department of Health 2019, the Australian government launched the mission for stem cell therapies. The aim of the research funding program, which will invest approximately $150 million over nine years, is to develop innovative, secure, and effective treatments for patients with diseases for which stem cells and regenerative medicine could be used to produce new life regenerative medicines which presently have no cure nor a treatment.   
Furthermore, it's been noticed that regenerative medicines have the unique capacity to change the underlying pathophysiological processes of diseases. For certain chronic conditions with new therapeutics, regenerative therapies in clinical trials offer promising treatments. For instance, Novartis announced the creation of T-ChargeTM in December 2021, a next-generation CAR-T platform that would be useful for innovative investigational CAR-T cell therapies.   
The advancement of gene-based therapy, which uses targeted delivery of DNA as a medicine to battle various disorders, is the result of significant development in molecular medicines. Through restoring gene function, gene therapy has a significant potential for the treatment of cancer and type 1 and type 2 diabetes. Gene-based therapies are currently utilized to treat patients with diseases like monogenic diseases, cardiovascular disorders, infectious diseases, oncology, central nervous system illnesses, cancer, genetic disorders, and ophthalmological indications. These factors have helped the market for regenerative medicine expand.  
Rising R&D Investments and Launch of Innovative Products to Boost the Growth of Regenerative Medicine 
Research and development projects have started as more investment is made in this market. Several investors are funding start-up businesses that are dedicated to the creation of products and novel therapies for the market. This has also unlocked the way for substantial mergers, research partnerships, and acquisitions to share the mutual benefits of R&D activities.  
For example, AboundBio and CellPoint were acquired by Belgian biotech firm Galapagos in June 2022 to accelerate the commercialization and development of next-generation cell therapies, according to the announcement made by the company. Galapagos now has gained access to a next-generation fully human antibody-based therapeutics platform and a decentralized, innovative, and scalable automated point-of-care cell therapy supply model with the acquisitions of AboundBio and CellPoint. The company has the potential to challenge the CAR-T treatment paradigm when combined with and supported by Galapagos as a fully integrated biopharma. 
Moreover, anti-aging medicine is still a developing field of medical science and applied medicine. It discusses the causes of aging and searches for cures for any age-related illness by using regenerative medicine. To sum up, the goal of anti-aging and regenerative medicine is to increase the healthy lifespan of human beings. 
For more information on Regenerative Medicine Market:   
https://www.alliedmarketresearch.com/press-release/regenerative-medicines-market.html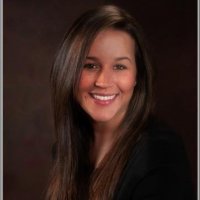 Jessica Hamelburg
PR & Marketing Professional at EquipNet, Inc.
Jessica Hamelburg is a content marketing coordinator and social media manager for a global industrial asset management company, EquipNet, Inc. Jessica holds a Bachelor's Degree in Communications and Public Relations from Suffolk University and offers many years of experience in various forms of writing. Some of her favorite hobbies include exploring new music, creative writing and spending time with her dogs.
PREVIOUS POST
Developments in Biomarkers Market Answer Diagnosis Concerns
NEXT POST
Explore the Recent Advancements in Gene Editing Technologies
Avenue: Entire Library membership of Allied Market Research Reports at your disposal
Avenue is an innovative subscription-based online report database.
Avail an online access to the entire library of syndicated reports on more than 2,000 niche industries and company profiles on more than 12,000 firms across 11 domains.
A cost-effective model tailored for entrepreneurs, investors, and students & researchers at universities.
Request customizations, suggest new reports, and avail analyst support as per your requirements.
Get an access to the library of reports at any time from any device and anywhere.
Related Post