Acquisitions and Partnerships along with the Trend Toward Urbanization Bolster the Growth of the Cables Industry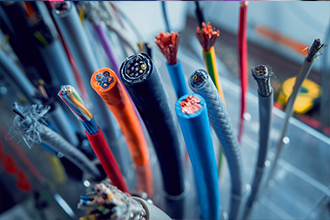 9 Aug
2022
In today's era, many things that we see around us today are powered by electricity. This has been made possible due to a technology known as cables. Cables help transmit and distribute uninterrupted and smooth power supply, thus playing a key role in industries, residential, businesses and so on.
The growing demand for cables is attributed to the rise in investment in sectors such as infrastructure, transportation and construction. In construction, the recent trend of urbanization is leading to the development of larger cities, which is putting demand on electricity transmission and distribution networks. The need for eco-friendly solutions for transportation such as e-mobility is also boosting the demand for cables around the world. Growing investment in renewable energy also drives the demand for cables. Another industry that impacts the cables industry is the automotive sector. The rise in the development of electric vehicles and the increasing trend toward e-mobility contribute positively to the growth of the cable industry.
Additionally, growing initiatives by governments to improve connectivity and surge in demand for higher bandwidth networks by different industries and a rise in deployment of new power grid infrastructure support the growth of the industry. Furthermore, the growing demand for power all over the world offers lucrative opportunities for the growth of the market. According to a report by Allied Market Research, the global cables market is estimated to grow at a CAGR of 7.8% during the forecast period, 2021-2030.
The COVID-19 pandemic outbreak led to a decline in infrastructural developments and installation projects worldwide which hindered the demand for cables in commercial, government, industrial, residential and more sectors. However, the industry is back on track and is anticipated to register significant growth in the coming years, owing to the adoption of data communication solutions in countries across the globe.
Players in the cable industry take advantage of this growth and adopt strategies such as acquisitions and partnerships to compete in the market. For instance, in July 2022, Prysmian, the Italian cable systems company gained contracts worth €250 million from Red Eléctrica de España, S.A.U, a company that runs the national electricity grid in Spain. One of the contracts aims at the development of a submarine power link between the islands of Tenerife and La Gomera. The other is for the development of submarine power interconnection between the Spanish mainland and Ceuta, a Spanish autonomous city on the north coast of Africa. In May 2022, Clearfield inked an agreement to acquire Nestor Cables Ltd., a Finland-based developer and manufacturer of fiber optic cable solutions, which offers fiber-optic cables, connectivity accessories, and instrumentation, among others. Post the deal completion, Nestor continues to serve customers in Northern Europe and operates as an independent subsidiary of Clearfield. The deal is expected to close in a few months. In February 2022, Genuine Cable Group (GCG), a major distributor of wire, cable, and related solutions completed its acquisition of Allied Wire & Cable, a U.S-based manufacturer and distributor of electrical wires, cables, tubings, and others. The acquisition is aimed at strengthening GCG's in the broader industrial original equipment manufacturer (OEM) market and leveraging Allied ire's value-added service and customer-oriented approach to better serve the GCG's customers. In January 2022, Egytech Cables, a subsidiary of Elsewedy Electric Company, signed a contract with Kuwait's Public Authority for Housing Welfare intending to transmit power to El Mutlaa Residential City. Under the terms of the contract, the former designs, supplies, and installs all works regarding the project on a turnkey basis for 132 kV ground cables.
Many companies in the cable market adopt strategic partnerships to develop new technologies and broaden their offerings. For instance, in May 2022, Angola Cables, a telecommunications operator of fiber-optic cables entered into a partnership with Cabo Verde Telecom (CV Telecom) to expand its connectivity and network capabilities. The deal focuses on providing multiple connectivities and redundancy routing options through their SACS (South Atlantic Cable System), WACS (West Africa Cable System), MONET and EllaLink subsea cable systems for companies and others who seek to route Internet traffic between Africa, Europe and the Americas. In the same month and year, Flexential, a provider of data center, cloud and connectivity services, announced its collaboration with Angola Cables. The partnership is aimed at providing access to Angola's MONET cable that is planted in Flexential's Fort Lauderdale data center through the high-capacity South Atlantic Cable System (SACS). In January 2022, EXA Infrastructure, a platform that operates the most extensive infrastructure footprint connecting Europe and North America entered into a partnership with Islalink, a neutral and independent communications infrastructure operator. The deal allows EXA Infrastructure to provide Islalink a fiber-connected route between Crotone and the data center hubs of Milan and Rome. Islalink plans to construct Ionian, a 24 fiber pair ultra-low-loss fiber optic cable across the Ionian Sea from Crotone in Italy to Preveza in Greece to provide an alternative to the existing aging subsea cables in the region.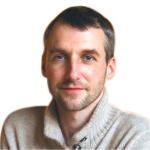 Alex Hillsberg
Chief editor of review team at FinancesOnline
Chief editor of review team at FinancesOnline Alex Hillsberg is an expert in the area of B2B and SaaS related products. He has worked for several B2B startups in the past and gathered a lot of first hand knowledge about the industry during that time.
PREVIOUS POST
"What's in STORE for Real Time Locating Systems?"
NEXT POST
Installation of Innovative Interactive Kiosks to Act as a Guide For Users
Avenue: Entire Library membership of Allied Market Research Reports at your disposal
Avenue is an innovative subscription-based online report database.
Avail an online access to the entire library of syndicated reports on more than 2,000 niche industries and company profiles on more than 12,000 firms across 11 domains.
A cost-effective model tailored for entrepreneurs, investors, and students & researchers at universities.
Request customizations, suggest new reports, and avail analyst support as per your requirements.
Get an access to the library of reports at any time from any device and anywhere.
Related Post