Adventure Tourism Offers an Array of Lucrative Business Opportunities to Young Magnates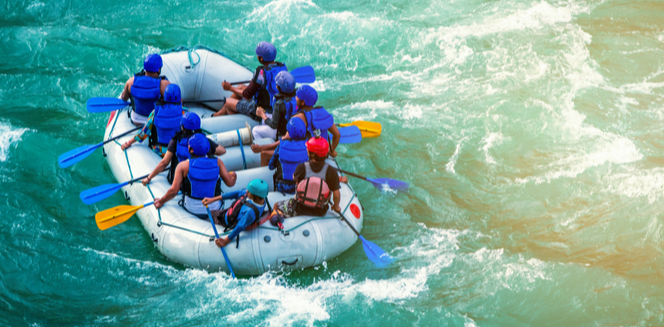 15 Sep
2020
In the last decade, there has been a significant change in the tastes and interests of the travelers worldwide. And, the main motif revolves around exploring isolated, far-flung, and remote areas with the very quest to know the unknown. From ethnic travel to adventure tourism- the shift is quite prominent indeed. The youth of today, on the other hand, are also seen investing heavily in several entrepreneurial ventures that are exclusively crafted to provide the customers with the best experience in activities such as wildlife safari, bunjee jumping, kayaking, high-altitude trekking, and many more.
These activities happen to lure an array of customers from several nooks and corners and influence the local economies and expedite sustainable practices in the manner. This way, the adventure tourism sector has paved the way for numerous business opportunities for the young aspirants.
Adventure tour is definitely one of the most effective ways to discover new things and unravel novel paths by going beyond the usual beaches and mountains. Adventure travelers are, nowadays, more inclined toward living through a realistic feel of the place they are going to explore. Staying in the houses of localites and enjoying the traditional cuisines with them have now become a common trend. A number of companies have popped up that strive to connect the travelers to the natives. And, the young capitalists and entrepreneurs are acting as an arbitrator between them making the best use of technology to breed revenue for their ventures, thereby enabling the localites to earn money, and providing the travelers with amazing experiences altogether.
Working as travel agents that take people through adventure tour has now come out as a lucrative business choice all around the world. Such ventures that dole out economical options of exotic destinations and choices for excellent transportation and accommodations are highly preferred by individuals. And, where there are an end number of adventure tour workers out there online, standing out from the crowd can be quite exigent. But, technology has got its reach over it indeed.
Tour operators can take recourse to blockchain technology to perk up data security of the users including important transactional nitty-gritties and any kind of financial transmissions. Every tiniest detail exchanged between the clients and the service provider remains end-to-end encrypted, thereby conforming to the highest safety & security standards. Technology has also brought along one-on-one communication between customers and the respective tour operator without much costs involved.
According to Allied Market Research, the global adventure tourism market is expected to grow at a considerable CAGR from 2019 to 2026. America and Europe, however, are the two leading regions accounting for the substantial share in the market. Several sponsors, investors, and patrons in the industry are constantly ushering in new strategies to provide enhanced consumer experience. Special focus is also being given on increasing the consumer stay, as this can boost the market significantly. Moreover, the introduction of artificial intelligence has also played a pivotal role in the development of adventure tourism.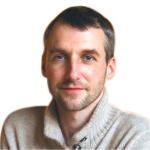 Alex Hillsberg
Chief editor of review team at FinancesOnline
Chief editor of review team at FinancesOnline Alex Hillsberg is an expert in the area of B2B and SaaS related products. He has worked for several B2B startups in the past and gathered a lot of first hand knowledge about the industry during that time.
PREVIOUS POST
Asia-Pacific becoming pillars for the growth of Global Baby Diapers Market
NEXT POST
Hair Restoration to Come Out as a Godsend for Treating Numerous Hair Growth-Related Concerns
Avenue: Entire Library membership of Allied Market Research Reports at your disposal
Avenue is an innovative subscription-based online report database.
Avail an online access to the entire library of syndicated reports on more than 2,000 niche industries and company profiles on more than 12,000 firms across 11 domains.
A cost-effective model tailored for entrepreneurs, investors, and students & researchers at universities.
Request customizations, suggest new reports, and avail analyst support as per your requirements.
Get an access to the library of reports at any time from any device and anywhere.
Related Post