Application of Salicylic Acid Has Skyrocketed- Explore the Reasons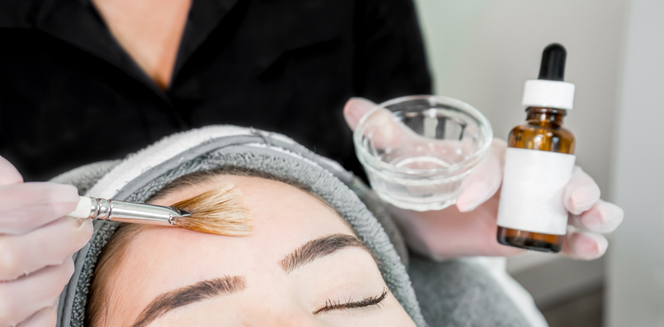 19 Oct
2020
A beta hydroxy acid, salicyclic acid is known for reducing acne by delaminating the skin and helping the pores stay clear. When the component is widely available in over-the-counter products, it is also found there in an array of prescription-strength formulas. Apart from working wonder in mild acne, it helps prevent future breakouts as well.
Simply put, salicyclic acid can be defined as acne's biggest enemy. Slathering the component on a pimple or zit overnight often makes one wake up in the morning with a highly satisfied result- with pimples that are much dried up and less visible.
Now, the question remains how exactly salicylic acid works on acne. When hair pores get ploughed with dead skin cells and oil, open and closed plugged pores tend to appear which are commonly known as blackheads and whiteheads respectively. Salicylic acid infiltrates into the skin and prevents the dead skin cells from blocking pores. Nevertheless, it can sometimes take several weeks of use for individuals to experience its chockfull effect.
Salicyclic acid works as a great exfoliant as well. Considered as keratolytic medication, salicylic acid tends to stimulate exfoliation. Keratolytic medications are known to have properties that soften the topmost layer of the skin and provide a smooth skin texture altogether. Adjuncts between cells in the outer level of skin are known as desmosomes and salicyclic acid happens to slacken off and break these desmosomes apart. According to dermatologists, this very action emboldens sluicing of pores and exfoliation of skin.
Skin cells often don't behave normally and instead of shedding off a healthy skin cell cycle, they twig together and jam up the pores which, in turn, leads to blackheads and cysts. Here, salicyclic acid helps in taking out and releasing these skin cells, thereby treating the blackheads in the best possible manner.
People with oily skin and comedonal acne are the ones who can be benefitted with salicyclic acid the best. However, at higher concentrations, it can also be utilized to treat cystic acne. Here, it's worth mentioning that individuals with dry skin should always take added attention and care as this ingredient can make the skin more wizened and parched.
According to Allied Market Research, the global salicylic acid market is anticipated to grow at a significant CAGR from 2020 to 2027. Rising cases of acnes, whiteheads, blackheads, face warts, and zits drive the market growth. Due to the presence of anti-inflammatory properties in salicylic acid, it is now being exceedingly preferred by an array of industry verticals including pharmaceutical, cosmetics & personal care sector, and many more.
Moreover, salicylic acid is considered as the main ingredient in the fabrication of aspirin. In the last few decades, Aspirin has happened to come out as the largest selling pharmaceutical drugs in the world. And, the fact that it offers excellent pain-relieving solutions has increased its consumptions to a great extent. This drug is increasingly being taken on to thwart and treat certain medical conditions including strokes and dementia among the geriatric population which, in turn, has boosted the global salicylic acid market even more. To sum up, it can be said the market has already started thriving hard and in the next few years to come, it's expected to climb up to the next level.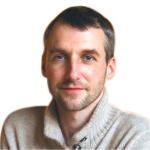 Alex Hillsberg
Chief editor of review team at FinancesOnline
Chief editor of review team at FinancesOnline Alex Hillsberg is an expert in the area of B2B and SaaS related products. He has worked for several B2B startups in the past and gathered a lot of first hand knowledge about the industry during that time.
PREVIOUS POST
Bio Succinic Acid: Unleasing Growth for Future
NEXT POST
Innovations In Advanced Glass To Open New Opportunities In Real Estate And Automotive
Avenue: Entire Library membership of Allied Market Research Reports at your disposal
Avenue is an innovative subscription-based online report database.
Avail an online access to the entire library of syndicated reports on more than 2,000 niche industries and company profiles on more than 12,000 firms across 11 domains.
A cost-effective model tailored for entrepreneurs, investors, and students & researchers at universities.
Request customizations, suggest new reports, and avail analyst support as per your requirements.
Get an access to the library of reports at any time from any device and anywhere.
Related Post