Innovations In Advanced Glass To Open New Opportunities In Real Estate And Automotive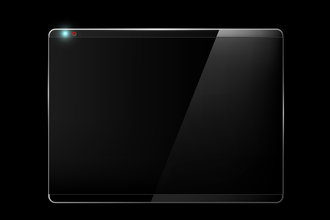 19 Oct
2020
The invention of glass is a significant milestone in human history. Developing a crystalline substance that could withstand high temperature along with its aesthetic look encouraged scientists to work more and more in improving glass and the advent of advanced glass is the latest innovation in the field.
With the market-leading developments in advanced glass, companies are driving glass innovations for real estate, automotive, and technical solutions. Since we figured out addition of advanced coating and processes during manufacturing glass could make them stronger, energy-optimized, scratch- and glare-resistant, the demand for advanced glasses skyrocketed. Today, companies have provided advanced glasses that could maintain two sets of temperatures at either side, demonstrating the capabilities and advantages of advanced glasses.
According to Allied Market Research, the global advanced glass market is expected to reach $103.8 billion by 2027, growing at a CAGR of 7.6% from 2020 to 2027. The increase in demand in the real estate and automotive sectors and rapid innovations to improve the performance of glasses drive the market growth. Recently, companies have unveiled self-cleaning, anti-bacterial, and condensation-free glasses, which has redefined the future of advanced glasses.
Market developments highlighting innovations in advanced glass
2020 Consumer Electronics Show showcased some of the cutting-edge technologies, including new technical glass innovations. A leading market player, Corning Inc. demonstrated its advanced glass for automotive during the 2020 CES. The glass is featured in one of the latest vehicles, GAC Aion LX, and is developed using Corning Cold Form Technology. This Gorilla Glass is said to drive new trends in mobile consumer electronics, automotive, and display industries.
While some companies launched their new products during CES, some market players took part in a multimillion business deals to offer improved advanced glasses to their customers. For instance, a well-known brand of chemical specialist BASF, Forward AM, recently acquired XSTRAND, which involves the transfer of brand and key intellectual property. This business deal focuses on the expansion of the 3D printing material portfolio with advanced glass fiber reinforced filaments. As these materials show unique characteristics such as high strength during high-stress, the demand for advanced glasses has increased for multiple applications. Through this acquisition, Forward AM aims to offer new products in the additive manufacturing industry.
What's the future for advanced glass?
Currently, the world is driven by sustainability and energy efficiency. To develop sustainable glass has opened has motivated the advanced glass industry and advanced glass recycling gained the utmost importance over the last couple of years. The multimillion deal that occurred this year is just one example. A leading glass recycling company, Recresco purchased the Ellesmere Port site to secure the Recresco's future and develop new innovations in the field of advanced glass recycling. As per Recresco's announcement, the newly-bought site is ideal to serve and offer strong infrastructure to its customers. Moreover, this deal enables the company to move the glass in and out of the plant with almost no disruption while relying less on local road transport.
The world demands strong, weather-resistant, and scratch-resistant glass that are recyclable after their use. In the last couple of years, glass has become an important part of the smartphone and automotive industries. Apart from that, it is no secret that architects love glass. The ever-increasing demand for aesthetic and yet strong glasses in real estate has encouraged market leaders to develop advanced glasses with unique capabilities. Thus, the increasing demand and latest innovations in the advanced glass field are bound to offer lucrative opportunities in the advanced glass market.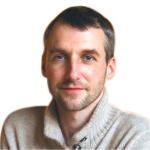 Alex Hillsberg
Chief editor of review team at FinancesOnline
Chief editor of review team at FinancesOnline Alex Hillsberg is an expert in the area of B2B and SaaS related products. He has worked for several B2B startups in the past and gathered a lot of first hand knowledge about the industry during that time.
PREVIOUS POST
Bio Succinic Acid: Unleasing Growth for Future
NEXT POST
Renewable Methanol to Unfurl a Variety of Prospects for Numerous End-Users
Avenue: Entire Library membership of Allied Market Research Reports at your disposal
Avenue is an innovative subscription-based online report database.
Avail an online access to the entire library of syndicated reports on more than 2,000 niche industries and company profiles on more than 12,000 firms across 11 domains.
A cost-effective model tailored for entrepreneurs, investors, and students & researchers at universities.
Request customizations, suggest new reports, and avail analyst support as per your requirements.
Get an access to the library of reports at any time from any device and anywhere.
Related Post