Artificial Intelligence in Medicine to Bring Breakthrough Advancements in the Future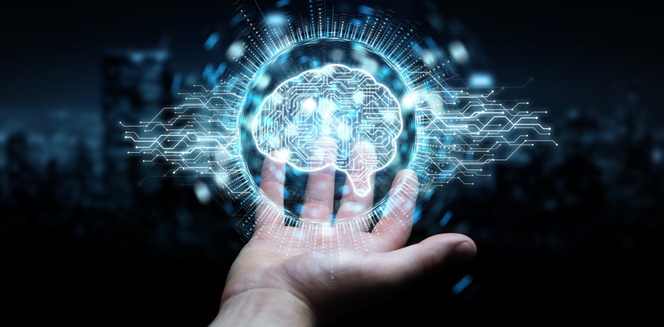 17 Dec
2020
Technology has offered endless opportunities to various industries and healthcare and medicine is no exception. The medicine industry has come a really long way and is yet getting prepared to involve some major changes. Moreover, it has transformed the treatments of chronic diseases to radiology and risk management along with offering more precise, efficient, and effective interventions.
The advent of Artificial Intelligence, later on, has driven numerous improvements across the industry. AI has not only revolutionized traditional analytics and decision-making performances but along with that, it has offered an array of advantages to the medicine industry. Understanding the processes aid in more towards attaining accuracy to interact with training data, enabling the patients to get unparalleled insights into variability in treatments, diagnostics, care procedures, and outcomes. Moreover, AI has contributed to major changes and with further research and development processes, it is still paving the way towards more convenient advancements. This article involves some of the foremost advancements attained by the medical industry.
Elevated the game of radiology tools-
Obtaining images via CT scans, X-rays, and MRI machines offer non-invasive perceptibility of the inner working in a human body. However, various diagnostic processes are still dependent on physical tissue samples that can be obtained via biopsies. For a fact, these diagnostic processes are somewhere associated with risks as well as chances of infection.
AI with the next generation tools of radiology may ensure to enhance accuracy and thoroughness thereby replacing the requirement for tissue samples. A successive attend to this pursuit would assist the clinicians to develop a precise understanding based on the behavior of the tumors along with reinforcing appropriate decision making for treatment.
Leading intelligence to medical devices and machines-
The era of smart devices has not only taken over the consumer environment but also medical situations. Smart devices have become a crucial aspect for monitoring patients in the ICU and other medical wards.
In the medical environment, smart devices are critical for monitoring patients in the ICU and elsewhere. By means of artificial intelligence ability to identify deterioration may expand along with the development of the sense of difficulties. In addition, it would aid in improving the outcomes significantly along with reducing the costs associated with further treatments.
The expansion of innovative medications and biological treatments via clinical trials may take longer than an era and cost billions of dollars. However, with AI technology the process can become faster as well as inexpensive. This could furthermore assist to expand the efficacy of pharmaceutical and biotechnology companies. Moreover, the implementation of AI in the medicine market is expected to grow in the coming years. A report published by Allied Market Research estimates that the global artificial intelligence market is expected to hit $18.11 billion with a 49.6% CAGR from 2018 to 2025.
AI in the medicine industry comprises increase in the handling power of AI systems which help improve the efficacy of drug discovery and management of clinical trials. At the same time, the progress in the importance of accurate medicine and growth in investments for the R&D activities of the use of AI technology in the medicine sector boost the growth of the market. Moreover, untapped market opportunities in developing regions assist in creating a plethora of opportunities for the market players in the approaching time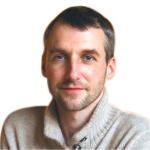 Alex Hillsberg
Chief editor of review team at FinancesOnline
Chief editor of review team at FinancesOnline Alex Hillsberg is an expert in the area of B2B and SaaS related products. He has worked for several B2B startups in the past and gathered a lot of first hand knowledge about the industry during that time.
Avenue: Entire Library membership of Allied Market Research Reports at your disposal
Avenue is an innovative subscription-based online report database.
Avail an online access to the entire library of syndicated reports on more than 2,000 niche industries and company profiles on more than 12,000 firms across 11 domains.
A cost-effective model tailored for entrepreneurs, investors, and students & researchers at universities.
Request customizations, suggest new reports, and avail analyst support as per your requirements.
Get an access to the library of reports at any time from any device and anywhere.
Related Post