Bone Graft & Supplements To Gain Attention In Dental Reconstruction And Skeletal Reformation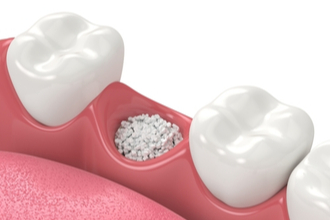 19 May
2022
Bone grafts are implantable materials that promote bone healing and bone formation. Over the last few years, the demand for bone grafting surgical procedures for replacing missing or defected bone with material from a patient's own body, animal, or cadaver.
According to Allied Market Research, the global bone grafts and substitutes market is expected to reach $3.36 billion by 2028, growing at a CAGR of 4.3% from 2021 to 2028. Rise in incidence of musculoskeletal conditions, technological advancements in medical devices, and obesity and diabetes to boost risk of degenerative joint diseases have boosted the growth of the market.
Recently, Royal Biologics, a leading company that specializes in cellular & autologous technologies for advanced healing, launched Advanced-Cell. The company's fusion bone grafting systems is launched for use in orthopedics and it combines several autologous and bone grafting technologies in one convenient kit. Moreover, it offers the use the option of optimal live cellular grafting option, which is integrated with next-generation bone grafting technology to offer low-cost bundle option.
Bone grafting for dental reconstruction
Bone grafting has become vital tool in the dental treatment as it helps repair a smile using dental implants. People who have missing teeth or do not have ideal jaw bone structure can benefit from dental implants to replace lost teeth or improve shape of the face. A successful dental bone grafting process is almost undetectable. Thus, it has gained importance over the years to strengthen the jaw bone.
In dental bone grafting processes, doctors take a section of bone from another area of the patient's body and use special bone grafting material and graft it on to the jaw bone. Once the process the completed, the bone graft take time to heal properly. Usually, it takes a few months for grafted bones to create new, strong bone. However, in cases where grafting is minor, the entire process takes a less time.
Bone grafts and substitutes are essential to offer support, improve biologic repair, and fill voids. Neurosurgeons, orthopaedics, periodontists, and craniofacial surgeons perform these processes. While bone harvested from done site is standard for this procedures, there are some limitations and issues by use of autograft such as chronic site pain or limited quantity.
While there is heavy investment in the R&D of bone grafting, there is no single ideal bone graft substitute and doctors have the huge responsibility to develop biologic alternatives to improve functional capabilities of bone graft substitute and if possible, reduce the requirement of autograft.   
In the future, more bone grafting substitutes would enter the market that improve success rate of the surgery and help patients in recovery. Moreover, companies would invest colossal amount of money in R&D using latest technological innovations such as 3D printing and automation to improve bone grafting surgical procedures.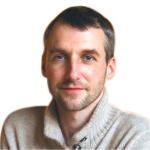 Alex Hillsberg
Chief editor of review team at FinancesOnline
Chief editor of review team at FinancesOnline Alex Hillsberg is an expert in the area of B2B and SaaS related products. He has worked for several B2B startups in the past and gathered a lot of first hand knowledge about the industry during that time.
PREVIOUS POST
Developments in Biomarkers Market Answer Diagnosis Concerns
NEXT POST
New research studies outlines solutions to save more lives through defibrillators
Avenue: Entire Library membership of Allied Market Research Reports at your disposal
Avenue is an innovative subscription-based online report database.
Avail an online access to the entire library of syndicated reports on more than 2,000 niche industries and company profiles on more than 12,000 firms across 11 domains.
A cost-effective model tailored for entrepreneurs, investors, and students & researchers at universities.
Request customizations, suggest new reports, and avail analyst support as per your requirements.
Get an access to the library of reports at any time from any device and anywhere.
Related Post