New research studies outlines solutions to save more lives through defibrillators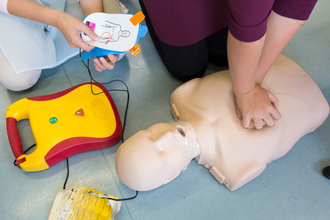 19 May
2022
Defibrillators play a crucial role in saving lives of people going through cardiac arrests. Researchers across the globe have been striving to improve the effectiveness of defibrillators. They found one of the major ways to reduce the complications related to defibrillators is to use implantable devices. These devices are implanted under the skin, and can be used to reduce the complications related to defibrillator leads considerably. In addition, drones can be utilized to deliver the defibrillators faster than ambulances. This will lead to saving of lives of people by a significant amount. The utilization of defibrillators is important for saving people at high risk of cardiac arrests. According to the report published by Allied Market Research, the global defibrillator market is expected to reach $24.60 billion by 2030. Following are some of the activities taking place across the world.
Implantable defibrillators to reduce complications
Researchers have been finding different ways to eliminate the complications related to traditional defibrillators. They found that usage of implantable defibrillators can reduce complications such as blood clotting in veins, perforation of heart muscles, and others. A defibrillator device that can be implanted under the skin can reduce the complications by nearly 90 percent, according to the researchers at Population Health Research Institute (PHRI).  This new type of defibrillator, known as subcutaneous ICD (S-ICD), can be implanted below the skin of an armpit. It contains a lead that is placed under the skin and spread along the breastbone. Jeff Healey, one of the senior scientists, highlighted that the usage of S-ICD lowers down preoperative and lead-related complications without creating any impact on the ICD performance. The S-ICD can become a preferable alternative to TV-ICD, specifically for patients with high risk to lead-related complications. Such research studies provide important insights on improving the usage of defibrillators.
Defibrillators delivered through drones to save more lives
Researchers have been finding the ways to save more lives through ease in availability of defibrillators. Justin Boutilier, one of the researchers, highlighted that the usage of autonomous flying drones can lead to faster delivery of defibrillators to people going through cardiac arrest as compared to ambulance. He outlined that the drones can become a better option for non-urban areas where it takes time for ambulances to reach. Drones travel fast with a straight-line flight. Defibrillators are light in weight and can carry the payload of defibrillators. This makes them suitable for time-specific applications. According to the research conducted by Boutilier and the team, they found that a drone network can possibly in lead to 42% to 76% higher survival rate for people suffering out-of-hospital cardiac arrests. Many companies and medical professionals tested the drone delivery of defibrillators to save lives. In January 2022, a doctor in Sweden used an autonomous drone to deliver defibrillator and saved the life of a 71-year old man. This became the first successful rescue through a drone delivery. In addition, Drone Delivery Canada carried out tests with simulated situations of cardiac arrests.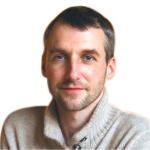 Alex Hillsberg
Chief editor of review team at FinancesOnline
Chief editor of review team at FinancesOnline Alex Hillsberg is an expert in the area of B2B and SaaS related products. He has worked for several B2B startups in the past and gathered a lot of first hand knowledge about the industry during that time.
PREVIOUS POST
Developments in Biomarkers Market Answer Diagnosis Concerns
NEXT POST
Innovative home dialysis systems to improve quality of lives of patients
Avenue: Entire Library membership of Allied Market Research Reports at your disposal
Avenue is an innovative subscription-based online report database.
Avail an online access to the entire library of syndicated reports on more than 2,000 niche industries and company profiles on more than 12,000 firms across 11 domains.
A cost-effective model tailored for entrepreneurs, investors, and students & researchers at universities.
Request customizations, suggest new reports, and avail analyst support as per your requirements.
Get an access to the library of reports at any time from any device and anywhere.
Related Post