A Brief on Various Determinants Influencing the Global 6G Market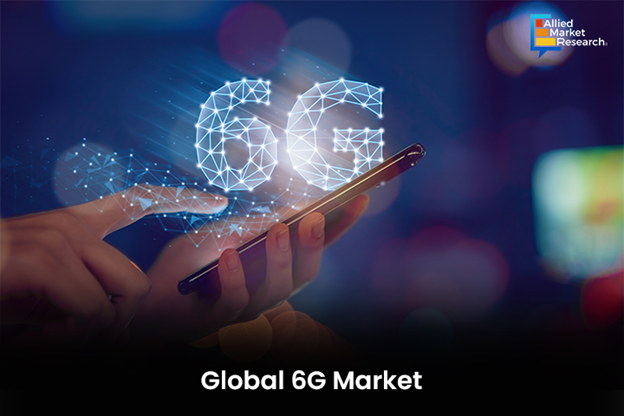 10 Sep
2023
Though the transformative power of 5G technology is yet to be experienced completely, the buzz of 6G technology is already anticipated to be the next big thing in the tech world. 6G technology is promising to be even faster, smarter, and more versatile than 5G. Its potential to deliver breathtaking data speeds, reaching terabits per second, is going to benefit industries significantly by bringing unprecedented scale of connectivity. This blog talks about the factors driving 6G technology, and the vital changes happening in the global 6G market including the latest developments and involvement of leading market players. 
How is 6G technology going to benefit the world?
In today's world, a lot of applications rely on huge amounts of data. Applications based on augmented reality (AR), virtual reality (VR), and massive Internet of Things (IoT) connectivity, need faster data rates than what 5G can provide. Moreover, applications like remote surgery, autonomous vehicles, and real-time gaming require ultra-low latency to operate effectively. 6G technology can offer latency as low as one millisecond or even less, significantly improving the responsiveness of these applications.  
Moreover, the 6G technology is expected to seamlessly integrate with artificial intelligence (AI) and machine learning (ML) technologies. This can enable intelligent network management, predictive maintenance, and improved user experiences. Furthermore, 6G will likely leverage frequencies well into the terahertz range, which provides a vast spectrum for data transmission. This can further offer higher data capacities and speeds. Additionally, 6G networks may also include features for environmental sensing and monitoring, aiding in climate change mitigation and disaster management. These features of 6G toward sustainability and green technologies with enhanced capacity of uninterrupted data transmission are the key factors driving the global 6G market in the approaching years. 
As per a new report by Allied Market Research, the global 6G market is anticipated to rise at a striking CAGR over the analysis timeframe from 2022 to 2032. 
Product launches by key market players
Several players in the 6G technology market have come forward to mitigate the challenges that might come while installing 6G networks in real time. A notable instance is the launch of DETERMINISTIC6G, a 5.7€ million research and innovation consortium by Ericsson, a Swedish multinational networking and telecommunications company. This consortium would ensure the accommodation of 6G networks with new applications industrial automation, transport, medicine, manufacturing, and entertainment. 
Moreover, Capgemini, a French multinational information technology services and consulting company announced the launch of a 6G research lab in India that would develop advanced test beds and simulators to research and analyze the use cases for next-generation wireless networks. 
Mergers and acquisitions
With innovative product launches, various strategic mergers and acquisitions between the leading market players have also contributed to reshaping the sector. For instance, NTT DOCOMO Inc., and Nippon Telegraph and Telephone Corporation (NTT) merged to expand their trials on establishing 6G networks with five world-leading vendors, including Fujitsu, NEC, Ericsson, Nokia, and Keysight Technologies, Inc. This collaboration would promote the use of millimeter and sub-terahertz (above 6 GHz) frequency bands and help test various AI-based applications. 
Additionally, the LG Corporation, a South Korean multinational conglomerate merged with Keysight Technologies and the Korea Advanced Institute of Science & Technology (KAIST) to research future 6G technologies. These technologies are related to the frequency band of 6G communication that would deliver faster data speed, lower latency, and higher reliability than 5G.
To wrap up, the global 6G market is observing prominent growth owing to the growing demand for AI and machine-learning-based applications across various sectors, especially across healthcare and industrial automation. Furthermore, the rise of new architectures implementing heterogeneous cloud settings is further expected to drive the market growth with matchless heights.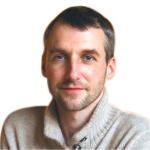 Alex Hillsberg
Chief editor of review team at FinancesOnline
Chief editor of review team at FinancesOnline Alex Hillsberg is an expert in the area of B2B and SaaS related products. He has worked for several B2B startups in the past and gathered a lot of first hand knowledge about the industry during that time.
PREVIOUS POST
Mobile Wallet Market- A Cashless facility making Big Cash!
NEXT POST
How the Growing Penetration of FAST (Free Ad-Supported TV) Channels Have Been Making a Splash in Digital Entertainment
Avenue: Entire Library membership of Allied Market Research Reports at your disposal
Avenue is an innovative subscription-based online report database.
Avail an online access to the entire library of syndicated reports on more than 2,000 niche industries and company profiles on more than 12,000 firms across 11 domains.
A cost-effective model tailored for entrepreneurs, investors, and students & researchers at universities.
Request customizations, suggest new reports, and avail analyst support as per your requirements.
Get an access to the library of reports at any time from any device and anywhere.
Related Post