Commercial Drones to Fly Toward Brighter Future: Rapid Launches Unlocks New Opportunities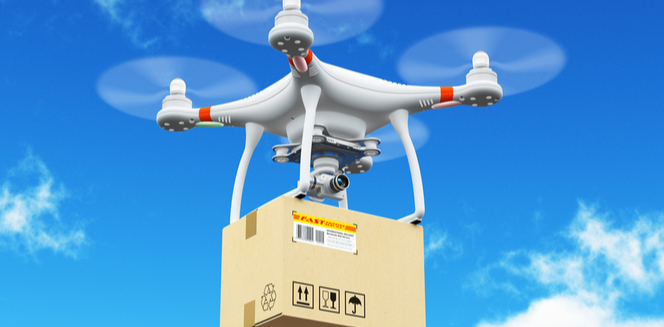 25 Oct
2019
In several ways, 2019 has been a big year for commercial drones. Once the most favorite kids' toy is now delivering packages, surveilling unknown territories, and even forecasting weather in an unprecedented way. With the rise in accessibility of drones, the technology has found applications in the most dangerous and high-paying jobs within the commercial sector. In fact, the rise in demand for location-based services and advancements in LiDAR and mapping services are expected to create lucrative opportunities in the industry. According to Allied Market Research, the global commercial drones market is projected to reach $10.74 billion by 2022, registering a CAGR of 26.2% from 2016 to 2022.
While drones have been used in military for over a decade now, the emergence of small and portable drones is opening new doors for the ground forces. Thus, military has spent billions on this technology and the investment is expected grow gradually. Along with commercial drones, militaries demand unmanned ground vehicles (UGV) to lead tactical initiatives. Apart from this, drones are widely used in disaster control, agriculture, and maritime. As climate change has become a severe issue, researchers have spent years after years leveraging new forms of hardware and software for data collection. For now, the data is collected through stationary structures with geospatial imaging solutions. However, drones offer a more diverse solution that can simply to determine weather patterns as it develops. Moreover, navigating oceans and ports demands immense expertise. However, increasing oceanic data and technological innovations, especially in automation, could become a standard for maritime shipping.
Recently, a California startup in the field of commercial drones, Skydio is planning to launch a truly autonomous drone. The company aims to remove complete human interference and let the drones rely on its autonomous and obstacle-dodging technology for mapping and surveillance. Skydio has announced the Skydio 2 Dock, drone-in-a-box solutions that could enable the drone fly all by itself and is incorporated with motorized door and slide-out arm for its landing and a built-in charging station with contact pins on the bottom.
In other news, the North Carolina-based company, Flytrex is getting ready for the trails of food deliveries in the town of Holly Springs. The drones are manufactured by China's DJI and adapted with software developed by Flytrex to operate on a single designated delivery route. Moreover, the aircraft would carry weights up to six pounds on the flight path to fly over Route 55, which is an unpopulated area.
The commercial drone industry is likely to experience tremendous growth in the coming future as several industries are offering location-based services. Currently, commercial drones have made its mark in agriculture, construction, and disaster management. However, it is bound to find applications in every other sector on the planet. The new FAA regulations and local legislation would offer few challenges to tackle, but the sector is on the path of a bright future for sure.
Reference:
ainonline.com
theverge.com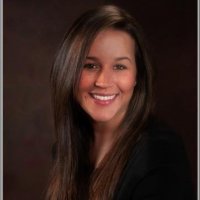 Jessica Hamelburg
PR & Marketing Professional at EquipNet, Inc.
Jessica Hamelburg is a content marketing coordinator and social media manager for a global industrial asset management company, EquipNet, Inc. Jessica holds a Bachelor's Degree in Communications and Public Relations from Suffolk University and offers many years of experience in various forms of writing. Some of her favorite hobbies include exploring new music, creative writing and spending time with her dogs.
PREVIOUS POST
Modern Vetronics Market to Replace Obsolete and Old-school Vetronics
NEXT POST
Commercial Satellite Imaging: Opens New Applications for Betterment of Humanity
Avenue: Entire Library membership of Allied Market Research Reports at your disposal
Avenue is an innovative subscription-based online report database.
Avail an online access to the entire library of syndicated reports on more than 2,000 niche industries and company profiles on more than 12,000 firms across 11 domains.
A cost-effective model tailored for entrepreneurs, investors, and students & researchers at universities.
Request customizations, suggest new reports, and avail analyst support as per your requirements.
Get an access to the library of reports at any time from any device and anywhere.
Related Post