Health-Care Business Comprises Animal Spirits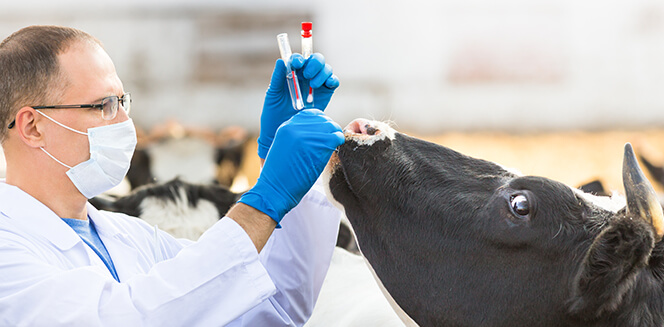 25 Apr
2019
Well, a plethora of new products are now available to tend flu, scratchy skin, and weight loss. But, they are not meant for you; rather, for your dearest pets at home.
As per several surveys conducted by American Veterinary Medical Association on pet ownership, more than 50% of U.S. households owned a pet in 2016 and with such pervasive pet proprietorship, dogs and cats are now being treated better, especially in terms of medical care which, in turn, has led the pets to live longer.
Clint Lewis, heading international operations at Zoetis, the largest public animal-health company has said, "We went from pets on the farm to pets in the house to pets in the bed," He has also added, "As our human population grows, it also ages, and with that comes an increased recognition of the importance of companionship."
According to American Pet Products Association, last year, an approximate $15.5 billion were spent by U.S. pet owners on over-the-counter medicine as well as supplies, and the amount is almost double the sum that was accrued in 2001. Also, this is just a little slice a portion of what was spent on animal health.
The rise in pet sales has led to $36 billion global animal-health market. When the biggest sector livestock that comprises medicines, vaccines, and medicinal feed additives for cattle, poultry, swine, and other animals accounts for two-thirds of the market, the pets section contributes to the remnants.
As per a survey conducted by Vetnosis, a consulting firm, the global animal-health industry is anticipated to grow at a compound annual rate of 5% throughout the period 2017 to 2023.
Also, according to David Risinger, an analyst with Morgan Stanley, "There is a growing demand associated with the growing middle class, particularly in emerging markets, for greater protein consumption."
Simultaneously, U.S. is not the only region to experience the surge in pet spending. For Zoetis, world's largest producer of animal vaccines and livestock, two of its fastest-growing markets are Brazil and China. These regions are not only growing in terms of pet ownership, but are also showcasing improvement in their level of care.
In China itself, Zoetis's total pet revenue accounted for $84 million in 2018, which is almost 47% higher the amount ensued in 2017.
For shareholders wanting to lark on the growth directly, the opportunities are pretty exorbitant though. In case of Zoetis and its rival ELAN, investors are more interested toward strong sales growth and reconcilable earnings. Also, a much smaller company namely PAHC calls for 19 times than what it is estimated to draw in its current financial year ending in June.
Zoetis had an annual return of 25% since it was created through the sale of new shares of an existing business of a parent company named PFE in early 2013, compared with 11% for its former parent. Nevertheless, the major concern is if it can bear such a tough stride of returns. On the other hand, Elanco stock, part of Eli Lilly (LLY), has procured 35% since it was figured at $24 in an early public offering in the month of September.
Bayer (BAYRY), a German multinational pharmaceutical and life sciences company, is also looking to sell off its animal-health business. Nevertheless, Merck (MRK), hasn't revealed any cues of weeding out its $4.2 billion unit. On a plea with analysts last year, CEO Kenneth Frazier was reported to state that the business proffers imperative growth of returns and divergence. The other significant player in this domain, Germany-based Boehringer Ingelheim, is privately held.
At the same time, John Kreger, an analyst with William Blair, etimates Elanco to escalate its operating margin to the low- to mid-20s in the next few years right from the brim of 18%.
Health care for animals has a number of advantages over health care for humans. The industry doesn't have to put up much with evaluating burden from insurance companies, as almost all medical expenses are endowed out of pocket. Also, new pet insurance policies are available now, though they are not widely in use yet.
As per the research done by Kindred Biosciences (KIN), a small animal-health biotech company, developing drugs for pets, compared with for humans, "is generally faster a process and less costly as well. The fact that it requires fewer clinical studies involving fewer subjects has made it much more viable.
Richard Chin, Kindred Biosciences' CEO has said that the company doesn't really have to start from scratch, as they have already detected compounds that work in humans.
At the same time, generic medicines are less of a threat too. Juan Ramon Alaix, the CEO of Zoetis was reported to interview Barron's that the economies of scale are much more tough to produce in an industry in which the count of the best seller is $100 million.
Although, these business ventures haven't come up with many groundbreaking or transformative animal vaccines for cancer treatment yet, but veterinarians often use human drugs to treat the disease on animals.
Still, a plethora of new products concerning animals have been rolling out. These take in treatments for dogs with pain issues or scratchy skin or hookworms, the most common type of dogs parasites; cattle with taurine lung disease; and cats with involuntary weight loss.
According to Catherine Knupp, heading research and development at Zoetis, scientists are now up with hanging onto more sophisticated looks at "the cause of a condition," and with this drift on board, they have now been able to crop up new approaches.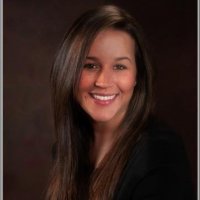 Jessica Hamelburg
PR & Marketing Professional at EquipNet, Inc.
Jessica Hamelburg is a content marketing coordinator and social media manager for a global industrial asset management company, EquipNet, Inc. Jessica holds a Bachelor's Degree in Communications and Public Relations from Suffolk University and offers many years of experience in various forms of writing. Some of her favorite hobbies include exploring new music, creative writing and spending time with her dogs.
PREVIOUS POST
Developments in Biomarkers Market Answer Diagnosis Concerns
NEXT POST
Kaiser Permanente to Find Solution to Deal with Colossal Number of Patient-Centric Healthcare Apps
Related Post