Cutting-edge software and business strategies to polish up the data for Hydrographic Surveys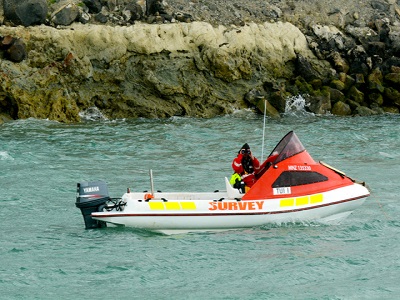 12 Mar
2021
A hydrographic survey is basically a description and measurement of underwater features including water depth, topographic features, tide measurement, and others. This science is required for the purpose of safe navigation, the formation of maritime trade facilities, enabling search and rescue operations, and supporting the marine ecosystem.
Another implementation of hydrographic surveying occurs in the construction and development of docks, harbors, and dams. As it is highly essential to ensure sufficient water depth in and around ports to permit ships to safely enter and dock. On the other hand, dams also need sufficient knowledge of the nearby terrain to secure structural strength.
The hydrographic surveys, furthermore, require a number of specialized equipment including sensing systems that include single and multi-beam echo sounders, sonars; positioning systems, and more. Each piece of equipment plays a special role in developing precise nautical charts to support the mariner environment and for other activities.
In the past few years, the demand for hydrographic surveys has been increased owing to growth in marine projects. Along with this, the requirement for greater detail and volume of data has also been increased for a better understanding of oceans. And in such scenarios, modern equipment is coming to the limelight. The technology developers and equipment manufacturers are highly focusing to bring advanced solutions to the market for in-depth hydrographic surveys. At the same time, the market players are adopting numerous strategies to expand the global market furthermore. Moreover, the industry is undergoing plenty of activities, and here are a few of the recent happenings.
Experiments and evolution are essential for the progress of the industry, especially where technology plays a crucial role. And to bring upon innovative and cutting-edge developments, a number of experiments are getting performed. Recently, the Royal Navy, the Naval warfare force in the UK, has tested advanced software to map the seabed near the shore in a minimum time that is in hours. This was done with the help of a specialized computer program that measures wave height and a regular radar system. Using the provided and current data, the software produces a comprehensive outline of the seabed in hours. The Royal Navy aims to integrate the still-under-development software with its existing systems for the remote charting of the water.
Other than this, business expansion is another major trend followed among the market players. Recently, GoSubsea, a provider of technologically advanced subsea survey and inspection equipment, has recently announced to launch Norway-based facility to target Scandinavian clients across the aquaculture, educational research industries, and others. Based on the company's released statement, the inlying technical team focuses on subsea rental and product development. Apart from its partnerships with top survey equipment firms, the company is also planning to augment its offering with in-house product development.
With the growing demand for hydrographic surveys and further technological advancements, the industry is all set to achieve mounting growth in the approaching time. According to a report published by Allied Market Research, the global hydrographic survey equipment market is expected to hit $4.13 billion in 2027. The growing demand for hydrographic data for navigation and defense & security purposes and a surge in offshore wind energy projects across the globe are the major factors proliferating the growth of the industry. Moreover, with the technological revolutions and emergence of novel hydrographic survey software for mapping, the industry is expected to grow exponentially in the near future.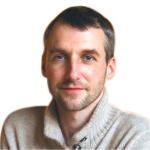 Alex Hillsberg
Chief editor of review team at FinancesOnline
Chief editor of review team at FinancesOnline Alex Hillsberg is an expert in the area of B2B and SaaS related products. He has worked for several B2B startups in the past and gathered a lot of first hand knowledge about the industry during that time.
PREVIOUS POST
Modern Vetronics Market to Replace Obsolete and Old-school Vetronics
NEXT POST
Launching space rover on Mars becomes prime strategy to advance in space sector
Avenue: Entire Library membership of Allied Market Research Reports at your disposal
Avenue is an innovative subscription-based online report database.
Avail an online access to the entire library of syndicated reports on more than 2,000 niche industries and company profiles on more than 12,000 firms across 11 domains.
A cost-effective model tailored for entrepreneurs, investors, and students & researchers at universities.
Request customizations, suggest new reports, and avail analyst support as per your requirements.
Get an access to the library of reports at any time from any device and anywhere.
Related Post