Demand For Sustainability From Automotive Industry To Define Future Of Leather Chemicals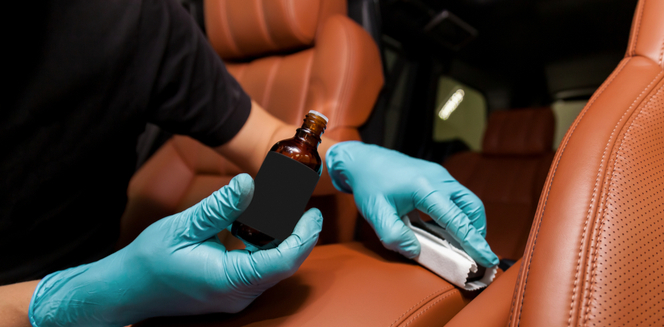 15 Jul
2021
Leather has been a symbol of luxury in the fashion industry. From leather bags to jackets, it is a vital part of the wardrobe. The leather industry demands a colossal amount of chemicals for tanning, dyeing, and finishing. The chemicals are the only way to convert rawhide into leather and thus, the demand for it has ever been increasing.
According to Allied Market Research, the global leather chemicals market is expected to reach $11.0 billion by 2027, growing at a CAGR of 6.4% from 2020 to 2027. Advantages of chrome-tanned leather and rise in the production of leather footwear have boosted the market growth.
Increased demand from the automotive industry
Several companies have invested a huge pile of money to develop sustainable chemicals to meet customer demand without compromising on quality. The automotive industry has been a prime end-user industry for leather chemicals as leather offers a touch of luxury to the vehicle.
Recently, Stahl, one of the prime market players in the leather chemical market, launched a range of next-generation solutions for lightweight automotive leather.
The new Stahlite® range is developed for wet-end leather production stages such as retanning and fatliquoring and can replace the conventional softening agents with specialty polymers. As per the company, these polymers show better penetration into the leather fiber structure.
A luxury automotive demands lightweight leather, which is associated with an extended range in electronic vehicles and reduced fuel consumption in fossil fuel vehicles. Moreover, lightweight leather can help reduce CO2 emissions compared to conventional alternatives. Thus, the company's leather offers a thick and luxurious feel thanks to the innovative chemicals used during the production. The Stahlite range could reduce the retanning period by up to 40% than the conventional processes. Moreover, it demands less water and energy to produce leather and creates less wastewater as well.
Apart from this, Chemical Guy, a major lifestyle brand for automotive recently launched an interior protectant, HydroInterior. The product is designed for cleaning purposes and to protect as well as maintain the vehicle's interior surfaces while offering a new-look finish within a couple of seconds.
HydroInterior uses advanced interior cleaning polymers and nanoparticles of SiO2 and is an adaptive product as per the company. It offers superior results, helps to maintain interior look for a long time, and provides UV protection to minimize fading, drying, or cracking. The product can be used plastics, painted plastics, vinyl imitation leather, plastic vinyl, and door panels. 
Increased demand for sustainable leather chemicals
Over the last few years, the demand for sustainability has increased among consumers. Climate change, consumption of the Earth's resources, and biodiversity are gaining the attention of a larger audience. What's more, consumers aim to contribute their share to make the world better by opting for sustainable products. Thus, demand for sustainable leather chemicals has surged more than ever.
However, there are many challenges yet to overcome. To produce durable leather from animal skin, there is a complex tanning process. This process involves a lot of chemicals. While automotive manufacturers demand sustainable leather chemicals, there is yet no strong supply chain formed for sustainable chemicals.
To achieve complete sustainability, companies must create a new approach that combines technical innovations and a business model that focuses on rules and responsibility. Companies must address their obstacles and develop a common understanding of the problem to develop a suitable solution to boost the manufacturing of sustainable leather chemicals.
There are a variety of chemicals to use in leather manufacturing. Over the last few years, more and more companies have removed the use of chemicals that pose threat to our health and the environment. Several chemical companies have funded R&D in embracing a non-hazardous alternative. In the future, the automotive industry would be driven by sustainability and would opt for eco-friendly leather chemicals to reduce emissions and overall waster and meet consumer demand. What's more, next-generation chemicals would improve coloring processes, bonding, and dyeing along with offering a greater resistance for durable leathers. The impact of these changes would pave the way for a greener future surely.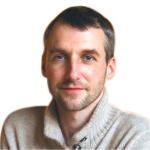 Alex Hillsberg
Chief editor of review team at FinancesOnline
Chief editor of review team at FinancesOnline Alex Hillsberg is an expert in the area of B2B and SaaS related products. He has worked for several B2B startups in the past and gathered a lot of first hand knowledge about the industry during that time.
PREVIOUS POST
Bio Succinic Acid: Unleasing Growth for Future
NEXT POST
Explore How the Ultra-thin Glass Is All Set To Predominate the Electronics Industry
Avenue: Entire Library membership of Allied Market Research Reports at your disposal
Avenue is an innovative subscription-based online report database.
Avail an online access to the entire library of syndicated reports on more than 2,000 niche industries and company profiles on more than 12,000 firms across 11 domains.
A cost-effective model tailored for entrepreneurs, investors, and students & researchers at universities.
Request customizations, suggest new reports, and avail analyst support as per your requirements.
Get an access to the library of reports at any time from any device and anywhere.
Related Post