Explore How the Ultra-thin Glass Is All Set To Predominate the Electronics Industry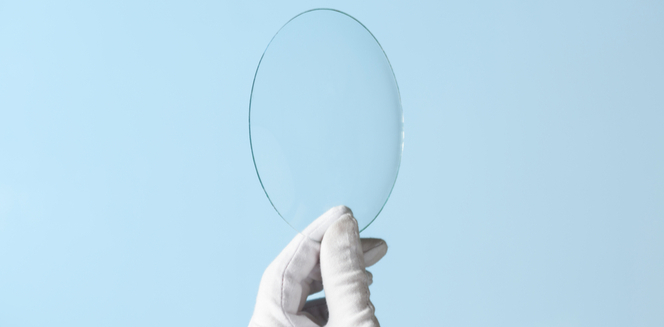 15 Jul
2021
Ultra-thin glass is a premium glass, extensively used in touch panel displays for the electronic devices such as smartphones, laptops, tablets, LEDs, LCDs, cameras, wearable devices etc. These ultra-sensitive and ultra-unique glasses are as thin as a strand of human hair, possessing minimal thickness of below 1 mm and yet extremely stable. These special type of glasses are very flexible, bendable, and of light weight. The thinner size of the glass offers plenty of advantages such as flexibility, higher optical quality, chemical stability, temperature regularity etc. over other materials like metals, plastics or silicon. Due to its smooth & flat surface and exceptional heat resistance capability, it has come out to be a perfect choice for applications in not only touch panel displays, but also in semiconductors, automotive glazing, medical devices, solar mirror and fingerprint sensors etc. With a wide array of thickness variations in ultra-thin glasses available in the market, the 0.1mm – 0.5mm thick glass is the fastest growing variety in terms of value and demand.
The ultra-thin glass is so light weight that it helps in overall weight reduction of electronic products. Here, it's worth mentioning that this special variant of glass tends to play a major role in the electronics industry while being extensively used in smart phones, TVs and wearable devices.
Float manufacturing technique:-
This ultra-thin glass can be manufactured by three types of processes named as float, fusion and down draw. In terms of value and volume, the float manufacturing process is found to be the majorly used method to produce this type of glasses, in which, the raw materials such as soda lime and borosilicate are melted in a boiler at extremely precise temperature of about 15,000 degree Celsius and then mixed together to produce the basic ultra-thin glass. Furthermore, the supplements such as colorants & refining agents are used to strengthen the physical and chemical properties of the glass.
COVID-19 impact on the industry:-
The outbreak of the COVID-19 pandemic has led to the lockdown implementation, which gave way to several restrictions and suspensions of industrial activities. This in turn, has significantly hampered the growth of almost every industry across the world. In the electronics industry, the disruption in the global supply chain has resulted into delays in arrival of raw materials, distorted financial flows, and huge production costs. Likewise, the ultra-thin glass market is directly affected by the loss of the electronics industry and has experienced temporary downfall. In addition, social distancing norms slowed down the production process of ultra-thin glasses due to limited workers. Moreover, the pandemic has led to significant drop in demand. This, in turn has decreased the sales of new electronic products to a significant extent.
Reasons for the growth of the global Ultra-thin glass market:-
With the advancements in technology and growing economies in China, Japan, India, South Korea and other prominent players, the electronics industry is gradually expanding and gathering exponential growth, thereby driving the demand for ultra-thin glass worldwide. Currently, Asia-Pacific is the fastest growing region with the highest market share in the ultra-thin glass market. China alone hold the highest sale of smartphones globally with a huge potential for future growth of the market. The rapid economic growth of this highly populated country is the main reason behind the highest sale of smartphones and high consumption of ultra-thin glasses.  Besides the increasing demand of electronics product, the market of ultra-thin glasses are also driven by the advancements in the automotive industry, the expansion of the healthcare industry, and usage of ultra-thin glasses in solar products.
Moreover, the growing demand for ultra-thin glasses is also enthralling new manufacturers to enter the market. According to a report published by Allied Market Research, the global ultra-thin glass market is anticipated to register a significant CAGR from 2020-2027.  However, the high cost of raw materials and critical manufacturing process are hindering the growth of the market to some extent. Nevertheless, the trend of such versatile ultra-thin glasses is expected to further increase in the coming years as the demand for touch panel displays along with other electronic products and automotive industry would always keep on booming.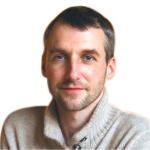 Alex Hillsberg
Chief editor of review team at FinancesOnline
Chief editor of review team at FinancesOnline Alex Hillsberg is an expert in the area of B2B and SaaS related products. He has worked for several B2B startups in the past and gathered a lot of first hand knowledge about the industry during that time.
PREVIOUS POST
Bio Succinic Acid: Unleasing Growth for Future
NEXT POST
Partnerships Of Market Giants and Increase Use of Silver Nanoparticles to Revolutionize Manufacturing Industry
Avenue: Entire Library membership of Allied Market Research Reports at your disposal
Avenue is an innovative subscription-based online report database.
Avail an online access to the entire library of syndicated reports on more than 2,000 niche industries and company profiles on more than 12,000 firms across 11 domains.
A cost-effective model tailored for entrepreneurs, investors, and students & researchers at universities.
Request customizations, suggest new reports, and avail analyst support as per your requirements.
Get an access to the library of reports at any time from any device and anywhere.
Related Post