Explore Four Major Perks of Industrial Degreasers that Boosts its Demand Among End-Users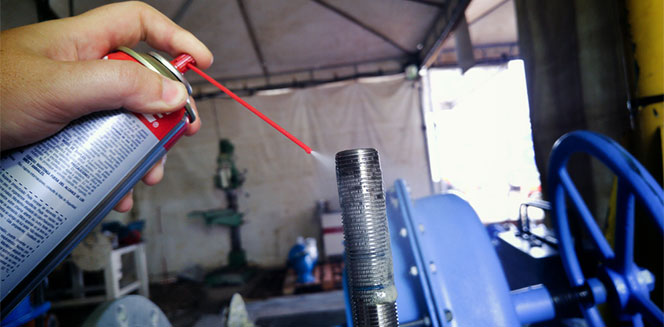 29 Jul
2021
Industrial degreasers are one of the most essential and hi-tech grease-cutting agents that are used for cleaning industrial products. Mostly, the industrial products are covered with an ineffaceable layer of grease and grime. And ordinary detergents are not able to remove them. Industrial degreasers, on the other hand, have either alkaline or acidic effects that assist in blowing and removing grease from a variety of industrial surfaces.
Piled-up unwanted contaminants can deteriorate the surface of industrial products. However, industrial degreasers are precisely designed to clean and maintain industrial products, machinery, and equipment. In addition, there are an array of other benefits that propels the utilization of degreasers in the industry. And this article presents some of the major ones-
Can be applied effortlessly-
One of the reasons that boost the demand for industrial degreasers is its easy application. It can either be applied with the help of spray guns or can be diluted with water for rinsing off the contaminants. What's more, most of the industrial degreasers are sustainable, which as a result does not require any special protective kit during its application.
Cleans thoroughly-
The working mechanism of industrial degreasers offers effective cleaning results. The particles of degreasers, when applied on different surfaces, react with contaminants chemically thereby providing a deep cleaning effect. In addition, its effective chemical solvents do not require force or scrubbing over the contaminated area. This in turn further leads to provide effective and thorough cleaning of the machinery.
Saves time-
Industrial degreasers are composed of chemicals that are reactive towards oil. Applying these cleaning products on grease stains, therefore, easily rinse them off in less time. This makes the whole processing time-saving. In addition, it also minimizes the requirement of a huge workforce and other resources.
Highly affordable-
Industrial degreasers are rapid and effective cleaning agents. Owing to which these can be purchased in majority. In addition, the requirement of less workforce, and other resources would also prove to be efficient. Moreover, industrial degreasers are not required to be utilized over and over again, as one complete process is enough for providing an excellent result.
Industrial degreasers are an ideal product and are highly demanded routine cleaning of the machinery and equipment. Moreover, the high quality of cleaning products offers a superb cleaning experience.
The rising industrialization across the world is leading to increased competition among the market players. At the same time, the market players are adopting various strategies to expand the market all across. Various regions are contributing to the overall growth of industrial degreasers. For instance, the region across California has accounted for a notable contribution, and the market in this region is expected to grow even more. In a report published by Allied Market Research, it is stated that the California industrial degreasing solvents market is estimated to reach $8.9 million by 2027.
The rising adoption of the latest types of machinery and its rising average age is increasing the demand for degreasers. Also, the growth of end using sectors including electronic, automobile, paints and coatings, and chemical are further boosting the demand for industrial degreasers. Simultaneously, with all these aspects and further advancements such as water-based degreasers, the industry is expected to expand more over the years.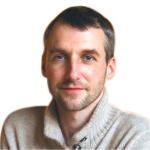 Alex Hillsberg
Chief editor of review team at FinancesOnline
Chief editor of review team at FinancesOnline Alex Hillsberg is an expert in the area of B2B and SaaS related products. He has worked for several B2B startups in the past and gathered a lot of first hand knowledge about the industry during that time.
PREVIOUS POST
Bio Succinic Acid: Unleasing Growth for Future
NEXT POST
Surge In Research & Development Activities To Improve Hydrodesulfurization Catalysts
Avenue: Entire Library membership of Allied Market Research Reports at your disposal
Avenue is an innovative subscription-based online report database.
Avail an online access to the entire library of syndicated reports on more than 2,000 niche industries and company profiles on more than 12,000 firms across 11 domains.
A cost-effective model tailored for entrepreneurs, investors, and students & researchers at universities.
Request customizations, suggest new reports, and avail analyst support as per your requirements.
Get an access to the library of reports at any time from any device and anywhere.
Related Post