Surge In Research & Development Activities To Improve Hydrodesulfurization Catalysts
29 Jul
2021
Hydrodesulfurization (HDS) catalysts, as the name suggests, are used for the removal of sulfur from petroleum products including jet fuel, gasoline, fuel oils, and petrol.
For desulfurization processes, the sulfur in the petroleum products is combined with hydrogen to create hydrogen sulfide (H2S). Furthermore, when oil products containing sulfur and sulfur compounds are burned, sulfur is quickly oxidized to form sulfur dioxide (SO2), a hazardous pollutant that can lead to respiratory problems and, in worst cases, can cause acid rain. To prevent such hazardous reactions, the demand for hydrodesulfurization became important. In several countries, governments have imposed strict regulations regarding the level of sulfur in oils and other petroleum products to reduce SO2 emission, boosting the demand for HDS units in petroleum manufacturing facilities.
According to Allied Market Research, the global hydrodesulfurization catalyst market is expected to reach $3.66 billion by 2028, registering a CAGR of 4.30% from 2021 to 2028. Surge in environmental regulations and increase in industrial activities are the prime drivers for the growth of the market.
Surge in investment in research & development
Researchers have been experimenting with the use of new catalysts for the hydrodesulfurization process in crude oil. Recently, a team of scientists has proposed the use of Urchin-Alumina as catalyst support in the HDS process.
A pore structure of catalyst is vital to accommodate deposits in hydrotreatment processes. Thus, researchers used urchin alumina with huge pore mouths, which was synthesized using template-free method, as catalyst support for HDS of crude oil in Siberia. The urchin alumina shows a smaller surface area but a larger pore diameter than commercial alumina. Thus, it was selected for the experiment. As per the scientists, this catalyst supporter offers a piece of vital information regarding industrial hydrotreatment catalyst development.
Rise in importance of spent HDS catalysts
While HDS catalysts are extremely important in petrochemical industries, the spent HDS catalysts are also regarded as a vital secondary resource owing to their abundant output. According to studies, the generation of AI-based spend HDS catalysts is expected to be around 1.2x105 tons every year across the globe. The spend HDS catalysts possess considerable metal value and regeneration potential. However, it is not properly handled, it could severely pollute the environment due to high concentration of heavy metals. Thus, the recovery of metal from spent HDS catalysts is an emerging branch and holds a great deal of importance from environmental protection and resource utilization point of view.
The HDS catalysts are extremely vital for preventing sulfur from entering the air directly. Over the years, the importance of this process increased due to strict environmental regulations imposed by governments across the globe. In addition, researchers have been searching for new, effective catalysts for hydrotreating reactions to boost the HDS reaction and improve the active sites for the elimination of refractory sulfur species from petroleum fractions. Thus, it is imperative to understand the chemical behavior of various metals and their uses in HDS processes and for long-term stability. The advancements in technology and increase in investment to produce low aromatic fuel have increased.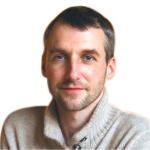 Alex Hillsberg
Chief editor of review team at FinancesOnline
Chief editor of review team at FinancesOnline Alex Hillsberg is an expert in the area of B2B and SaaS related products. He has worked for several B2B startups in the past and gathered a lot of first hand knowledge about the industry during that time.
PREVIOUS POST
Bio Succinic Acid: Unleasing Growth for Future
NEXT POST
Explore the Wide Usage of Nepheline Crystals in the Industrial Sector
Avenue: Entire Library membership of Allied Market Research Reports at your disposal
Avenue is an innovative subscription-based online report database.
Avail an online access to the entire library of syndicated reports on more than 2,000 niche industries and company profiles on more than 12,000 firms across 11 domains.
A cost-effective model tailored for entrepreneurs, investors, and students & researchers at universities.
Request customizations, suggest new reports, and avail analyst support as per your requirements.
Get an access to the library of reports at any time from any device and anywhere.
Related Post