Partnerships Of Market Giants and Increase Use of Silver Nanoparticles to Revolutionize Manufacturing Industry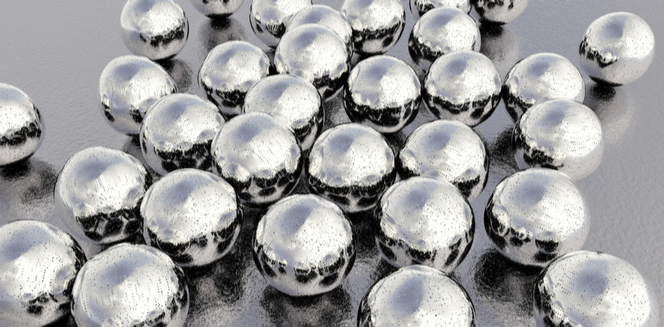 15 Jul
2021
The silver nanoparticle is the world's most vibrant and promising industry. Due to its several unique properties such as high-volume ratio, strong sterilization, and biological properties, silver nanoparticles are useful in the production of goods such as medical products and textiles. Furthermore, it possesses innovative electrical, optical, and thermal capabilities. Moreover, it is used in a variety of devices such as photovoltaics and chemical and biological sensors that take advantage of the novel optical properties of silver nanoparticles.
Silver nanoparticles demonstrate promising results in water treatment and help in facilitating the supply of clean and safe potable water. In addition, silver nanoparticles show antibacterial qualities, making them useful in applications as a catalyst, antibacterial agent, and sensors. Such capabilities and characteristics of silver nanoparticles have contributed to their wide acceptance.
Silver nanoparticles are in high demand due to their high potential or efficient optical, conductive, and antibacterial properties. According to the report of Allied Market Research, the global silver nanoparticles market is projected to reach $4.1 billion by 2027, growing at a CAGR of 15.7% from 2020 to 2027. The global silver nanoparticles market has witnessed rapid growth due to increased demand for silver nanoparticles in the food and beverage, electronics and information technology, hospitality, and textile sectors. The silver nanoparticles have been increasingly used in food packaging, wound healing, medical equipment coating, LED lighting, sensors, solar cells, and textile sterilizing.
Developing economies such as China and South Korea are major contributors to the growth of silver nanoparticles market in Asia-Pacific. The presence of some of the top electronic products manufacturing businesses coupled with advantageous FDI rules drive the industry's growth in the region.
Rise in partnerships between the market giants:
The market players in the silver nanoparticles industry have focused on developing creative ways to produce silver nanoparticles and the expansion of the manufacturing process. For instance, Wind Point Partners, an American private equity firm and Ascensus Specialties, one of the world's leading providers of chemical solutions acquired Strem Chemicals, a global leader in supplying silver nanoparticles. This acquisition is expected to strengthen both companies' ability to provide solutions ranging from lab to large-scale manufacturing of chemicals and will amplify new product and application development efforts.
Similarly, Nanocomposix, one of the leaders in the production of nanoparticles has entered into a partnership deal with Pro Analise, a distributor of laboratory products. The primary purpose of this collaboration is to increase the availability of products of Nanocomposix throughout Brazil.
On the other hand, Meliorum Technologies Inc., a renowned manufacturer and designer of nanomaterials has recently published research that focuses on silver nanoparticles to develop new and more productive materials for printing applications. With the help of this data, the companies aim to create a new product, silicon nanoparticle ink, which is homogeneous and can be utilized in a variety of semiconductor microelectronic and related applications.
Opportunities in the silver nanoparticles industry:
The future of silver nanoparticles is certainly bright and would gain importance among businesses across the globe. For instance, rapid government approvals for nanoparticle commercialization in a variety of end-use sectors will lead to an increase in product development. Moreover, government policies to promote use of LED lights would enhance the demand for silver nanoparticles.
The Covid-19 pandemic has had a severe impact on the silver nanoparticles market but in a favorable way. A multinational team of scientists from Mexico, Spain, and Russia has presented promising findings from their study regarding the impact of silver nanoparticles on Covid-19 transmission. According to the findings, silver nanoparticle mouthwash and nose rinses could be an effective technique of protecting healthcare workers. In addition, the demand for silver nanoparticles will improve when conductive coatings, molecular sensors, and plasmonic antennas become a prominently part of products.
Nanotechnology is an emerging branch of science, which is projected to grow rapidly in the future. An increase in awareness of silver nanoparticles in numerous sectors and increased government initiatives in emerging countries would boost the demand for silver nanoparticles in the future, offering lucrative opportunities for the market players.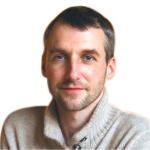 Alex Hillsberg
Chief editor of review team at FinancesOnline
Chief editor of review team at FinancesOnline Alex Hillsberg is an expert in the area of B2B and SaaS related products. He has worked for several B2B startups in the past and gathered a lot of first hand knowledge about the industry during that time.
PREVIOUS POST
Bio Succinic Acid: Unleasing Growth for Future
NEXT POST
New research activities outline the efficacy of bioadhesives in the medical field
Avenue: Entire Library membership of Allied Market Research Reports at your disposal
Avenue is an innovative subscription-based online report database.
Avail an online access to the entire library of syndicated reports on more than 2,000 niche industries and company profiles on more than 12,000 firms across 11 domains.
A cost-effective model tailored for entrepreneurs, investors, and students & researchers at universities.
Request customizations, suggest new reports, and avail analyst support as per your requirements.
Get an access to the library of reports at any time from any device and anywhere.
Related Post