Explore the Industrial and Commercial Production of Alcohol Enzymes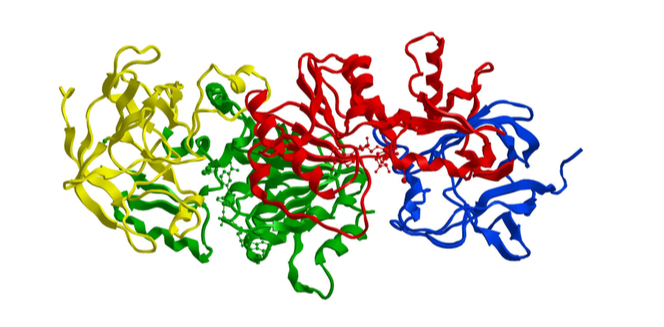 23 Jul
2021
Enzymes have been used ever since humans discovered the food processing techniques like alcohol fermentation, milk acidification, soya bean fermentation, baking bread etc. Nowadays, apart from making food products and beverages, enzymes are also used for manufacturing cosmetic products, and in the agricultural & pharmaceutical industries to control and speed up reactions in order to get the final product.
Enzymes are generally globular proteins obtained from the tissues of plants, animals or microorganisms that act as a biological catalyst to accelerate a chemical reaction, leading to microbial growth and formation of fermentation products. In this process, the substrates i.e. the molecules upon which the enzymes act, are converted into certain products. The substrates are usually much smaller than the enzymes, and therefore, the enzymes must tie their substrates before catalyzing any chemical reaction. Additionally, enzymes need a significant temperature and optimum pH to perform their action. Usually, an ideal temperature of an enzyme should increase maximum up to 37 degree Celsius and an optimum pH should range from 5 to 7.
The alcohol enzymes play an essential role in the production of alcoholic beverages like whiskey, brewing beer and for producing some other bio-fuels such as bioethanol and biodiesel. They can increase the productivity, form nutrients for the fermentation process, ease processing, and can come up with better flavor, shade, and clarity of the finished goods.
Types of enzymes:-
Adaptive: - These kind of enzymes, also known as inducible enzymes, can be produced by an organism in the presence of its normal substrate and can only perform actions under certain conditions.
Constitutive: - These are, however, able to perform actions under any condition, with or without the presence of a suitable substrate.
In the present scenario, the global alcohol enzyme market is steadily driven by the food and beverage industry. According to a report published by Allied Market Research, the global alcohol enzyme market size is anticipated to register a significant CAGR from 2020-2027.
Moreover, the technological advancements has improved the economy of several developed and developing countries across the world, which in turn, has increased the global population as well as the spending power of people. This way, the demand for food and beverages, bio-fuels, cosmetics etc. have been increased, and thus further propelled the global market of alcohol enzyme.
However, the outbreak of the COVID 19 pandemic has hampered the growth of the market and has also shrunken the GDP in global economies, thus has changed the consumer spending pattern across every nation. Also, because of the temporary closure of restaurants and bars, the market faced a sharp decline in beverage sales. Another factor is the strict regulations on the brewing industry which may also hinder the growth of the market to some extent.
Nevertheless, these versatile enzymes are going to meet the growing industrial and commercial product requirements in the post COVID era. Furthermore, the factors like specialty and industrial utilization of alcohol enzymes, rise in sales of various drugs and alcohols, and increasing need of alcohol enzymes to manufacture bio-fuel are expected to further fuel the market growth in the near future.
Get Sample Copy of This Report @ https://www.alliedmarketresearch.com/request-sample/8328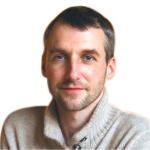 Alex Hillsberg
Chief editor of review team at FinancesOnline
Chief editor of review team at FinancesOnline Alex Hillsberg is an expert in the area of B2B and SaaS related products. He has worked for several B2B startups in the past and gathered a lot of first hand knowledge about the industry during that time.
PREVIOUS POST
Bio Succinic Acid: Unleasing Growth for Future
NEXT POST
Explore Four Major Perks of Industrial Degreasers that Boosts its Demand Among End-Users
Avenue: Entire Library membership of Allied Market Research Reports at your disposal
Avenue is an innovative subscription-based online report database.
Avail an online access to the entire library of syndicated reports on more than 2,000 niche industries and company profiles on more than 12,000 firms across 11 domains.
A cost-effective model tailored for entrepreneurs, investors, and students & researchers at universities.
Request customizations, suggest new reports, and avail analyst support as per your requirements.
Get an access to the library of reports at any time from any device and anywhere.
Related Post