Explore the industrial applications of Diethylene Glycol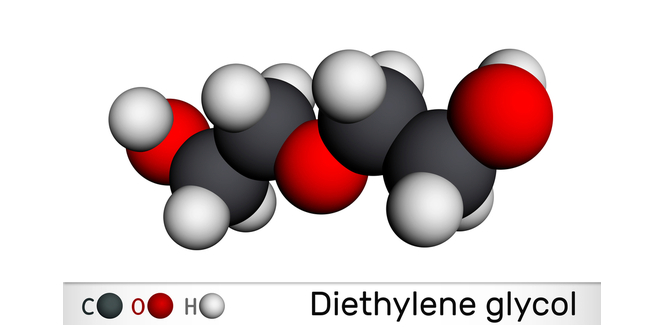 25 Aug
2021
The world has been through a lot of modifications and witnessed numerous advancements in all these years. And with every passing day technology, science, and innovations have come close and became a part of our day-to-day life. At present, we are so surrounded by them that we have even stopped noticing many of the common things we use quite often.
Diethylene glycol is one such part of science, chemistry specifically, which is still a stranger for a lot of people. Well, after reading this article hopefully the situation would be quite different. For starters, diethylene glycol is a colorless, odorless, sweet-tasting liquid and an excellent solvent commonly used in the commercial sector.
Diethylene glycol has hygroscopic properties, owing to which it comes out to be a useful industrial chemical. It is widely used in plastic manufacturing as a raw material for the production of plasticizers for synthetic sponges, papers, cork, and more. Also, it is used for tobacco production. Due to its property of dehydration, it is also utilized in the natural gas industry for removing water from gas pipelines. Apart from this, diethylene glycol is mostly used for human medications, however, there are still some factors that restrain its use in medical sector including the episodes of human poisoning.
The development in industrialization and commercial sectors have proliferated the demand for diethylene glycol. Industries such as plastic, oil, and gas, paints, and coatings are the major end-users with high demand for the chemical. Also, the surge in the building and construction industry has augmented the demand for diethylene glycol. Furthermore, the cement industry is one of the industries with high demand for the chemical as it is used for grinding aid to gain higher cement fineness.
Owing to its numerous application in wide industries, the diethylene glycol market has grown significantly. However, the pandemic has created numerous challenges for the market, and the market has been through ups and downs in the last years. The closure of the end-use industries due to strict restrictions led to declined sales as well as demand. The unfavorable conditions have also resulted in a shortage of raw materials and disruption in the supply chain.
Fortunately, due to numerous factors such as government initiatives to ease regulations and the beginning of vaccination drives across various regions are helping the industry to regain the growth. And the market, therefore, is expected to recoup soon. According to a report published by Allied Market Research, the global diethylene glycol market is estimated to garner $3.8 billion by 2030. Moreover, the patent registrations regarding the manufacturing of diethylene glycol are increasing along with its derivatives as well as utilization. And, these aspects are uplifting the opportunities for the market players. Nevertheless, the emerging economies and developing sectors also play a crucial role in boosting the growth of the market. And with all these features the market is all set to grow exponentially in the future.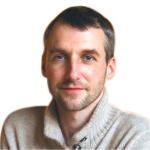 Alex Hillsberg
Chief editor of review team at FinancesOnline
Chief editor of review team at FinancesOnline Alex Hillsberg is an expert in the area of B2B and SaaS related products. He has worked for several B2B startups in the past and gathered a lot of first hand knowledge about the industry during that time.
PREVIOUS POST
Bio Succinic Acid: Unleasing Growth for Future
NEXT POST
Innovations and new programs to promote usage of lawn and garden consumables
Avenue: Entire Library membership of Allied Market Research Reports at your disposal
Avenue is an innovative subscription-based online report database.
Avail an online access to the entire library of syndicated reports on more than 2,000 niche industries and company profiles on more than 12,000 firms across 11 domains.
A cost-effective model tailored for entrepreneurs, investors, and students & researchers at universities.
Request customizations, suggest new reports, and avail analyst support as per your requirements.
Get an access to the library of reports at any time from any device and anywhere.
Related Post