Explore the Ways How Space Technology Serves Our Mother Earth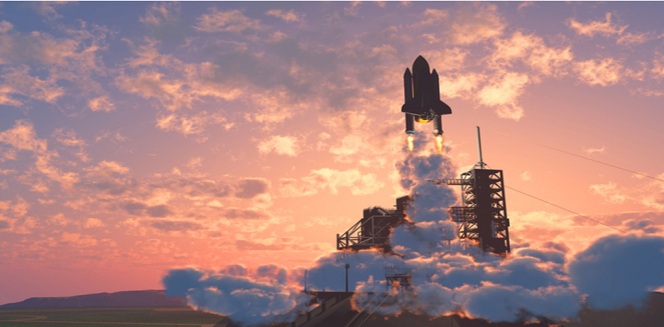 16 Jan
2020
There is actually no doubt in the fact that the world benefits significantly from space technology. Especially, when it comes to transport network, Earth observation, and financial activity related to government-supported space agendas, the importance of space launch services gets doubled up even more.
Following are the ways how space technology helps the Earth-
Precise and exact weather forecast empowered by space systems has become a highly important strand in our daily lives. Satellites meant for weather forecast tend to safeguard innumerable lives each year by laying out important weather warnings to public.
Space based Positioning, Navigation, and Timing satellite systems can identify a location anywhere on the Earth's surface. And, this has perked up sea and land navigation, clarity in agriculture, military functions, electrical operations, commercial as well as personal transportation and several industrial proceedings. Space-based location services inbred in applications on cell phones right from maps to online beauty services have become so entwined with our contemporary life that their sudden termination would be nothing but disastrous.
Space communication capabilities, on the other hand, have a direct influence almost on every facet of human evolution. It's been years satellite skills have already reformed business, investment, navigation, and day-to-day communications, letting phone calls and video calls all around the world become easy and hassle-free.
At the same time, Earth observation tends to dole out important details and required support for agricultural manufacture, fisheries conduct, freshwater control, and forestry handling, as well as checking on untoward activities, such as illicit logging, animal pilfering, fires, and environmentally malicious mining.
Sometimes, joint space projects among countries are the only constructive force contradicting mutual surmise and rivalries in foreign affairs. The ISS is perhaps the ideal instance of such benevolent project, a source of delight and contentment to all the countries involved. Trans-border business dealings account for the same purpose as well. So, space endeavors, private or public, actually make us more reliant and unified.
Last but not the least; beyond economics, a healthy space sector is definitely full of every potential to stimulate young and old generations about new discoveries, challenges, disciplines, and technologies, thereby kindling interest in streams like engineering, science, art, and many more. Accordingly, this would help form a scientifically erudite world and technology-driven society.
According to Allied Market Research, the global space launch services market is anticipated to grow at a significant CAGR from 2019–2026. Increase in government investment in space study activities, surge in demand for Non-Geostationary Satellite Orbit (NGSO) Space Launches, and rising number of satellites launches worldwide drive the growth of the market. On the other hand, exorbitant primary investment related to space launch activities is expected to curb the growth to some extent. Nevertheless, improvement in space launch services through product innovation has created a plethora of prospects for the key players in the industry.
In a nutshell, the space launch services take in a number of events such as collation, adaptation, loading and gathering, incorporation of payload, and launch. Basically, the space launch systems market came into being after the roll out of Sputnik-1. There are scientists who state this period as the beginning of space age. Afterward, several national programs were initiated to dole out these services. Also, later on, viable machinists and ventures turned out to be the substantial clients for government service providers. Significant increase in the use of launching systems for commercial drives has created a plethora of opportunities for private launch system manufacturers. And, the arrival of private space launch service providers contributed to substantial diminution in the launch, initiating a new chapter for space launch systems and services market.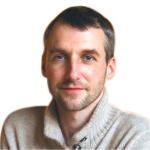 Alex Hillsberg
Chief editor of review team at FinancesOnline
Chief editor of review team at FinancesOnline Alex Hillsberg is an expert in the area of B2B and SaaS related products. He has worked for several B2B startups in the past and gathered a lot of first hand knowledge about the industry during that time.
PREVIOUS POST
Modern Vetronics Market to Replace Obsolete and Old-school Vetronics
NEXT POST
Novel technologies for lighter small satellites on the way, companies taking major steps
Related Post