Explore the Wide Usage of Nepheline Crystals in the Industrial Sector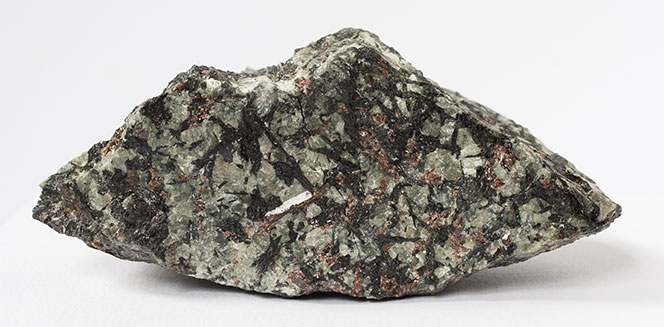 29 Jul
2021
Nepheline crystals, also known as eleolite, are very rare indeed. These are volcanic rock forming minerals extracted from silica poor igneous rocks such as nepheline syenite, nepheline foidite, and nepheline phonolite. Nepheline syenite is a holocrystalline plutonic rock which has earned the largest share in the global nepheline market. Nepheline is also found in leucite, sodalite, potassium feldspars, sodium-rich plagioclase, amphiboles and pyroxenes in the form of compact granular aggregates. It is transparent and opaque in nature. It also possesses different colors like white, yellow, gray, green, or reddish but seems to be colorless when viewed under plane polarized light.
Nepheline contains high alumina content, and also offers certain properties like high melting pressure, UV resistance, chemical & thermal stability, which is why it is widely used for glass manufacturing across the globe. It is also produced as byproduct of apatite and is further used for the application in ceramics, leather, wood, rubber, textile, and oil industry. It is also considered as an alternative to bauxite for manufacturing aluminum and is used as a filler in paints and coatings, plastics, inks and so on. This special kind of rock is found in regions of Norway and South Africa, New Jersey in the United States etc.
COVID-19 impact on the nepheline industry:-
The outbreak of the COVID- 19 pandemic led to the global lockdown, which gave way to several travel restrictions and temporary closure of manufacturing facilities in almost every industry. In the nepheline industry, the value chain including the consumption and production of nepheline is adversely affected. Also, the disruption in the global supply chain has resulted to delays in shipments. Nevertheless, the market is expected to revive soon as the government in most countries has initiated for vaccinations and has introduced relaxations on the existing regulations.
Reasons for the growth of the global nepheline market:-
In the last few years, the wide usage of nepheline crystals for various industrial purposes including refractories, ceramics glass manufacturing etc. across the world has significantly augmented the growth of the global nepheline market. According to a report published by Allied Market Research, the global nepheline market size is anticipated to register a significant CAGR from 2020-2027. The extraction of unusual mineral specimens and rare earth elements (REE) is also contributing towards the growth of the nepheline market to a great extent. Furthermore, the rapid development in the paints and coatings industry and the growing demand for the plastic products across the globe have driven the nepheline market in more than one way.
Moreover, the availability of nepheline reserves in various countries like China, Japan, India, and Canada has led to the development of electronic industries and ceramic production across the nation. In fact, China and India are the largest manufacturers of ceramic tiles, which is why the Asia-Pacific region is likely to offer tremendous opportunities for market expansion in the near future. Additionally, in order to meet the demand of construction and automation, a huge amount of nepheline syenite is imported and exported, which in turn, is supplementing the growth of the global nepheline market.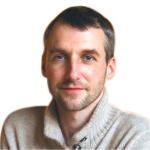 Alex Hillsberg
Chief editor of review team at FinancesOnline
Chief editor of review team at FinancesOnline Alex Hillsberg is an expert in the area of B2B and SaaS related products. He has worked for several B2B startups in the past and gathered a lot of first hand knowledge about the industry during that time.
PREVIOUS POST
Bio Succinic Acid: Unleasing Growth for Future
NEXT POST
Ceramide has been the hero of your beautiful skin, Know How
Avenue: Entire Library membership of Allied Market Research Reports at your disposal
Avenue is an innovative subscription-based online report database.
Avail an online access to the entire library of syndicated reports on more than 2,000 niche industries and company profiles on more than 12,000 firms across 11 domains.
A cost-effective model tailored for entrepreneurs, investors, and students & researchers at universities.
Request customizations, suggest new reports, and avail analyst support as per your requirements.
Get an access to the library of reports at any time from any device and anywhere.
Related Post