Explore Varieties of Equipment Used in Water Desalination Processes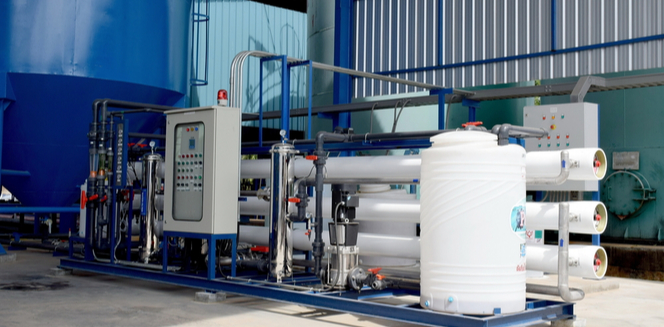 4 Jan
2022
The world population is increasing rapidly and it has become a major challenge to provide high quality fresh drinking water due to less number of sources of fresh water. More than 95% of the earth's water is salt water in the oceans and only few portion is fresh water in ground water, lakes, and rivers. To cope up with the water scarcity problem, many communities have now started using desalination processes to provide fresh water.
Desalination can be defined as a process of removal of excess salt and other minerals from sea water. Multiple desalination processes or equipment have been developed, some of which are currently under research and development. The most common technologies used for desalination are phase change thermal processes and membrane processes. Thermal desalination processes are the traditional method of converting sea water into portable water through evaporation and condensation. Membrane processes, on the other hand, are thermally driven separation process.
The most popular thermal desalination equipment are -
Multistage flash distillation (MSF): This process requires both thermal and mechanical energy. It is considered as the most reliable source for the production of fresh water from seawater. Most of the MSF plants are placed in the Arab region. Here, saline water is heated in a vessel until it reaches its saturation boiling temperature. The water vapor or steam generated by heating is then converted in to portable water. MSF plants are very simple to construct and operate as compared to others.
Multiple effect distillation (MED): Currently, around 3% of the world's desalted water is generated by MED plants. This equipment is designed to function at lower temperatures of around 70 degree Celsius. Also, the power consumption of MED is less than the MSF plant and performance efficiency is more than MSF plant.
Vapor compression evaporation: The mechanical compressor of this plant is generally electrically or diesel-driven. Owing to its simplicity and reliability, it is perfect for usage in small scale desalination units.
Cogeneration & solar water desalination: Cogeneration plants along with multi-stage flash desalination units operating on seawater is widely used to produce fresh water in the North Africa and Arabian Gulf countries. These plants are extremely flexible, reliable and are also beneficial to reduce power costs.
The most commonly used membrane equipment are -
Reverse osmosis: It is a commercialized technology which involves membrane separation process. There are various membrane treatment processes, including reverse osmosis, nano-filtration, ultra-filtration, and micro-filtration. Reverse osmosis consists of five major elements, i.e. a saline water supply system, a feed water pre-treatment system, RO modules, high-pressure pumping, and post-treatment system.
Electro dialysis: It is an electrochemical process of separation that includes electrically charged ion exchange membranes with an electrical potential difference as a driving force. As compared to RO, it can treat feed water with a higher level of suspended solids.
Membrane distillation: This is an evaporation process which is membrane-based and thermally drive. It requires a low operating pressure and low operating temperature.
According to a report published by Allied Market Research, the global water desalination equipment market size is registered to reach $16.6 billion with a considerable CAGR from 2021 to 2030. All industries including chemical, mining, and oil & gas incorporate the usage of fresh water in desalination processes, which in turn, boost the growth of the market.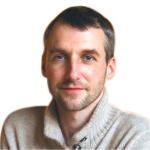 Alex Hillsberg
Chief editor of review team at FinancesOnline
Chief editor of review team at FinancesOnline Alex Hillsberg is an expert in the area of B2B and SaaS related products. He has worked for several B2B startups in the past and gathered a lot of first hand knowledge about the industry during that time.
PREVIOUS POST
Bio Succinic Acid: Unleasing Growth for Future
NEXT POST
Digital Textile Printing Process Open New Opportunities To Personalization And Customized Home Décor
Avenue: Entire Library membership of Allied Market Research Reports at your disposal
Avenue is an innovative subscription-based online report database.
Avail an online access to the entire library of syndicated reports on more than 2,000 niche industries and company profiles on more than 12,000 firms across 11 domains.
A cost-effective model tailored for entrepreneurs, investors, and students & researchers at universities.
Request customizations, suggest new reports, and avail analyst support as per your requirements.
Get an access to the library of reports at any time from any device and anywhere.
Related Post