From Aerospace To 3D Printing: Superalloy Honeycomb Materials Dominate Prime Industries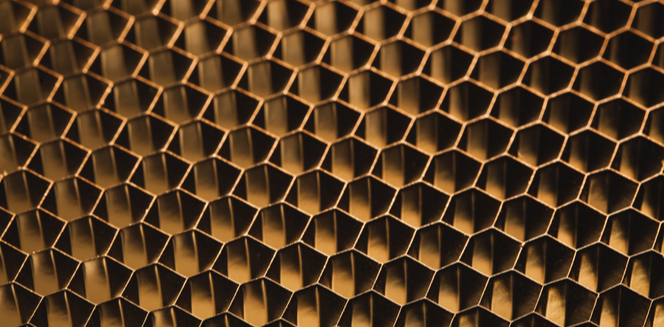 19 Oct
2020
The manufacturing industry demands materials that show high strength and stiffness and require minimum raw materials. The superalloy honeycomb materials are now the toughest competitors for conventional manufacturing materials.
The honeycomb sandwich structure has three layers and a low-density core between two thin layers, which improves the material's mechanical properties while reducing overall weight. The superalloy honeycomb materials gained spotlight due to properties of high temperature of honeycomb structures such as high strength, corrosive resistance, and stiffness.
According to Allied Market Research, the global superalloy honeycomb material market is expected to reach $2.4 billion by 2027, growing at a CAGR of 7.6% from 2020 to 2027. That's because of increasing demand from the aerospace and defense industry and developing 3D printing technologies.
It is observed that superalloy honeycomb materials when subjected to external impact, the impact force can be converted into plastic deformation energy of the honeycomb core. This way, impact energy could be efficiently absorbed. In addition, an aluminum honeycomb panel showed exceptional toughness and stronger impact resistance. Therefore, the superalloy honeycomb materials gained popularity in aerospace & defensive industries, space exploration, and automotive.
Increasing use of superalloy honeycomb materials
The aerospace and defense industries are the biggest customers of superalloy honeycomb material. The increasing demand for short-to-medium range and narrow-body aircraft has increased the requirement of superalloy honeycomb material due allow optimal aerodynamics and substantial strength to ensure the safety of pilots and passengers.
In addition, the developments in the defense sector across developing and developing economies have increased the use of superalloy honeycomb materials. The developing space exploration activities and deep space missions across developing countries further supplemented demand for superalloy honeycomb materials. Honeycomb structure can offer 40 times stronger than laminates and a better weight-to-strength ratio. In addition, the load carry and transference are greater in honeycomb than in laminate. That's why superalloy honeycomb materials have become go-to material in the aerospace industry. What's more, in less sensitive applications, aluminum honeycomb is often used in aircraft heating, air conditioning systems, and ventilation.
Apart from this, the automobile industries have invested a huge pile of money in R&D to manufacturing lightweight vehicles and incorporating honeycomb sandwich structures to gain improved durability, high strength while minimizing the overall weight. As the weight of the automobile reduces, the fuel efficiency of the vehicle increase. Thus, the demand for superalloy honeycomb materials has increased.
Thanks to technological advancements in the 3D printing industry, there is now an easier way to develop honeycomb structure.  As 3D printing technology has the ability to build one layer upon layer to create honeycomb sandwich panels, the demand for 3D printers has increased exponentially. Furthermore, 3D printing manufacturing is beneficial for the optimum use of raw materials without greater loss of materials along with customization in honeycomb sandwich panels. Having a strong as well as lightweight materials is always ideal for manufacturing crash helmets for racing cars, automotive, and aircraft. The advent of the honeycomb sandwich structure is truly a blessing for the manufacturing industry and there is no doubt that in the future, we would witness more use of superalloy honeycomb materials for a variety of purposes.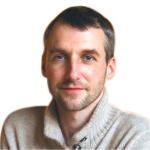 Alex Hillsberg
Chief editor of review team at FinancesOnline
Chief editor of review team at FinancesOnline Alex Hillsberg is an expert in the area of B2B and SaaS related products. He has worked for several B2B startups in the past and gathered a lot of first hand knowledge about the industry during that time.
PREVIOUS POST
Bio Succinic Acid: Unleasing Growth for Future
NEXT POST
Future Of Asphalt Additive Lies With Improved Additives And Warm Mix Asphalt
Avenue: Entire Library membership of Allied Market Research Reports at your disposal
Avenue is an innovative subscription-based online report database.
Avail an online access to the entire library of syndicated reports on more than 2,000 niche industries and company profiles on more than 12,000 firms across 11 domains.
A cost-effective model tailored for entrepreneurs, investors, and students & researchers at universities.
Request customizations, suggest new reports, and avail analyst support as per your requirements.
Get an access to the library of reports at any time from any device and anywhere.
Related Post