Future Of Hydroxychloroquine Drug Amid Controversies And Global Political Pressure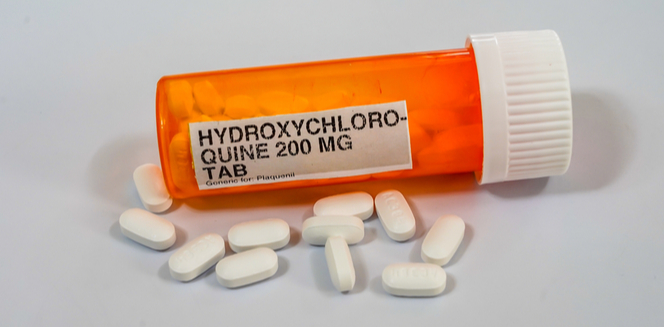 13 Oct
2020
Controversies and political pressure on the import-export of hydroxychloroquine have made the drug quite popular over the last couple of months. Some believe that hydroxychloroquine could be the game-changer in finding a vaccine for coronavirus and others believe that hydroxychloroquine has gained unnecessary attention.
Before the Covid-19 pandemic, the drug, hydroxychloroquine was known as a medicine to treat and prevent malaria and to treat lupus and rheumatoid arthritis. The drug is not a new invention, rather it has been around for years. However, the rapid spread of coronavirus across the globe made hydroxychloroquine a frontrunner as a potential treatment. What's more, drug company Teva recently donated millions of doses of hydroxychloroquine sulfate to hospitals across the U.S. and the U.S. precedent threatened its long-lasting alliance India is it denied the export of hydroxychloroquine.
According to Allied Market Research, the global hydroxychloroquine market is expected to reach $4.6 billion by 2027, growing at a CAGR of 7.9% from 2020 to 2027 and the increased demand due to the pandemic is a major driver for the market's significant growth.
Since the Covid-19 outbreak, several large international trials have been launched to find a viable treatment against the diseases. What's more, since March 2020, more than 3500 patients in 35 cities have been enrolled in the study, initiated by WHO to test hydroxychloroquine as a treatment against Novel Coronavirus.
The need for the Covid-19 vaccine is the primary concern for any medical research facility. James P. Kiley, the Director of Division of Lung Diseases, NHLBI, said that hydroxychloroquine showed promising results in lab setting against Novel Coronavirus and preliminary reports suggest its potential efficacy in small studies in patients. However, he agreed that they need more clinical trial data to determine if hydroxychloroquine is the most effective drug in treating Covid-19.
Some of the trials showed that hydroxychloroquine is quite ineffective against Covid-19 and some trials showed the result inconclusive. While it seems that hydroxychloroquine is not the cure for Covid-19, it is now tested as a preventive measure against the very diseases. Researchers are interested in whether the dosages of hydroxychloroquine for seven days reduce the severity of symptoms in a vulnerable group.
Apart from clinical trials, the Indian Council of Medical Research has urged doctors and other healthcare professionals to take hydroxychloroquine as a preventive measure against Covid-19. This created hysteria and questioned the credibility of the Indian Council of Medical Research. Meanwhile, the U.S. president has opened suggested to take hydroxychloroquine drug to prevent Covid-19, boosting its demand across the globe. Furthermore, in April 2020, the FDA had approved the use of hydroxychloroquine sulfate tablets against Covid-19 despite the drug has unproven as a Covid-19 treatment.
The research regarding the use of hydroxychloroquine drugs against Covid-19 is bound to increase in the following months, as people have become desperate to find a cure against the disease. The increased political pressure, an ever-increasing number of Covid-19 patients across the globe, and continued lockdown across the globe has increased the demand for hydroxychloroquine. However, until a sufficient number of patients show a promising response to the use of hydroxychloroquine drugs as treatment for Covid-19, the future is uncertain for the hydroxychloroquine industry.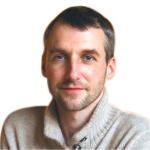 Alex Hillsberg
Chief editor of review team at FinancesOnline
Chief editor of review team at FinancesOnline Alex Hillsberg is an expert in the area of B2B and SaaS related products. He has worked for several B2B startups in the past and gathered a lot of first hand knowledge about the industry during that time.
PREVIOUS POST
Bio Succinic Acid: Unleasing Growth for Future
NEXT POST
Reusable and Biomaterial Healthcare Personal Protective Equipment To Witness Increased Demand
Avenue: Entire Library membership of Allied Market Research Reports at your disposal
Avenue is an innovative subscription-based online report database.
Avail an online access to the entire library of syndicated reports on more than 2,000 niche industries and company profiles on more than 12,000 firms across 11 domains.
A cost-effective model tailored for entrepreneurs, investors, and students & researchers at universities.
Request customizations, suggest new reports, and avail analyst support as per your requirements.
Get an access to the library of reports at any time from any device and anywhere.
Related Post