Reusable and Biomaterial Healthcare Personal Protective Equipment To Witness Increased Demand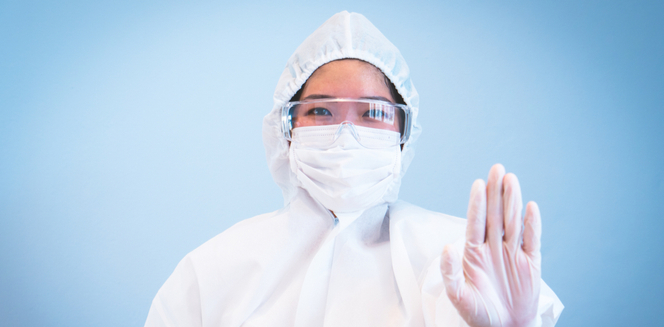 13 Oct
2020
Healthcare personal protective equipment (PPE) is used in standard infection control precautions to create a barrier between the healthcare worker and the infectious agent from the patient. PPE may be used by the patient's family or close relatives if they are offering direct patient care. The PPE kit includes aprons, gloves, surgical masks, long-sleeved gowns, eye goggles, and respirator markets.
According to Allied Market Research, the global healthcare personal protective equipment market is expected to reach $33.4 billion by 2027, growing at a CAGR of 12.4% from 2020 to 2027. That's because of the stringent regulatory framework in the healthcare sector and the development of PPE based on biomaterials. Since the outbreak of Covid-19, the demand for healthcare PPE has increased exponentially. Furthermore, rapid innovations in healthcare PPE has opened new opportunities in the market.
Covid-19 outbreak and demand for healthcare PPE
Over the last couple of months, the world has been battling an outbreak of Coronavirus. Its ever-increasing spread has crumbled the healthcare infrastructure, stopped international trades, and without any vaccine, the governments have no choice but to keep the countries under lockdown.
Since the outbreak, the demand for PPE has increased significantly. As the government has issued strict guidelines while treating Covid-19 patients, the use of PPE to curb the spread of infection has increased. Keeping the Covid-19 pandemic in mind and to offer a protective shield for healthcare in battling other infections, a Vietnamese manufacturer, DONY GARMENT, has recently launched a full-line of high-quality PPE.
The company has introduced disposable healthcare PPE including coverall clothing, disposable surgical sterile isolation gown suit, and reusable face masks. As per the company, the DONY Masks offer the utmost level of Covid-19 protection and they can be used up to sixty times without compromising safety. Furthermore, it offers UV protection of up to 99.95%, water resistance, air resistance, and elasticity over two times higher than conventional masks available in the market.
For years, China has been the sole supplier of healthcare PPE. However, due to increased political tensions, DONY decided to launch their own products to meet the demand in the region and across the globe.
Demand for reusable healthcare PPE
The use of plastic for manufacturing PPE has always been a concern. Thus, customers demand reusable healthcare PPE. Recently, Loyal Textile Mills Ltd., unveiled the Viral Shield, a novel line of PPE, including masks and coveralls.
This PPE is launched in collaboration with HeiQ from Switzerland and Reliance Industries India. The products are said to have a triple-layer antimicrobial fabric and integrated with HeiQ Viroblock technological innovation. As per the company, the PPE can be washed 10 times and sterilized for 10 times for reuse.
The continuous use of PPE can cause skin irritation, especially during a pandemic when healthcare professionals have to wear PPE continuously for hours after hours. Thus, the main challenge for PPE manufacturers is how to minimize irritation and enable doctors and nurses to use PPR for a longer duration. Several manufactures have already worked to tackle these problems and launched new, effective PPE but some of them are still waiting for government approval. However, it is safe to say that the future is favorable for the market players in the healthcare PPE industry, and new, innovative solutions will soon enter the market.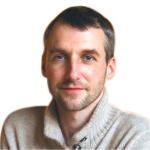 Alex Hillsberg
Chief editor of review team at FinancesOnline
Chief editor of review team at FinancesOnline Alex Hillsberg is an expert in the area of B2B and SaaS related products. He has worked for several B2B startups in the past and gathered a lot of first hand knowledge about the industry during that time.
PREVIOUS POST
Bio Succinic Acid: Unleasing Growth for Future
NEXT POST
Innovations and R&D activities to promise a big future for electrochromic glass
Avenue: Entire Library membership of Allied Market Research Reports at your disposal
Avenue is an innovative subscription-based online report database.
Avail an online access to the entire library of syndicated reports on more than 2,000 niche industries and company profiles on more than 12,000 firms across 11 domains.
A cost-effective model tailored for entrepreneurs, investors, and students & researchers at universities.
Request customizations, suggest new reports, and avail analyst support as per your requirements.
Get an access to the library of reports at any time from any device and anywhere.
Related Post