Geotextile Tubes to Rule Among Other Dewatering Solutions With Its Many Benefits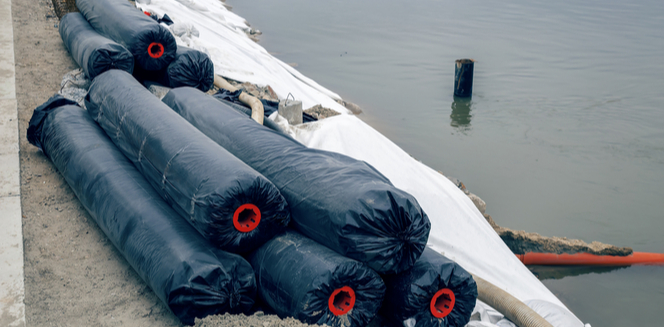 3 Jun
2021
Geotextile tubes have come out to be one of the major and most cost-efficient dewatering options for larger sites, lagoons, and wastewater treatment plants. These tubes are erected from a vigorous woven geotextile material and are effective in removing as well as containing sludge from a water flow. Moreover, geotextile tubes are becoming an ideal choice with their increased size, strength, and durability for heavy containment requirements.
The purpose of dewatering is to minimize waste and transform liquid waste into solid for disposal. In addition, geotextile tubes led to cost savings over other alternative methods including mechanical presses, wet hauling, dewatering box rentals, and more. Geotextile tubes are also effective to resist rotting, ultraviolet deterioration, and biological degradation. At the same time, these tubes are inert to alkalis, chemicals, and acids, which is why they are also utilized in applications such as shoreline safety, aquaculture & horticulture, sludge dewatering, environmental containment, and soil remediation.
Other than this, geotextile tubes are also associated with various other benefits, which increases its demand over other alternatives. Let's take a look at some of these benefits-
Speed efficient- The process with geotextiles tubes is faster as compared to alternatives owing to the force which is created by pumping. Furthermore, for larger projects, multiple fill spouts and pumps can also be used to boost up the process.
Adjustable size- Geotextile tubes can be custom manufactured to fit into expansive laydown areas as well as vertical spaces.
Easily operable- The utilization and attachment of geotextile tubes are quite simpler. An attachment with the pump to the fill spouts would start filling the tube with slurry along with dewatering the waste. In addition, geotextile tubes do not require much ongoing maintenance.
No additional clean up- This is amongst the best features of most of the geotextile dewatering solutions that once the dewatering is over and the solids are captured for disposal. No additional cleanup is needed afterward. Though sometimes the requirement differs with the size of tubes.
Less environmental impact- Geotextile tubes have a lower environmental impact compared to centrifuge and belt press dewatering systems. In addition, geotextile tubes do not need huge power input which aids in saving energy. Also, no heavy gas-powered machinery or additional water is required. This in turn results in less impact on the air quality.
Manufacturing technology for geotextile dewatering solutions is evolving. The recycled and derived fibers are expected to show great effects in the upcoming period. The demand for geotextile tubes is anticipated to hike in the upcoming years. A report published by Allied Market Research estimates that the global geotextiles tubes market would garner $7.2 billion with a CAGR of 10.0% by 2027. Growing funding and investments for the creation of marine ports, bridges, and tunnels and stern implementation of aquaculture waste discharge guidelines all over the world is driving the demand growth for the geotextile tubes.
The surge in demand for geotextile in developing economies and the increase in preference for non-woven technical fabrics further boosts the growth of the market. Moreover, various manufacturers are initiating to introduce environment-friendly technology and geotextile dewatering solutions for minimizing the footprint on the environment over other dewatering solutions. Nevertheless, the growth in investments for more cost-efficient and effective geotextile solutions and further research and development processes are projected to present an array of opportunities for the market players, aiding the industry to grow exponentially in the approaching time.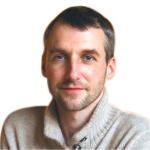 Alex Hillsberg
Chief editor of review team at FinancesOnline
Chief editor of review team at FinancesOnline Alex Hillsberg is an expert in the area of B2B and SaaS related products. He has worked for several B2B startups in the past and gathered a lot of first hand knowledge about the industry during that time.
PREVIOUS POST
Bio Succinic Acid: Unleasing Growth for Future
NEXT POST
Bioplastics Play an Important Role in Attaining Global Sustainability
Avenue: Entire Library membership of Allied Market Research Reports at your disposal
Avenue is an innovative subscription-based online report database.
Avail an online access to the entire library of syndicated reports on more than 2,000 niche industries and company profiles on more than 12,000 firms across 11 domains.
A cost-effective model tailored for entrepreneurs, investors, and students & researchers at universities.
Request customizations, suggest new reports, and avail analyst support as per your requirements.
Get an access to the library of reports at any time from any device and anywhere.
Related Post