Gourmet Popcorns to Pop the Tastebuds with New Flavors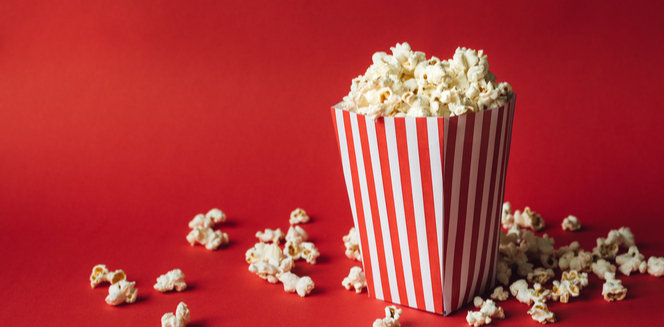 9 Sep
2019
Consumerism has spread rampant throughout the globe endorsing us with a whole different plethora of services. The advertisement sector has given birth to several innovative methods that could benefit consumerism. Popcorn is one such by-product of consumerism techniques that has largely been endorsed by general masses. Whenever we go for movies, we make sure to get a tub of pops to munch it through our show. Similar to bread and butter, Netflix and chill, peanut butter and jelly; the term popcorns and movies has become the new trend. Even while binge watching shows and sitcoms at home, popcorns become our one true companion through those long hours. Popcorns are not just tasty and crunchy but are easy to make­ few minutes in the oven and you could hear the melodious pops of your snack. Keeping aside the taste and the ability to chow down countless popcorns in a single sitting, several nutritionists say that popcorns are good for health and recommend to those who are trying to cut down on weight. Popcorns feature more proteins than any other grain, more iron than eggs and meat, and more fiber than potato.
Considering the industrial and market aspects of popcorn, there are several enterprises who have invested to develop innovative techniques for manufacturing tasty popcorns. Robolabs has patented a technology known as 'ÄúVortex'ÄĚ air popping technology. Vortex Air Popper is an innovative technique in which popcorn kernels are heated at an exponential speed. When these kernel pops, they are vortexed away from the hot zone so that the flavor remains intact and not burned. These popcorns are soft and oil-free so the person indulging on them need not worry about the trans fats. Furthermore, different healthy oils and salts can be added to the product as per the customers'Äô recommendation and choices.
Now gourmet techniques are not restricted to exotic meat and fishes, but are now introduced in popcorns too. Caramelizers RoboSugar and SugarLips are two innovative techniques that offer us with lip smacking, finger licking, delicious caramel & cheese popcorn. The machines at Robopop can be integrated with these techniques to present a finished caramel corn plant. Popcorn is a light product consisting mostly of air and hence it is not preferable to carry it over long distances. Hence manufactures prefer to stock up with raw materials and add a production line next to the distribution centers. The raw materials for popcorn are directly transported to movie theaters and multiplexes and small machines are setup where they are processed.
Integrating automation is a cost-effective way to serve hot and tasty popcorns efficiently. This has created new opportunities for enterprises for investing in technologies for popcorn market. According the research by Allied Market Research, the global popcorn market would garner $15.1 billion by 2023, growing exponentially at a CAGR of 7.6% from 2017-2023. The market of popcorn has great potential as its demand keeps on increasing at a steady pace. This will ensure that as new technologies and innovative products are introduced the market will grow exponentially.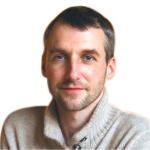 Alex Hillsberg
Chief editor of review team at FinancesOnline
Chief editor of review team at FinancesOnline Alex Hillsberg is an expert in the area of B2B and SaaS related products. He has worked for several B2B startups in the past and gathered a lot of first hand knowledge about the industry during that time.
PREVIOUS POST
Food Traceability Technology Market Shows Positive Signs for Investors
NEXT POST
European countries taking initiatives for advanced and healthier fresh food packaging
Related Post