How the Introduction of Digital Transformation Has Reimaged the BFSI Industry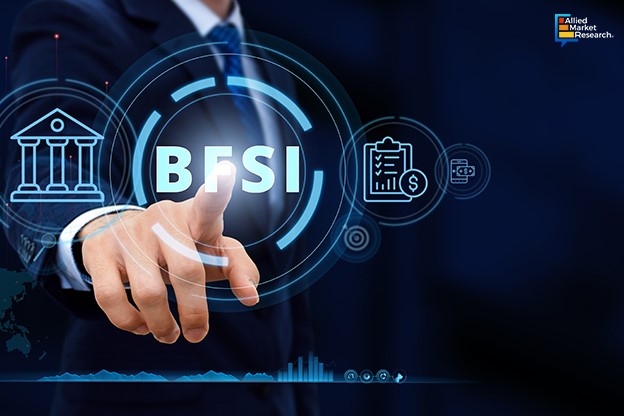 15 Nov
2023
During the last few years, the rising demand among people and organizations to access banking and financial services conveniently has made the BFSI sector undergo digital transformation. This transformation has opened new growth and opportunities in the industry. The amalgamation of modern technologies in the BFSI industry has leveraged the front-office and back-office operations and helped with enhanced organizational business insights, lower operational costs, and extended workflows. This article delves deep into the key determinants shaping the global digital transformation in BFSI market and the participation of leading companies in the industry.
How digital transformation is revolutionizing the BFSI industry:
With the adoption of cutting-edge technologies, the BFSI sector has experienced prominent growth, enabling it to offer innovative banking solutions. By incorporating advanced technologies such as artificial intelligence, machine learning, and blockchain technology, many banking and financial institutions have started reaping benefits with optimized operational efficiency and reduced risks. In addition, with such technological advancements, the BFSI sector can provide personalized services to its customers and clients with high-quality cybersecurity solutions.
Furthermore, the technological advancements have not just enabled the BFSI industry to embrace new technologies, they have created seamless customer-centric experiences. It allows customers to interact with financial institutions comfortably and have real-time access to various banking services through online investment platforms, AI-driven chatbots, and mobile banking apps. Moreover, the BFSI sector has experienced tremendous growth in fintech partnerships by adopting modern technologies. This integration of modern technologies has brought fresh perspectives among fintech companies to undergo strategic collaborations and offer inventive solutions benefiting their clients.
Additionally, as regulatory standards are highly important in the BFSI sector, the implementation of modern technologies has introduced new dimensions to compliance. The BFSI has adhered to new regulations such as introducing blockchain in banking and financial operations to offer streamlined regulatory compliance with enhanced transparency and immutable records.
The digital transformation in BFSI market is witnessing promising growth owing to the surging need for digital services among fintech companies across the globe. Based on end-user, the banks segment is predicted to rule the roost by generating a revenue of $139.64 billion during the analysis timeframe from 2022 to 2032. On the contrary, the insurance companies and other segments are collectively expected to create wide growth opportunities by offering a revenue of $102.82 billion over the forecast period. Country-wise, India is anticipated to manifest the highest CAGR of 24.0% from 2022 to 2032.
Mergers and acquisitions:
Owing to the growing demand for making smarter decisions among global financial institutions, several leading market players have undergone a series of mergers and acquisitions. A suitable instance is the acquisition of Stream by Mosaic, a leading provider of a top-class library of expert interview transcripts, by AlphaSense, a renowned market intelligence, and search platform. With this acquisition, the companies aimed to empower many businesses and financial professionals to make smarter decisions by providing the best tech-enabled solutions.
To wrap up, these days, many organizations are willing to incorporate advanced banking and financial solutions to improve their business landscapes. This is anticipated to drive the digital transformation in BFSI market in the coming years. Furthermore, many financial institutions have also started emphasizing boosting customer engagement and offering personalized services which is expected to create expansive growth opportunities for the market.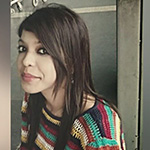 Koyel Ghosh
Author's Bio- Koyel Ghosh is a blogger with a strong passion and enjoys writing in miscellaneous domains, as she believes it lets her explore a wide variety of niches. She has an innate interest in creativity and enjoys experimenting with different writing styles. A writer who never stops imagining, she has been serving the corporate industry for the last five years.
PREVIOUS POST
Smart ATMs Pushing the growth of global ATM Market
NEXT POST
Healthcare Finance Solutions: Redefining the Pulse of Healthcare
Avenue: Entire Library membership of Allied Market Research Reports at your disposal
Avenue is an innovative subscription-based online report database.
Avail an online access to the entire library of syndicated reports on more than 2,000 niche industries and company profiles on more than 12,000 firms across 11 domains.
A cost-effective model tailored for entrepreneurs, investors, and students & researchers at universities.
Request customizations, suggest new reports, and avail analyst support as per your requirements.
Get an access to the library of reports at any time from any device and anywhere.
Related Post