Hearable: The Next-Big Thing In Wearable Technology That Is Set to Revolutionize Healthcare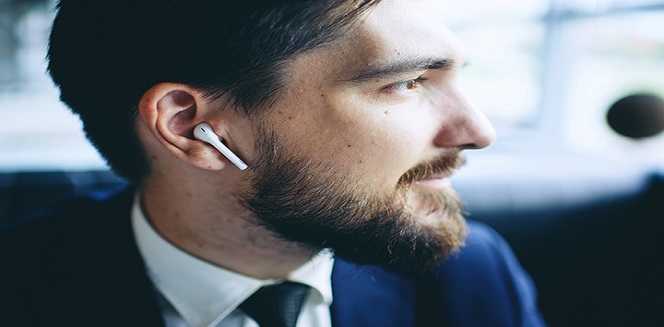 21 May
2020
With each day comes an innovation. Anyone who has lived through the first two decades of the 21st century would sound this. From cloud computing to artificial intelligence (AI) and hearable devices, we use uncountable technologies in our daily lives. In fact, from a consumer perspective, the hearable device is one of the most widely accepted technologies.
According to Allied Market Research, the global hearables market is expected to reach $93.90 billion by 2026, growing at a CAGR of 17.2% during the forecast period. That's because of rise in demand for wireless headphones and infotainment devices, rapid technological advancements in voice user interface, and surge in demand for miniaturized wearable electronic devices for health monitoring.
The term hearables itself depicts its meaning; a hybrid technology that combines the advantages of wearable technology with the form and functionality of headphones. However, hearables are not just a smart version of headphones to play music and have conversations over Bluetooth. Hearables come with proximity, movement, or biometric sensors that aid the device information regarding the user's behavior. Moreover, virtual assistances can be integrated with it to offer real-time insight. In fact, hearables perform their function so seamlessly that it offers more functionality than waistband-based wearables, which are used in the healthcare sector. What's more, hearables are the next-big-thing in the healthcare industry.
For instance, hearables can offer built-in optical sensors to monitor heart rate. iriverON Bluetooth headphones launched in 2013 were the first hearables that offered such technology. Now, hearth rate monitoring is a feature seen in most of the major headphone brands. What's more, market players are not co-developing biometric sensors for hearables. It offers the ability to continuously measure the user's heart rate using workouts and thus, help healthcare professionals to monitor user's health.
As mentioned above, hearables are much more than Bluetooth headphones and can work as hearing aids. Recently, Starkey Hearing Technologies unveiled its product, Livio AI, which is a hearing aid along with fall detection technology. The hearable can track a user's activity and translate language in real-time. Moreover, this device helps senior citizens, who suffer from hearing losses and slowly lose control over their muscles. Thus, wearable tracks several health challenges using a single device.
Moreover, companies have launched products that can measure body temperature from the ear. The hearablesoffera combination of wearable and in-ear thermometer along with an assisting application. The hearable can monitor body temperature and offer suggestions based on the gathered information. In addition, the hearable offers continuous temperature tracking, which could aid pediatricians to monitor a child's health.
Virtual assistants such as Siri and Alexa are making a way in every technology that can communicate with the user and hearables are no exception. It can have built-in voice-enabled virtual assistants that can perform a variety of tasks. From playing favorite songs to monitoring and telling the user's heart rate to suggest workouts, such voice-enabled virtual assistants can be the true caregivers to the user.
Hearables are not just devices tucked inside the ear; they are becoming more personal than ever. As the technology matures. Hearables would the key platform for several software and services.  Moreover, technology holds great potential than just listening to songs and podcasts. With time, it would be integrated with AI, offering any information that user demands.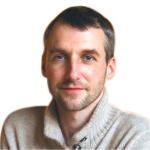 Alex Hillsberg
Chief editor of review team at FinancesOnline
Chief editor of review team at FinancesOnline Alex Hillsberg is an expert in the area of B2B and SaaS related products. He has worked for several B2B startups in the past and gathered a lot of first hand knowledge about the industry during that time.
PREVIOUS POST
"What's in STORE for Real Time Locating Systems?"
NEXT POST
Radio Access Network Has Radically Transformed the IT Sector-Explore How
Avenue: Entire Library membership of Allied Market Research Reports at your disposal
Avenue is an innovative subscription-based online report database.
Avail an online access to the entire library of syndicated reports on more than 2,000 niche industries and company profiles on more than 12,000 firms across 11 domains.
A cost-effective model tailored for entrepreneurs, investors, and students & researchers at universities.
Request customizations, suggest new reports, and avail analyst support as per your requirements.
Get an access to the library of reports at any time from any device and anywhere.
Related Post