Innovative home dialysis systems to improve quality of lives of patients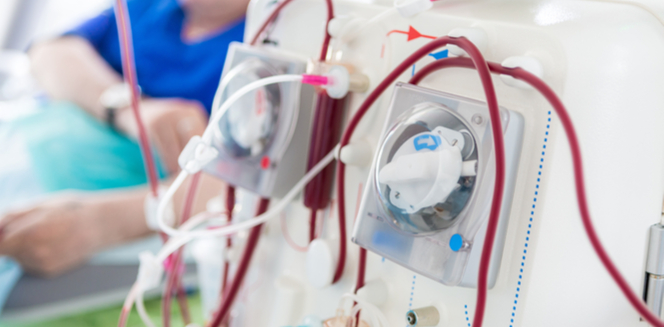 19 May
2022
Dialysis is a boon for patients suffering from kidney related issues or kidney failure. However, the dialysis treatment takes away the time and comfort of patients. According to the estimates of the National Institute of Health, nearly 786,000 Americans are suffering from end-stage renal disease (ESRD). This number is expected to rise to more than two million by 2030. This will increase the demand for dialysis treatment. It will be difficult for healthcare organizations and hospitals to provide effective care to such huge number of patients. Moreover, spending huge hours on the treatment at hospitals impacts the quality of lives of patients. These factors led market players to develop home dialysis systems for dialysis patients. The launch of new portable and at-home dialysis systems is ongoing. Many systems received the approval from regulatory bodies. These systems provide mobility and are easy to use. They free up a lot of time for patients and improve lives of dialysis patients. According to the report published by Allied Market Research, the global dialysis market is estimated to reach $129.75 billion by 2028. Following are some of the trends taking place across the world.
Home dialysis to save time and provide convenience
Many dialysis patients need to spend long hours at hospitals every week to avail treatment and it makes a huge impact on the quality of lives. However, many market players brought new systems that are aimed at enhancing the overall experience of dialysis. Owing to technological advancements, a portable hemodialysis machine is launched. The Tablo Hemodialysis System offer flexibility, convenience, and choice of dialysis of time, place, and process. This machine is an at-home dialysis system, which guides patients through a touchscreen display and is easy to use. The users of this machine highlighted that they were able to lower down the long hours spent in dialysis process every week. They were able to lower down to 16 hours. This system improves the quality of lives of patients by allowing them to do activities due to lessened hours spent in the process.
FDA gives a clearance to a portable dialysis platform
With an aim of improving quality of lives of patients, market players have been coming up with innovative and technologically advanced solutions. The regulatory bodies such as the U.S. Food and Drug Administration (FDA) have been offering clearance to new systems. Recently, the regulatory body provided a clearance to an automated and portable peritoneal dialysis platform. The Versi PD Cycler System is a system that received the FDA clearance recently. Fresenius Medical Care North America developed this system. The company aims to provide the smallest, quietest, and lightest system that can improve the lives of dialysis patients through improved sleep, convenience, and remote monitoring. Along with silent operation, it provides fewer disruptive alarms and night mode operations. In addition, it can be personalized for catering to the needs of individual patients. The touchscreen helps the patients at every step and make the overall system easy to use. The company highlighted that it consulted with patients and clinicians and developed the system to improve home dialysis experience.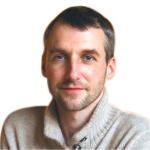 Alex Hillsberg
Chief editor of review team at FinancesOnline
Chief editor of review team at FinancesOnline Alex Hillsberg is an expert in the area of B2B and SaaS related products. He has worked for several B2B startups in the past and gathered a lot of first hand knowledge about the industry during that time.
PREVIOUS POST
Developments in Biomarkers Market Answer Diagnosis Concerns
NEXT POST
Potential of Protein Therapeutics is Huge Indeed- Explore the Scenario
Avenue: Entire Library membership of Allied Market Research Reports at your disposal
Avenue is an innovative subscription-based online report database.
Avail an online access to the entire library of syndicated reports on more than 2,000 niche industries and company profiles on more than 12,000 firms across 11 domains.
A cost-effective model tailored for entrepreneurs, investors, and students & researchers at universities.
Request customizations, suggest new reports, and avail analyst support as per your requirements.
Get an access to the library of reports at any time from any device and anywhere.
Related Post