Large Screen Displays Are Now Being Adopted by a Number of Industries- Explore Why?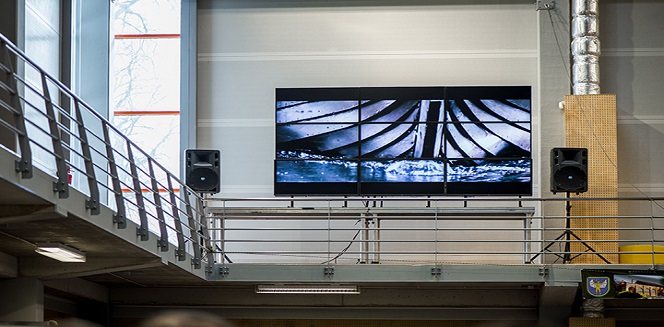 24 Jul
2019
With computers being an essential part in our daily lives, we can't just deny the fact that at least one-third of a day we spend staring at a computer monitor. A device that intensely impacts our lives and counts on our health as well. And, thus, it would actually not be strange for the users if they demand for the best. This is where large screen displays peep in and prove their innate flair. Coming with grand sizes and better resolutions, they can actually do wonder for both work and play.
A great consolidation of large display screen formats, large screen displays are exclusively meant to perk up the visual experience with its high-end image precision as well as quality. Typically used for advertising and endorsing, these displays are now expected to completely replace the micro-display screens in the next few years. The big wall-sized LCD and LED displays are now widely in use across a number of industries. Being perfectly fabricated for applications that call for the vendors to involve their customers with its broader viewing angle, they not only ensure better durability, but also pave the way for improved performance as against the conventional display screens. Moreover, large screen displays are exclusively meant for control room, lobby or retail store.
Also, in case, you are an entrepreneur and looking for effective ways to enhance the productivity of your employees, spending some extra cash isn't that bad at all. After all, this smart step of yours will get counted in the long rain.
True to the famous American maxim "bigger is better", big screen PC monitors are certainly more advantageous than that of the conventional ones. A bigger screen would certainly give your employees access to more of important data and documents, as they can be displayed simultaneously. Be it viewing two documents at once or watching important media in separate windows, large screen displays make it just an easy-peasy solution, thereby making it easy for you to set up your workstation at maximum productivity. Especially, if data sets and spreadsheets are your area of expertise, enabling your employees to get numerous streams of information visible at a time, you can actually make room for greater profitability.
According to Allied Market Research, the global large screen display market is expected to grow at a considerable CAGR from 2018–2025. Increase in demand for bright and energy-saving display panels, rise in digitalization and drop in demand for traditional billboards propel the growth of the global large screen display market. On the other hand, disposition of widescreen alternatives including screenless displays and projectors is expected to restrain the growth to come extent. However, evolving display technology like quantum dots & Micro LED and surge in preference of electronic giants towards large-screen displays have almost modulated the factors and paved the way for a number of opportunities for the key players in the industry.
To conclude, we can state that the large screen display market is thriving quite rapidly and in the coming years, it's going to flourish yet more.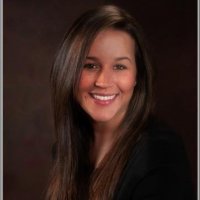 Jessica Hamelburg
PR & Marketing Professional at EquipNet, Inc.
Jessica Hamelburg is a content marketing coordinator and social media manager for a global industrial asset management company, EquipNet, Inc. Jessica holds a Bachelor's Degree in Communications and Public Relations from Suffolk University and offers many years of experience in various forms of writing. Some of her favorite hobbies include exploring new music, creative writing and spending time with her dogs.
PREVIOUS POST
"What's in STORE for Real Time Locating Systems?"
NEXT POST
Launch of Novel Sensors Offers New Ways of Biometric Authentication

Related Post