Launch Of New Seed Treatments To Offer Fighting Chance Against Diseases And Insects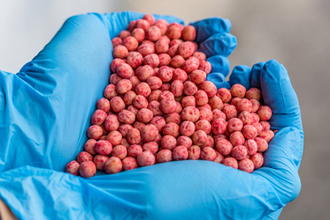 28 Oct
2020
Seed treatment holds a crucial role in agriculture as it offers a simplified way of protecting seed and seedlings against a variety of diseases and insects since the plantation. It is effective against chinch-bug, Hessian fly, and flea-beetle. The treatment is cost-effective and involves fewer laborers compared to conventional spraying. Thus, the demand for seed treatment has increased drastically over the last few years. According to Allied Market Research, the global seed treatment market is expected to reach $9.3 billion by 2026, registering a CAGR of 8.1% from 2019 to 2026.
Pros and cons of seed treatment
However, there are several pros and cons to using seed treatment. Deciding whether to use seed treatment can be a challenge. Several treatments are effective against multiple problems and it is overwhelming to choose one from many different products for your crops. Thus, knowing facts about various seed treatments could make it easier to make a decision for your crops.
Over the last couple of years, the use of seed treatment has become quite popular in commercial agriculture due to its convenient method to fight early-season diseases and insects. The low-use-rate chemistries have gained the attention of farmers who aim to avoid excessive use of chemicals on their crops. Some seed treatments help enhance yield and quality and offer a solid return on investment.
However, seed treatment is not the ultimate solution to every problem. The use of a seed treatment targeted at a wrong problem would cost a colossal amount of money without any result. On the contrary, some seed treatment is effective but costs more than the overall profit. In the worst-case scenario, farmers use seed treatment but end up having a seed that is more deficient than the original. Thus, it is important to know which seed treatment to use against a particular problem and have an estimate to know whether the treatment would be profitable or not.
Launch of new seed treatments
Continued advancements and the launch of new seed treatments by major market players in seed treatment have offered retailers and farmers a variety of options to protect crops against various diseases and insects. For instance, BASF, a German chemical company, recently launched three new seed treatments including Poncho XC seed treatment, Vault IP Plus seed treatment, and Relenya seed treatment. All three seed treatments are commercially available through local retailers for use in 2021's soybean growing season.
The company's improved soybean seed treatment portfolio providers a strong start to farmer's growing seasons. In addition, BASF has offered premium protection from early-season diseases and insects and nitrogen fixation to help increase seed investment.
To get maximized yield protection, soybean crops need a significant amount of nitrogen, and around 60% of it comes from rhizobia bacteria. Inoculating the Vault IP Plus seed treatment offered by BASF with active rhizobia to maximize the nodulation process decreases the risk of plants having nitrogen and improves their overall growth. All three seed treatments offer complete early-season protection for soybean farming against various diseases and insects while improving the performance of seeds.
On the other hand, Vibrance Duo, the SDHI-based fungicide seed treatment recently gained UK approval for the spring wheat crops. This approval adds another seed treatment to be used in the coming season. As spring wheat plantation has been challenging with the environmental conditions, the addition of this new seed treatment is expected to offer new opportunities for farmers.
Independent universities and researchers have proved that seed treatment with sedaxane, the SDHI active ingredient in Vibrance Duo can produce plants with higher root and shoot mass, even in absence of any disease. This is particularly important in spring cereals with the short growing season. Such new launches and approval of seed treatments are expected to offer new opportunities for farmers by offering a fighting chance to seed against early-season challenges and get a healthy yield.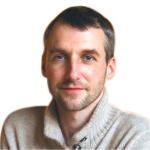 Alex Hillsberg
Chief editor of review team at FinancesOnline
Chief editor of review team at FinancesOnline Alex Hillsberg is an expert in the area of B2B and SaaS related products. He has worked for several B2B startups in the past and gathered a lot of first hand knowledge about the industry during that time.
PREVIOUS POST
Bio Succinic Acid: Unleasing Growth for Future
NEXT POST
Use of High Purity Alumina Has Highly Increased in Several Domains
Avenue: Entire Library membership of Allied Market Research Reports at your disposal
Avenue is an innovative subscription-based online report database.
Avail an online access to the entire library of syndicated reports on more than 2,000 niche industries and company profiles on more than 12,000 firms across 11 domains.
A cost-effective model tailored for entrepreneurs, investors, and students & researchers at universities.
Request customizations, suggest new reports, and avail analyst support as per your requirements.
Get an access to the library of reports at any time from any device and anywhere.
Related Post