Medical Imaging Informatics Staring at a Bright Future Owing to New Technology and Innovations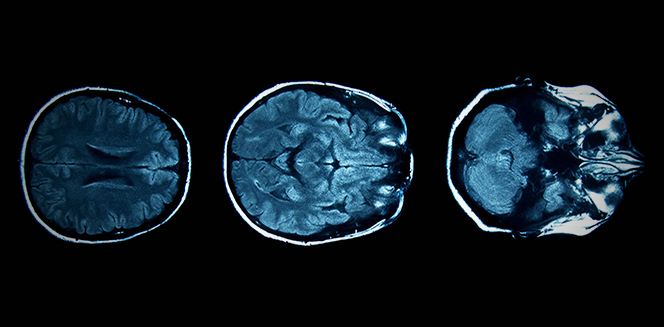 15 Nov
2016
In any industrial sector in the modern generation, integration of technology with existing conventional practices or operations is extremely important. Technology advancements in recent years has helped various industries such as manufacturing, IT, automobile, defense, aerospace, and electronics to achieve greater profits. The healthcare industry is no exception and embraced technology with open arms. Medical Imaging Informatics has gained importance in the medical field owing to accurate data and information that can be drawn by using the technology. And as technology progresses, medical imaging has also grown making it more efficient and reliable. A market research report was recently published by Allied Market Research that covers the important aspects of the medical imaging informatics market, and offers valuable insights such as market share, size, and growth.
Next generation imaging technology at University of Cambridge

Medical imaging informatics has made commendable progress in a short span of time. In the last ten to fifteen years, medical science and technology has made a commendable progress and taken giant strides forward. Initially, imaging informatics technology offered insights to doctors and scientists. Insights related to basic organs helped experts to map the functionalities of the same. However, there was scope for improvement and this was addressed by the University of Cambridge.
University of Cambridge installed a new next generation imaging technology that will offer researchers a clear view of the human body especially the infinite interconnections within the human brain and tumors. The newly installed technology will provide the doctors and researchers a clear idea about the growth of tumors and how it responds to treatment which could potentially make way for the growth and development of personalized treatments for individual patients. The Medical Research Council (MRC), Welcome Trust and Cancer Research UK have funded the entire project. The three Innovative Scanners namely, Siemens 7T Terra Magnetic Resonance Imaging (MRI) scanner, GE Healthcare PET/MR scanner and GE Healthcare hyper polarizer are the main attraction at the Wolfson Brain Imaging Centre of University of Cambridge.
Professor Ed Bullmore, throws light on the advantages of the scanners. According to him, by bringing the scanners together, research expertise in Cambridge and implementing new big data insights, it will enable the researchers to analyze the brain like never before and could open new avenues as far as brain mapping is concerned. This could revolutionize the way doctors understand the brain and how mental health disorders and dementias are triggered. He further explains that the new scanners can potentially open new areas to explore in neuroscience, mental health research, and cancer medicine.
Radiology and medical imaging

At a recent conference in Ney York City, several medical imaging informatics leaders came together to discuss the challenges that the industry faces and the need for innovation in medical imaging. The agenda of the conference was need for innovations in imaging and several leading radiologists and imaging experts shared their perspective as far as the future of medical imaging informatics is concerned. They also discussed the role of imaging in the transition to value-based care and population health initiatives. The need to make innovations in radiology is fueled by several industry forces namely, care delivery transformation, image consumerism, and overall growth outlook for the radiology field.
Lea Halim, senior consultant, The Advisory Board's Research and Insights division, discussed the industry and economic trends that affect the growth of imaging. He explained that the image services market is saturated owing to rapid expansion in the provider landscape that has absorbed the market share. Further Halim adds that experts in the field of imaging need to shift their focus and make investments in the expansion of screening exam services as it offers an opportunity for imaging involvement in value-based payment and care delivery. The demand for screening exam services is on the rise due to the ageing population with special importance on population health initiatives. Halim further states that diagnostic imaging is one of the fastest growing areas in which there is an opportunity for cost savings.
Robust imaging and solution-set

In November 2016, Vital Images, Inc. (Vital), Minneapolis-based company that deals with medical imaging and informatics announced the acquisition of Karos Health, a global medical informatics organization. The move will enable both the companies to meet the demands of customers and OEM partner's sturdy imaging and informatics solution-set. The integration of technologies of both the companies will offer customer-centric, platform that will enable systems in the hospitals to deal with a wide range of enterprise imaging challenges without the need of large-scale PACS replacement of the current systems. The approach taken by both the aforementioned companies helps hospital systems to step up diagnostic imaging and deliver enterprise-wide imaging information to EMR. This will improve and help both, the patients and the business.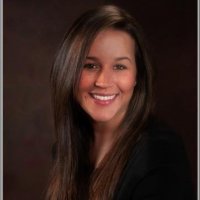 Jessica Hamelburg
PR & Marketing Professional at EquipNet, Inc.
Jessica Hamelburg is a content marketing coordinator and social media manager for a global industrial asset management company, EquipNet, Inc. Jessica holds a Bachelor's Degree in Communications and Public Relations from Suffolk University and offers many years of experience in various forms of writing. Some of her favorite hobbies include exploring new music, creative writing and spending time with her dogs.
PREVIOUS POST
Developments in Biomarkers Market Answer Diagnosis Concerns
NEXT POST
Cell-Based and Recombinant Vaccines Govern the Future of Vaccine Market

Related Post