Medical Robots- Accuracy at its Best!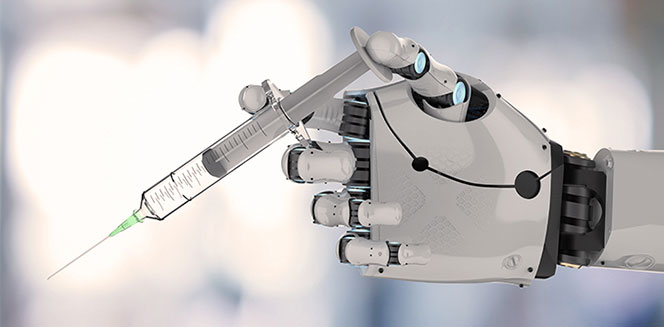 26 Feb
2019
The high-end advancement in medical technology has made its way to a number of wonders and medical robot is one of these marvelous inventions!
Robotic surgery is a kind of minimally invasive operation in which the surgeon is assisted by a computer-controlled robot. Along with providing the surgeons with a high level of dexterity, this bliss of technology permits them to operate in minuscule spaces inside human bodies that would otherwise demand an open surgery. The fact that robotic surgery creates smaller incisions reduces the usual post-surgery hazards like pain and scarring. While it makes the patient spend less time in the hospital, it also paves the way for quicker recovery times. Again, it's not about the patients only. Offering great flexibility, control and precision to the surgeons, this advanced medical tech allows them to accomplish complex surgical procedures that might have been impossible without this special aid.
However, the term 'medical robot' is no more restricted to surgical process only. The field of therapeutic robot devices is also expanding to a significant extent.
Telepresence- These robots are used for examining patients in remote locations in the body. The key features of them takes in high-end navigation controls within the ER and erudite cameras for physical examination.
Rehabilitation robot- For patients with disabilities, these robots have come out to be nothing but saviors! There are special programs that would acclimatize the robots to the condition of each patient as they recuperate from ailments like spinal cord injuries, traumatic brain, strokes etc. The VR-enabled rehabilitation robots are pretty perfect at their jobs!
Medical transportation robot- These robots are used to supply medicines and meals to patients on time. Accounting for a nurse-like creature, these advanced automation technology also plays an important role in optimizing communication among doctors, staffs and patients. Some of the robots are equipped with self-navigators as well.
Sanitation and disinfection robot- With the rise in antibiotic- resistant microbes and the outbreak of several lethal infections, sanitation and disinfection robots have got a major role to play. Primarily, hydrogen peroxide and UV light were the only two means used for this purpose and the process was quite time-taking too. On the contrary, these robots can kill germs and viruses just in a jiffy!
Robotic prescription dispensing system- Speed and accuracy are considered as the two biggest advantages associated with robots. And, when it comes to pharmacies, these two features are really important. Automated dispensing systems have come across a huge transformation and at this point, robots can now handle highly viscous materials with much precision than before.
With such progress on board, we can now expect medical science to provide us with more amazements in the years to come. The surgical robotics market is also expanding at a rapid pace and is anticipated to mount up yet more. The high demand for using robots in minimally invasive surgeries has spurred the growth of this market.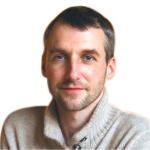 Alex Hillsberg
Chief editor of review team at FinancesOnline
Chief editor of review team at FinancesOnline Alex Hillsberg is an expert in the area of B2B and SaaS related products. He has worked for several B2B startups in the past and gathered a lot of first hand knowledge about the industry during that time.
PREVIOUS POST
Developments in Biomarkers Market Answer Diagnosis Concerns
NEXT POST
Behavioral Biometrics: New Developments Paving Way for Growth
Avenue: Entire Library membership of Allied Market Research Reports at your disposal
Avenue is an innovative subscription-based online report database.
Avail an online access to the entire library of syndicated reports on more than 2,000 niche industries and company profiles on more than 12,000 firms across 11 domains.
A cost-effective model tailored for entrepreneurs, investors, and students & researchers at universities.
Request customizations, suggest new reports, and avail analyst support as per your requirements.
Get an access to the library of reports at any time from any device and anywhere.
Related Post