Membrane Microfiltration to Offer Ultra-Clear Water for Industrial Processes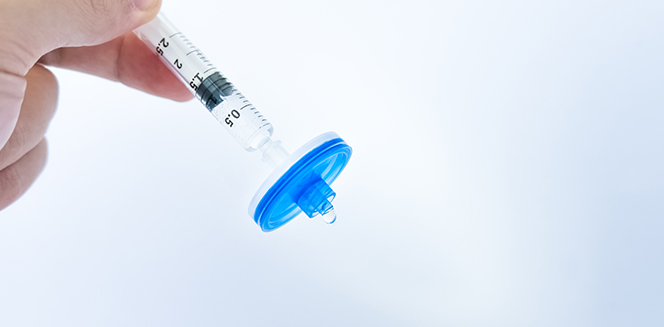 31 May
2019
About 71 percent of the Earth's surface is water-covered, and the oceans hold about 96.5 percent of the total Earth's water. But about 844 million people lack access to drinking water, which accounts to more than one in every 10 people on the planet. In order to make drinking water available to those people, many new technologies have been developed. One of the technologies helping in making water more accessible to masses is the membrane microfiltration technique. This technique is used for physical separation process which efficiently separates unwanted particles with a diameter greater than 0.1 μm from the liquid. This technique is highly used for sterilization of liquids and elimination contamination. Industries such as pharmaceuticals, food, and beverages depend on microfiltration to get unadulterated liquids.
In the process of microfiltration, the contaminated liquid is made to pass through a semipermeable membrane. This membrane removes solids that exceed the diameter of membrane's pores and yield purified liquid. The purity of the liquid depends on the contaminants present in it and the size of the membrane's pore. The microfiltration process is generally carried out for treating industrial process streams prior to further purification and separating different streams for potable water generation. The waste is treated to meet effluent regulations and separated from the stream by performing other applicable processes. The membrane filtration can be configured as per the needs of the process.  
Basic filtration can be achieved by numerous methods and materials such as making the stream flow through clay, sand, sedimentations, or even filter presses. This membrane is made semipermeable so that it would let the liquid through, retaining the solid and unwanted particles. Generally, finer particles having diameter less than 2 μm can be easily filtered out from the main stream. Membrane filtration can eliminate various particulates, viruses, bacteria, certain dyes, and organic material. This improves taste, color, and odor of the liquid and ensures usage in various processes including separation, concentration, and purification.
The membrane microfiltration process is preferred over the old conventional methods. This process prohibits the adulteration of reverse osmosis (RO) process train. Microfilter technologies offer an integral part of pretreating makeup water, which helps in applications such as steam generation in power industry that which requires ultrapure process water. This technology is cost efficient and eliminates steps such as sand filtration and clarification. In some process waters, lime softening is required and thus clarification becomes necessary, but in general, these membrane filtration systems help in keeping process RO membrane clean and efficient. It eliminates the need of chemicals such as flocculants and coagulants.
In general, microfiltration features larger pore-sized membrane that allows multivalent & monovalent ions and water to pass through its barrier without any resistance. It blocks suspended liquids and certain bacteria. This process is used for refining petroleum, treating waste water, treating water for potability, separating oil and water emulsions, sterilizing pharmaceuticals and beverages without changing the flavor, and processing dairy products while retaining its proteins. It can also be used for harvesting cells from fermentation broth and treating water for RO. 
One type of microfiltration consists of spiral wound microfiltration membranes. This membrane allows cross-flow type of microfiltration. In this type, the feed water is pumped at a relatively high flow, at a pressure of 10–50 psi along the membrane surface. During this process, small amount of water (5–10%) goes through the membrane. The remaining water is streamlined to the next membrane element or is recycled back. Furthermore, the system is drained off with a small amount of concentrate. The surface of the microfiltration membrane is prevented from fouling by using the cross-flow process. Polysulfone and Polyvinylidine Fluoride are some of the common materials used as membrane for microfiltration. Membranes made from these materials can be easily obtained from Applied Membranes, Inc.
AMTA is the only organization that emphasizes on membrane processes such as nanofiltration (NF), membrane bioreactors (MBR), ultrafiltration (UF), reverse osmosis (RO), electrodialysis reversal desalination (EDR), and microfiltration (MF). A wide range of proprietary fact sheets and a complete digital library of posters, presentation, and papers on all topics which are related to membrane system, membrane treatment, and compliance and regulatory topics are available on the website of AMTA.
Many corporate organizations are investing in the market of membrane microfiltration in order to cope up with the shortage of clean water. After exhaustive research, Allied Market Research has estimated that, membrane microfiltration market will grow up to $12.8 billion by 2022, supported by a CAGR of 9.6% during the forecast period, 2014–2022. The key drivers of this market are water scarcity and the requirement for quality water in the world. Industries such as biopharmaceuticals, food, and beverages heavily rely on these technologies to advance.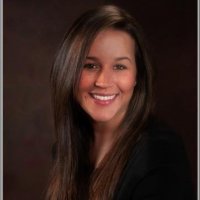 Jessica Hamelburg
PR & Marketing Professional at EquipNet, Inc.
Jessica Hamelburg is a content marketing coordinator and social media manager for a global industrial asset management company, EquipNet, Inc. Jessica holds a Bachelor's Degree in Communications and Public Relations from Suffolk University and offers many years of experience in various forms of writing. Some of her favorite hobbies include exploring new music, creative writing and spending time with her dogs.
PREVIOUS POST
Developments in Biomarkers Market Answer Diagnosis Concerns
NEXT POST
Intravenous Ibuprofen Therapy Far Better Than Oral Therapy: Study Confirms
Related Post