Nanomaterials Manufacturers Prioritize Workforce Safety and Product Durability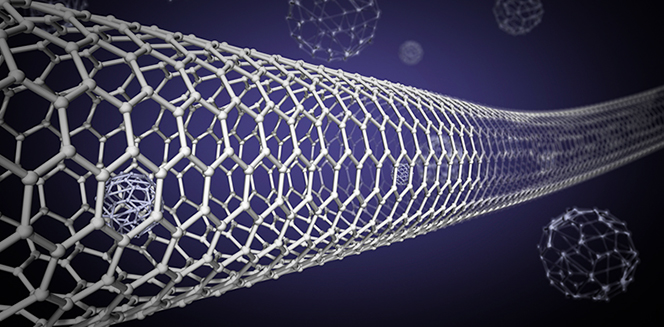 10 Nov
2016
Nanomaterial market is thriving in the current market scenario owing to the heavy demand from different industrial sectors such as paints & coatings, adhesives & sealants, healthcare, energy, consumer goods, and personal care items. Nanoparticles are used to manufacture most of the consumer grade goods. They possess the potential to enhance the quality of life and to develop novel characteristics. There have been instances in which nanomaterials have violated the environment and safety regulations, raising concerns over their use. The physical and chemical properties of nanomaterials are different from bulky materials; hence, they call for specialized risk assessment. This will cater to health risks to workers and consumers, and the potential risks to the environment. A report was recently published by Allied Market Research that provides valuable data related to the Nanomaterials Market such as market share, size, and growth. With advancement in material science and technology in modern times, the nanotechnology industry has also progressed and made improvements and innovations. Research and development activities are in full swing to discover new materials that can be utilized in a wide range of applications.
Conferences highlighting current nanomaterial technology and trends

The International Academy of Energy, Minerals & Materials revealed that it will host the ICANM2017: International Conference on Advanced and Nano Materials from 7th to 9th August 2017. This event will provide a massive platform to promote information exchange between scientists, technologists, engineers, entrepreneurs, and other exhibitors that are active in the field of material science, especially in advanced and nanomaterials. The aim of the conference is to analyze and probe into the latest trends and developments in the nanomaterials market. The conference is an excellent opportunity for industry experts to come together and explore the different possibilities of nanomaterial applications.
A joint conference on nanomaterial safety will be hosted by five EU-funded projects, namely, Nanosolutions, Guidenano, Sun, Namomile, and Enanomapper in February 2017. The conference will present the results of these projects and discuss their impacts in the field of nano safety. The future of research programs and new strategies will also be a part of the discussion. A stakeholder workshop at the conference will offer market players a platform for discussion with the stakeholders, which could potentially open doors for future projects.
2016 Sustainable Nanotechnology Organization (SNO) conference will be held in November 2016. The main focus of the conference will be on applications, effects & significance, analytical methods, and the lifecycle aspects of nanomaterials within specific nanotechnology systems. The goal is to identify the pockets in which nanomaterial and nanotechnology can enhance the sustainability of each system by integrating knowledge between applications and implications inside each system. The conference program will cover air/waste systems, industry/manufacturing, solid waste, environmental/biological systems, health/medical systems, and urban systems. SNO will also assist the industrial participants to form partnerships, mergers, or collaborations with academic participants. Furthermore, it will highlight the technological trend in the nanomaterial market and discuss the future of the technology in detail.
Advancing nanotechnology and product maintenance challenges

Owing to the unique properties of nanomaterials, they have found applications in several industrial sectors. It can also bring up safety risks which lead to challenges concerning to the maintenance of certain products. Linda Dell, senior manager, Ramnoll Environ Inc., shared her thoughts on nanomaterials and spoke about how the properties of nanomaterials are unique and a risk assessment through the lifecycle must be considered. The different environmental pathways can trigger a change in the lifecycle of nanomaterials. Ms. Dell further stresses that methods and tools are required to accurately monitor and track different types of exposures to manage the environment, health, and safety (EHS) risks associated with nanomaterials.
Different agencies in the United States, namely, National Institute for Occupational Safety and Health, National Institute of Environmental Health Sciences (NIEHS), and Consumer Product Safety Commission (CPSC) strive hard to guide the masses and raise awareness related to product stewardship. A sector-specific guidance is being drafted to assist small business owners to design nanotechnology safety programs for the workforce. The U.S. and EU are supporting the development of nanotechnology. A workshop organized by National Nanomaterial Initiative and European Commission–'Bridging NanoEHS Research Efforts'—will enable European and American scientists to exchange information on research and find ways to take science to the next level.
Trends and growth opportunities in the nanomaterial market

The demand for high strength and durable structural material is high as product durability is important in the current competitive landscape. Development in new applications and product designing have also contributed to the growth of the nanomaterial market. The cost of nanomaterials has declined over the last few years owing to advancements in technology, which has fueled the demand for nanomaterials in different industrial sectors. Government support for various research and development programs has played an important role in the progress of nanotechnology. Different manufacturers in the nanomaterial market have identified the need to collaborate, merge, or acquire other companies in the market to expand their operations and strengthen their foothold in the industry. Product reliability and workforce safety are two factors that have gained importance in the last decade. Several conferences and events related to nanomaterials and technology open new avenues for the industrialists and the stakeholders. The scope of the nanomaterial technology is huge, and the nanomaterial market is expected to witness significant grow in the next decade.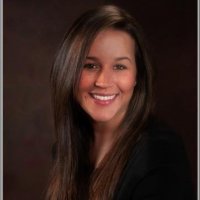 Jessica Hamelburg
PR & Marketing Professional at EquipNet, Inc.
Jessica Hamelburg is a content marketing coordinator and social media manager for a global industrial asset management company, EquipNet, Inc. Jessica holds a Bachelor's Degree in Communications and Public Relations from Suffolk University and offers many years of experience in various forms of writing. Some of her favorite hobbies include exploring new music, creative writing and spending time with her dogs.
PREVIOUS POST
Bio Succinic Acid: Unleasing Growth for Future
NEXT POST
Oilfield Chemicals Market Shows the Robust Growth in Upcoming Years

Related Post