Novel products to be launched, a new era of surgical robotic systems rises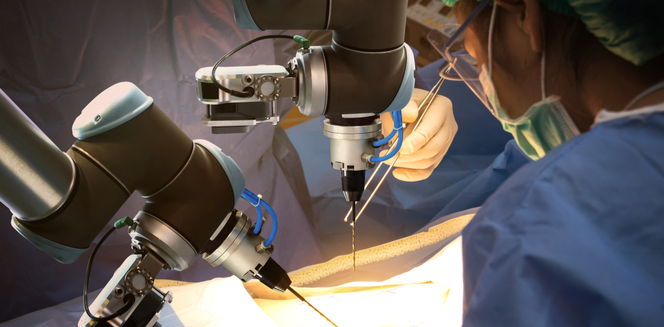 18 Nov
2020
Technology has been advanced enormously over the past two decades and the healthcare sector has been reaping a lot of benefits of technology in treatment, diagnosis, and decision-making. One of the major developments in technology is the launch of surgical robotic systems. Novel products have been making their way across different hospitals in the world to simplify workflows in operating rooms. Moreover, they can be utilized for optimizing instrument and tool positions while performing surgery. A U.S.-based company launched a handheld system that offers ease in navigation.
These technologically-advanced products insert tools and instruments at a precise angle and perform necessary functions to gain the best possible outcomes. A French hospital acquired a system that would help in carrying out urological and gynecological surgeries. The installation of these robotic systems would increase in the coming years to carry out surgeries with ease and precision. According to the report published by Allied Market Research, the global surgical robotic systems market is estimated to reach $15.01 billion by 2027. With design engineers taking a lot of efforts into designing intricate products and offer excellent accessibility and functioning to surgeons, some new products are ready to break the grounds.
The launch of new robotic systems that would help surgeons and healthcare professional in conducting surgeries with precision and efficiency is among the recent trends across the world. OrthAlign, Inc., a U.S.-based medical device and technology company, stated the cases of utilizing LANTERN Surgical Assistant. A compact navigation system is equipped with the flagship technology and includes features and application expansion platform. The system utilizes micro-electromechanical sensors including accelerometers and gyroscopes for determining patient anatomy and carrying out instrumentation for implant placement with precision.
Dr. Michael Ast, a trained orthopedic surgeon at the Hospital for Special Surgery in New York, the U.S. carried out he cases. He stated that the technology of LATERN is the next-generation technology for orthopedic navigation. It is an easy-to-use and compact navigation technology system that offers precise clinical outcomes and can be a game changer for operating rooms. The handheld system does not need an upfront cost or imaging. Moreover, it lowers case costs by eliminating the need for trays and single disposable units. Its data collection and network connectivity capabilities would enable surgeons to gain insights in real-time and make rapid decisions.  
Riding on the trend of launching new systems and installing them at hospitals, CMR Surgical (CMR) launched the Versius Surgical Robotic System. The company installed the system at Argenteuil Hospital in Paris, France. This robotic system is useful for carrying out minimal access surgery (MAS) that includes urological and gynecological surgeries. Commenting on the installation of the Versius, Dr. Hubert Oro, the Urologist at Argenteuil Hospital, said the system is equipped with a ground-breaking technology that provides versatility and freedom along with precision that surgeons need while performing MAS.  With the help of a single robotic arm during usual cases and three arms working together during the emergency cases, it is suitable for a lot of complex, lengthy procedures. The installation highlights the value of Versius as one of the leading healthcare systems and the emergence of new era of adaptable and accessible surgical robotics.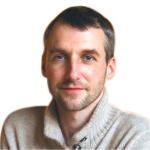 Alex Hillsberg
Chief editor of review team at FinancesOnline
Chief editor of review team at FinancesOnline Alex Hillsberg is an expert in the area of B2B and SaaS related products. He has worked for several B2B startups in the past and gathered a lot of first hand knowledge about the industry during that time.
PREVIOUS POST
Developments in Biomarkers Market Answer Diagnosis Concerns
NEXT POST
Manufacturers to Stockpile Syringes; New Launches to Thrive the Field
Avenue: Entire Library membership of Allied Market Research Reports at your disposal
Avenue is an innovative subscription-based online report database.
Avail an online access to the entire library of syndicated reports on more than 2,000 niche industries and company profiles on more than 12,000 firms across 11 domains.
A cost-effective model tailored for entrepreneurs, investors, and students & researchers at universities.
Request customizations, suggest new reports, and avail analyst support as per your requirements.
Get an access to the library of reports at any time from any device and anywhere.
Related Post