Novel Projects and Advanced Aerospace Materials to Introduce New Magnitudes for Aircrafts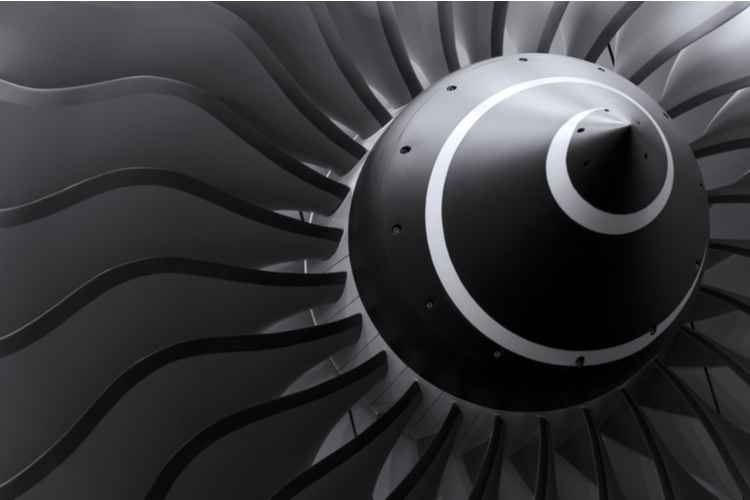 23 Sep
2020
Since 1903, when the Wright Brothers' first powered flight, the aerospace industry has had a desirable record of achievement. With all these years it has revolutionized transportations in various aspects. But accomplishing an accurate operational quality for the production of aircraft still requires to go through a number of challenges.
Unlike other materials, aircraft materials manufacturing is quite different. Aerospace components have a huge number of factors that are required to be accomplished such as loads and temperature resistance, types of materials, and other manufacturing requirements. The manufacturers and providers of aerospace materials, on the other hand, are focusing on developing and utilizing elements that are lightweight and inexpensive.
Earlier aluminum ruled the aerospace manufacturing for around forty years, owing to its consequent nature. For a fact, nearly two-thirds of an aircraft was once made of aluminum. However, further advancements and novel researches have changed the time. And, therefore, jets now consist of even lighter-weight components such as carbon fiber reinforced polymers (CFRPs) and honeycomb materials.
Besides this, the manufacturing and industrial companies are increasingly adopting new technologies such as AI, robotics, and are undergoing a digital transformation as well. In addition, the demand and investment for lightweight products have been increased which has fueled the competition amongst the market players. Furthermore, the market players are also adopting new strategies including innovative product launches, and are participating in new projects and plans. Moreover, a number of activities are frosting the field. Let's get to some of the recent happenings.
The unveiling of innovative products is the latest trend followed by the market players to escalate their services as well as an overall stake in the industry. Recently, Aereos, an aircraft solutions provider has launched the latest solution in-built antimicrobial high-touch parts designed by its interior solutions. The launch aims to provide long-lasting protection against the microbes in the aircraft's interior cabins and restrooms. With this new solution, the company aims to resolve the concern regarding harmful microbes on high-touch surfaces.
Getting introduced to the new norms nowadays, everybody is concerned regarding hygiene maintenance. Consequently, the key market players are also concentrating on manufacturing solutions to meet the demand of the customers. Likewise, an aircraft interior product supplying company, Jamco Corporation, has announced its initiative as Project Blue Sky that aims to develop hygienic and touchless air cabin technologies. The technology can be utilized in lavatories, seats, and cabin dividers. In addition, the company would also provide improved disinfection technologies that can be used throughout the cabin. Moreover, the technology would promote cleanliness along with meeting the demand for this new era.
The rising advancement and activities in the market are leading the progress in the aerospace industry. According to a report published by Allied Market Research, the global aerospace materials market is anticipated to garner $6.51 billion by 2026. The increase in demand for lightweight and fuel-efficient aircraft is the major reason that drives market growth. Furthermore, the surge in air passenger traffic in emerging economies fuels demand growth.
The market is increasingly witnessing the demand for new aircraft, especially in emerging economies. This factor has surged the investments as well as research activities for aerospace materials. Moreover, the strategies adopted by the market players are gradually contributing to market growth. Nevertheless, the further advancements and innovations in the industry to improve fuel economy with efficient and lightweight products would make air traveling a cost-efficient way of transportation, along with offering a number of opportunities to the market players, in the coming period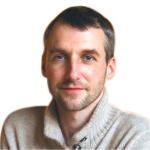 Alex Hillsberg
Chief editor of review team at FinancesOnline
Chief editor of review team at FinancesOnline Alex Hillsberg is an expert in the area of B2B and SaaS related products. He has worked for several B2B startups in the past and gathered a lot of first hand knowledge about the industry during that time.
PREVIOUS POST
Bio Succinic Acid: Unleasing Growth for Future
NEXT POST
Opting for the Right Potting Material is Important Indeed!
Avenue: Entire Library membership of Allied Market Research Reports at your disposal
Avenue is an innovative subscription-based online report database.
Avail an online access to the entire library of syndicated reports on more than 2,000 niche industries and company profiles on more than 12,000 firms across 11 domains.
A cost-effective model tailored for entrepreneurs, investors, and students & researchers at universities.
Request customizations, suggest new reports, and avail analyst support as per your requirements.
Get an access to the library of reports at any time from any device and anywhere.
Related Post