Perspectives Describing the Facets Propelling the Liquid Hydrogen Market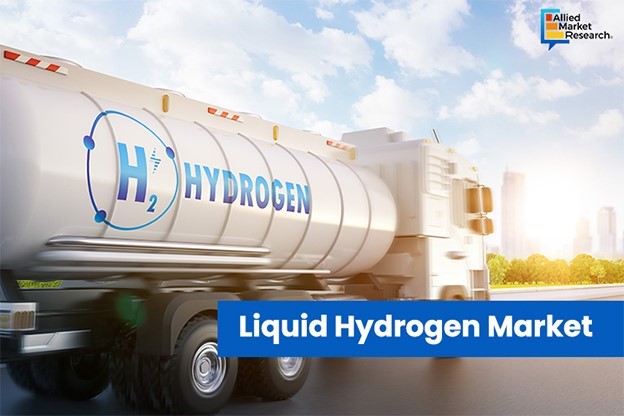 20 Sep
2023
In recent years, liquid hydrogen has been redefining the approach toward energy and transportation. Previously, liquid hydrogen was used as a primary rocket fuel and as a propellent for nuclear-powered rockets and space vehicles. Today, it is used as an efficient fuel for various transportation applications such as fueling trucks, marine, rail, and many more. This blog talks about the various determinants accelerating the growth of the liquid hydrogen market such as new product launches, and smart alliances between the prominent market players. 
Why is liquid hydrogen hailed as the fuel of the future
Liquid hydrogen is formed by cooling hydrogen to an extremely low temperature. It can be produced through processes such as electrolysis by using renewable energy sources. As hydrogen is available in plenty of amounts, liquid hydrogen can be used as a sustainable energy source. Moreover, one of the most promising characteristics of liquid hydrogen is its high energy density, making it an efficient energy carrier. In addition, when combusted in fuel cells, liquid hydrogen only produces water vapor. This makes it a cleaner fuel alternative to conventional fuels.
Factors driving the market
The growing demand for eco-friendly energy sources and the rising focus of governments on reducing carbon footprint have encouraged many industry players to make greater use of liquid hydrogen. For instance, Hyzon Motors Inc., a leading developer of hydrogen fuel cell technology and a supplier of emission-free heavy-duty fuel cell electric vehicles, together with Performance Food Group, Inc. and Chart Industries, Inc., announced the successful launch of Hyzon's first commercial run electric vehicle with liquid hydrogen fuel cell.
In addition, the rising demand for energy-efficient fuel in the aviation industry has further driven the liquid hydrogen market's growth to another level. A notable example is the landing of the first piloted liquid hydrogen flight of H2Fly. According to H2Fly, its twin-fuselage aircraft, namely, "Pipistrel Taurus HY4" has doubled its range after transforming from gaseous hydrogen fuel to liquid. This shows the remarkable energy efficiency of liquid hydrogen. 
As per a new report published by Allied Market Research, the liquid hydrogen market is projected to rise at a CAGR of 5.5% from 2023 to 2032.
New product launches
Owing to the growing concern for storing and handling liquid hydrogen, several market players have started focusing on providing structured storage systems. For instance, FTXT Energy, specializing in the field of hydrogen energy, launched a coherent liquid hydrogen storage system, namely, Jupiter. This tank could store around 80kg of liquid hydrogen that could fuel cell vehicles to run for over 1,000 km (about 621.37 mi). 
Another suitable instance is the launch of the world's first liquid hydrogen booster pump by EBARA CORPORATION. The organization aimed to support a robust hydrogen society by offering a large capacity pump to hold and supply liquid hydrogen fuel. 
Mergers and acquisitions
With top-notch product developments, many strategic mergers and acquisitions between the leading market players have also boosted the competitiveness insights. For example, NASA has awarded Air Products and Chemicals Inc., an American international corporation for its acquisition of Linde Inc., a global multinational chemical company, for supplying approximately 15 million pounds (about 6803880 kg) of liquid hydrogen across the agency for various functionalities.
Moreover, the acquisition of Applied Cryo Technologies, by Plug Power, a leading American-based producer of hydrogen fuel systems, is another important acquisition that indicates prominence on storage and distribution of hydrogen and other cryogenic gases. 
To wrap up, the liquid hydrogen market is witnessing significant growth due to the growing emergence of space missions by renowned space and research organizations across the globe. Additionally, the ongoing research and development activities for offering more efficient, safe, and economical liquid hydrogen-producing equipment and methodologies are further fueling the market's growth.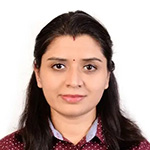 Rosy Behera
Author's Bio- Rosy Behera holds a bachelor's degree in Electrical and Electronics Engineering and now she is a content writer by profession. She loves to portray her thoughts and ideas with a nice command of words. Grabbing an audience with her creative write-ups is one of her biggest assets so far. Apart from writing, she is a certified "Odisi" dancer and has done Gardharva in Drawing, Painting, and Arts. She always explores new things through travel and is a big foodie.
PREVIOUS POST
Bio Succinic Acid: Unleasing Growth for Future
NEXT POST
Understanding the Growing Shift Towards Sustainable Liquid Packaging Cartons and its Market Drivers
Avenue: Entire Library membership of Allied Market Research Reports at your disposal
Avenue is an innovative subscription-based online report database.
Avail an online access to the entire library of syndicated reports on more than 2,000 niche industries and company profiles on more than 12,000 firms across 11 domains.
A cost-effective model tailored for entrepreneurs, investors, and students & researchers at universities.
Request customizations, suggest new reports, and avail analyst support as per your requirements.
Get an access to the library of reports at any time from any device and anywhere.
Related Post