Research & Development Activities in Smart Cards to Open Up New Possibilities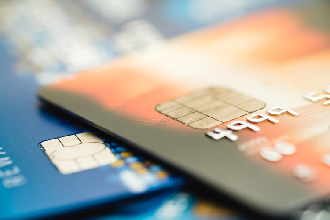 19 Jul
2021
The application scope of smart card has been widening. There seem no bounds as market players have been conducting research and development activities to find new applications. From increasing the energy capacity of smart cards to development of novel systems, market players have been bringing various solutions. Innovative technologies have been developed that enhance the capabilities of smart cards for various applications such as cryptocurrency, healthcare, and others.
Determining the advanced types of threats that would arise in the next few years, market players have been developing the technologies for cards. The demand for smart cards would increase in the coming years for various applications. According to the report published by Allied Market Research, the global smart card market is expected to reach $15.57 billion by 2027. Following are some the activities taking place across the globe.
Market players have been innovating their offerings and solving various challenges. Drayson Technologies launched the reference designs regarding plug-n-play radio frequency energy harvesting in biometric smart cards. This technology would offer three-fold more power than existing technologies. Freevolt RF, its proprietary system, has been utilized for supplying power to biometric cards for various applications such as healthcare, biometric access control, cryptocurrency, and others. This project, backed by Innovate UK, involved the usage of Freevolt Generation 3 technology for development of reference designs for integrators. The technology lowered down integration time and the amount of work required for various applications.
The output enabled the company to commence development of in-house smart cards equipped with Freevolt technology. In addition, the company was able to develop a high-efficiency RF communications switching mechanism along with an innovative adaptive capacitor-bank-in-card storage element. These developments led to the application of technology for secure access and cryptocurrency.
Along with energy efficiency benefits and improvements in system designs, the technology led the company to find new patent applications. 
The research and development activities continue with new partnership agreements. Toppan joined hands with the cybersecurity company Isara Corporation for development of smart cards for post-quantum public key cryptography and biometric security. Along with partnership, there is a joint research agreement with National Institute of Information and Communications Technology (NICT) from Japan. This agreement would help the companies in testing the smart cards in terms of authentication for accessing the 'Healthcare Long-term INtegrity and Confidentiality protection System' (H-LINCOS).
The H-LINCOS system utilizes the authority matrix consisting of 26 types of parameters for access control. However, healthcare professionals need to insert ID numbers and passwords on system terminals. The introduction of smart cards would expand the scope of the system beyond the terminals.
Providing access control through contactless ID cards and biometrics is a solution provided by Toppan.  These cards can be used for making payments and providing protection against unauthorized access. In addition, they can be used for preventing data theft and spoof attacks. There have been speculations that quantum computers that can decrypt the encrypted keys can become a reality. Both companies developed solutions by keeping those in mind.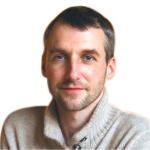 Alex Hillsberg
Chief editor of review team at FinancesOnline
Chief editor of review team at FinancesOnline Alex Hillsberg is an expert in the area of B2B and SaaS related products. He has worked for several B2B startups in the past and gathered a lot of first hand knowledge about the industry during that time.
PREVIOUS POST
"What's in STORE for Real Time Locating Systems?"
NEXT POST
Nanotechnology to Revolutionize the Medical Industry with Advanced innovations
Avenue: Entire Library membership of Allied Market Research Reports at your disposal
Avenue is an innovative subscription-based online report database.
Avail an online access to the entire library of syndicated reports on more than 2,000 niche industries and company profiles on more than 12,000 firms across 11 domains.
A cost-effective model tailored for entrepreneurs, investors, and students & researchers at universities.
Request customizations, suggest new reports, and avail analyst support as per your requirements.
Get an access to the library of reports at any time from any device and anywhere.
Related Post