Role of Supplements to Better Brain Health - Explore
26 Oct
2022
Brain health is becoming a priority for people of all ages. And increasingly, people are taking action to optimize their brain health, with which, the use of supplements that offer vitamins and minerals has increased dramatically. The aging baby-boom generation has a tendency to use supplements for various medical illnesses including mood and cognitive disorders. Omega-3 fatty acids are one of the most common natural supplement and is highly preferred by people around the world.
Moreover, depression is a common mental health condition that affects more than half of the world population or may be more than that as many people with depression don't seek treatment for various reasons. Healthcare experts treat depression with medication and psychotherapy, however, taking certain supplements may help people recover and reduce the chance of relapse to a great extent. It is extremely essential to consult a doctor before trying any supplement in order to ensure that the supplement is safe and appropriate for the patient's needs. Treatment for Alzheimer's depression involves a combination of medicine & supplements, counseling, and gradual reconnection to activities and people that bring happiness.
Furthermore, herbal extracts such as ashwagandha capsules, horny goat weed extract, green coffee bean extract are very helpful in maintaining brain health and reducing stress & anxiety.  Ginkgo biloba is a well-known herb for its benefits to brain health. Gotu kola is used to enhance mental clarity. Sage, a spice known for its pungent scent, improves cognition and aid in the treatment of Alzheimer's depression.
According to a report published by Allied Market Research, the global brain health supplements market size is anticipated to reach $19.7 billion with a considerable CAGR from 2021 to 2030. A significant increase in prevalence of brain diseases such as dementia, Alzheimer, and brain cancer has driven the growth of the market.
Currently, North America is dominating the market with the highest market share. The growth of this region is due to surge in number of geriatric patients, rise in awareness about neural diseases, and advanced healthcare infrastructure in the developed economies like the U.S, Canada, and others. The Asia-Pacific region, at the same time, is projected to witness the fastest growth rate, attributed to factors such as rise in incidence of chronic disease, increase in population, surge in healthcare expenditure of peoples, and availability of herbal plants in the emerging countries like China, India, and others.
In addition, the outbreak of the COVID-19 pandemic led to have a positive impact on the growth of the global brain health supplements market. The pandemic created a lot of stress among the world's population. Also the fact that supplements products boost the immunity and enhance the brain function, people started preferring the consumption of them, thereby boosting the growth of the market. Several other factors such as surge in number of major players producing brain health supplements product and rise in research & development activities in herbal constituents contributed to the growth of the market in more than one way.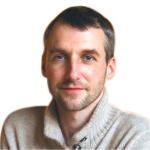 Alex Hillsberg
Chief editor of review team at FinancesOnline
Chief editor of review team at FinancesOnline Alex Hillsberg is an expert in the area of B2B and SaaS related products. He has worked for several B2B startups in the past and gathered a lot of first hand knowledge about the industry during that time.
PREVIOUS POST
Developments in Biomarkers Market Answer Diagnosis Concerns
NEXT POST
Explore the Demand and Importance of the Influenza Vaccine
Avenue: Entire Library membership of Allied Market Research Reports at your disposal
Avenue is an innovative subscription-based online report database.
Avail an online access to the entire library of syndicated reports on more than 2,000 niche industries and company profiles on more than 12,000 firms across 11 domains.
A cost-effective model tailored for entrepreneurs, investors, and students & researchers at universities.
Request customizations, suggest new reports, and avail analyst support as per your requirements.
Get an access to the library of reports at any time from any device and anywhere.
Related Post