Superabsorbent Polymers to Hold Multiple Benefits and Prospects in Various Fields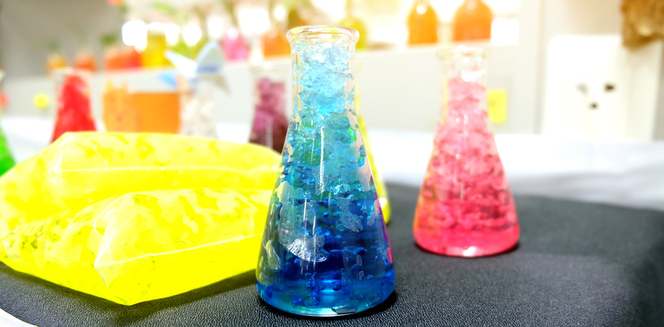 23 Sep
2020
Superabsorbent polymers are materials that swell in water to form a clear gel made up of separate, individual particles. Unlike a sponge, these absorbent polymers retain the absorbed water even under pressure. The unique ability to hold absorbed water, even against pressure, is the primary benefit of using superabsorbent polymers. Which means once absorbed, they do not consequently release it. They are therefore an ideal material for use in products which are designed to contain fluids such as baby diapers/nappies, incontinence products, adult diapers, and feminine hygiene pads and liners. Certain studies says that Superabsorbent polymers can absorb up to 300 times their weight in aqueous fluids.
Owing to the fact, the superabsorbent polymers have witnessed to have widen prospects in various fields such as healthcare, personal care, agriculture and horticulture, and others. Over this, the benefits offered by superabsorbent polymers is another factor responsible for increasing adoption of superabsorbent polymers. These super soakers have come out to be advantageous for a number of reasons. Following are some of the advantages of superabsorbent polymers-
Superabsorbent polymers have enhanced the usability of products such as feminine hygiene pads and liners, and baby diapers, as it keeps the skin dry. The material draws the liquid away from the skin by absorbing and retaining it in the core of the product. This increases the comfort along with increasing the durability of the product.
Wetness is the major cause of skin irritation. The superabsorbent polymers, whereas, helps to protect the skin from irritation by reducing skin wetness and protects the skin against harmful bacteria in case of faeces and other enzymes.
Reduced risks of infections-
Other major factor of superabsorbent polymer is that it reduces leakage. This factor highly prevents the spread of infections. In case of baby diapers, it also reduces the risk of mixing of urine with faecal material, thereby minimizing the contamination of disease causing microorganisms.
Superabsorbent polymers enhances the quality of product along increasing personal hygiene. For instance, the disposable products with superabsorbent materials assist the people suffering from bowel control in maintaining hygiene independently.
Other than the benefits, superabsorbent polymers are the best and the safest option for utilization in absorbent hygiene products, as it has been extensively researched and tested. Utilization of superabsorbent polymers in personal hygiene products offers considerable health hygiene along with advantaging the environment significantly. Moreover, all these factors are highly impacting the growth of the superabsorbent industry.
According to a report published by Allied Market Research, the global superabsorbent polymer market is anticipated to garner $10.8 billion by 2027. The growth in population in countries such as Africa, China, India, and others is the major factor driving the growth of the market. Furthermore, the increase in popularity regarding diaper pants and surge in awareness regarding infant's hygiene have propelled the market growth.
High number of aged population in countries such as Japan, Finland, and Italy has also resulted in increased demand for superabsorbent hygiene products such as adult diapers, thereby contributing to the market growth. The developing economies, and countries with high birth rates are anticipated to fuel the growth furthermore. Nevertheless, the applications offered by superabsorbent polymers are widening in numerous fields, especially in agriculture and healthcare. All these factors are majorly boosting the growth along with frosting the industry and offering a number of prospects to the market players in the near future.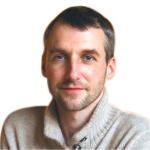 Alex Hillsberg
Chief editor of review team at FinancesOnline
Chief editor of review team at FinancesOnline Alex Hillsberg is an expert in the area of B2B and SaaS related products. He has worked for several B2B startups in the past and gathered a lot of first hand knowledge about the industry during that time.
PREVIOUS POST
Bio Succinic Acid: Unleasing Growth for Future
NEXT POST
Novel Projects and Advanced Aerospace Materials to Introduce New Magnitudes for Aircrafts
Avenue: Entire Library membership of Allied Market Research Reports at your disposal
Avenue is an innovative subscription-based online report database.
Avail an online access to the entire library of syndicated reports on more than 2,000 niche industries and company profiles on more than 12,000 firms across 11 domains.
A cost-effective model tailored for entrepreneurs, investors, and students & researchers at universities.
Request customizations, suggest new reports, and avail analyst support as per your requirements.
Get an access to the library of reports at any time from any device and anywhere.
Related Post