Sustainability and Vegan Lifestyle to Drive Smart Greenhouses to People's Houses
15 Sep
2020
The rise in greenhouse emissions has raised environmental concerns and taking steps to reduce emissions has become one of the major targets for market players. Launching smart greenhouses that enable production of organic vegetables from homes has become the latest trend in the industry. Leading tech giants and startups have stepped up with the launch of innovative concepts by taking sustainability and vegan lifestyle into consideration.
With their designs of greenhouse, users can monitor plant health and produce organic plants. The demand for smart greenhouse would increase in the coming years. According to the report published by Allied Market Research, the global smart greenhouse market is expected to generate $3.23 billion by 2027.
Following are some of the innovative concepts coming in the market. Keeping sustainability and cultivation of organic food in mind, market players have been taking necessary steps. myfood, a startup from France, brought a concept of smart greenhouse that can produce nearly 400 kilograms of organic foods and vegetables in a span of one year.
Cultivators need to employ only few hours of the week. The startup has already distributed nearly 200 smart greenhouses in 14 nations across the world and plans to expand into the North American market. With the combination of permaculture principles and smart technology, myfood aims to monitor plant health along with reducing the carbon footprint across the globe.
The startup aims to reduce the usage of fertilizers and pesticides along with connecting people to nature through its greenhouses. With development of smart greenhouses, it plans to cultivate healthy foods and vegetables around a year. It offers three types of smart greenhouses, 3.5-square-meter City greenhouse, 0.65-square-meter Aerospring Vertical Garden, and 22-square-meter Family greenhouse.
All of these structures are easy to install, equipped with LED lighting, and energy efficient systems to monitor through smartphones. Moreover, these greenhouses can be customized as per the need. To ensure sustainability and limit carbon emissions, the startup aims to contribute to the community through cultivation of organic plants in homes.    
Riding on the trend of contributing toward environment from homes, rather kitchens to be specific, LG Electronics, launched indoor gardening vegetable cultivator. It offers advanced temperature, light, and water control along with all-in-one seed packages and growth-monitoring app.
According to the company, this entire package enables people to grow nutrient-rich and flavored green vegetables from their homes. In the appliance, the technology utilizes flexible modules to mimic the outdoor conditions by equating temperature inside insulated cabinet.
In the cabinet, LEDs have been used to speed up growth. Moreover, air circulation and water management enable seeds to growth rapidly and efficiently. The key role is played by non-circulating water supply technology to prevent growth of algae and unpleasant odor.
Natural herbs and leafy vegetables can grow in the safe, clean, and hygienic environment. The seed package offered by LG contains different types of vegetables including romaine, lettuce, chicory, arugula, and others along with fertilizer and peat moss. The company contributes to this trend owing to the rise in vegan population.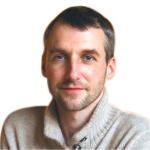 Alex Hillsberg
Chief editor of review team at FinancesOnline
Chief editor of review team at FinancesOnline Alex Hillsberg is an expert in the area of B2B and SaaS related products. He has worked for several B2B startups in the past and gathered a lot of first hand knowledge about the industry during that time.
PREVIOUS POST
"What's in STORE for Real Time Locating Systems?"
NEXT POST
Wireless Connectivity Technology Boosts Productivity For Businesses: Exploring How?
Avenue: Entire Library membership of Allied Market Research Reports at your disposal
Avenue is an innovative subscription-based online report database.
Avail an online access to the entire library of syndicated reports on more than 2,000 niche industries and company profiles on more than 12,000 firms across 11 domains.
A cost-effective model tailored for entrepreneurs, investors, and students & researchers at universities.
Request customizations, suggest new reports, and avail analyst support as per your requirements.
Get an access to the library of reports at any time from any device and anywhere.
Related Post