The benefits of synthetic ropes may replace the aura of metal-based ropes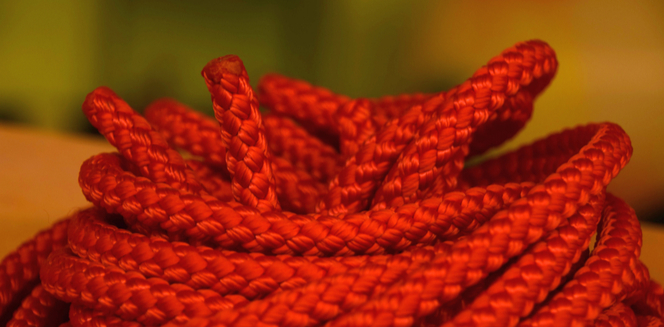 19 Oct
2020
Synthetic ropes are getting highly promoted for their robustness and performance. In the past few years, it has been widely adopted in numerous industry applications owing to its efficiency and safety.
Synthetic ropes are increasingly replacing steel wires, chains, and ropes. These ropes are showing more potential over significant strength compared to steel ropes. On the other hand, synthetic ropes carry properties such as resistance to abrasion, high tensile strength, and superior flexibility which further draws the attention of industrialists thereby increasing the demand and utilization.
Among the most popular areas of its usage, synthetic ropes have been highly implemented in commercial mining and commercial fishing. At the same time, synthetic ropes are associated with multiple benefits over the steel and metal ropes. So, let's get to some of these advantages-
Low weight high safety
Safety is the prime characteristic of synthetic ropes. Compared to steel wires and ropes, these lines don't store energy under load conditions. In addition, they are light in weight which reduces the loss in case of collapse. Other than this, synthetic ropes are more secured in terms of human injuries as there are no wire splinters and blurs. Also, it is easily manageable and thereby decreases the possibilities of body fatigue and strain.
No Bending
Compared to the steel-based wires, there are no certain cases of bending and twisting in synthetic ropes.
Quality of utilization-
Synthetic ropes in numerous aspects are easier to use over a steel or metal-based wire ropes. Despite having less weight, its potential makes it easier to endure vehicle withdrawals. In addition, unlike metal ropes, synthetic ropes do not have meat hooks and sharp burrs which makes it more suitable for the user, thereby increasing its quality of utilization.
Owing to all these advantages, synthetic ropes are widely getting adopted. At the same time, with technological advancements, the industries are trying to completely replace steel and metal-based ropes. Moreover, the demand for synthetic ropes in anticipated to increase significantly in the coming years. According to a report published by Allied Market Research, the global synthetic rope market is anticipated to garner $2.18 billion at 6.3% of CAGR in between 2018 to 2025.
The superior properties of synthetic ropes enhance their capability to handle the superior weight. Though the instability in the prices of raw materials may come out as a challenge. However, the increasing marine and fishing activities are propelling the demand furthermore. At the same time, the upsurge in construction activities in emerging economies and increasing activities in oil and gas sectors supplement the demand growth for synthetic ropes. Additionally, the growing awareness regarding sports and the increasing population for the gymnasium is another major factor contributing to the market growth. Moreover, the advancements in the manufacturing of synthetic ropes are anticipated to bring a number of opportunities for the industry players. Nevertheless, all these aspects are projected to stimulate the prospects for the industry players ensuring the market to grow exponentially in the near future.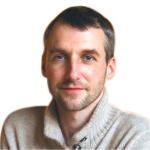 Alex Hillsberg
Chief editor of review team at FinancesOnline
Chief editor of review team at FinancesOnline Alex Hillsberg is an expert in the area of B2B and SaaS related products. He has worked for several B2B startups in the past and gathered a lot of first hand knowledge about the industry during that time.
PREVIOUS POST
Bio Succinic Acid: Unleasing Growth for Future
NEXT POST
Application of Salicylic Acid Has Skyrocketed- Explore the Reasons
Avenue: Entire Library membership of Allied Market Research Reports at your disposal
Avenue is an innovative subscription-based online report database.
Avail an online access to the entire library of syndicated reports on more than 2,000 niche industries and company profiles on more than 12,000 firms across 11 domains.
A cost-effective model tailored for entrepreneurs, investors, and students & researchers at universities.
Request customizations, suggest new reports, and avail analyst support as per your requirements.
Get an access to the library of reports at any time from any device and anywhere.
Related Post