Toys to Still be the Old-School Mantra for Development and Growth of the Children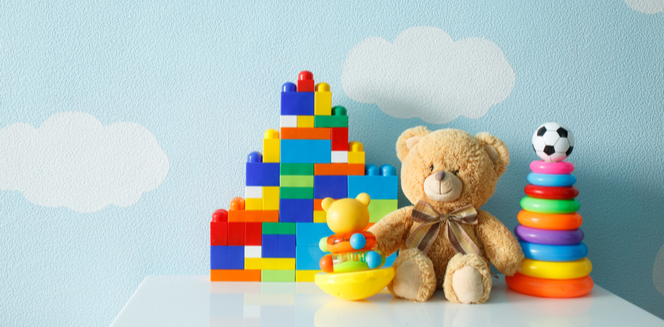 11 Jan
2021
Undeniably, most of the ways of playing have been changed in the present time. As today's and the upcoming generation is more attracted to technology and digital resources. However, toys still act as an important part of the life of today's kids.
For a fact, the focus towards toys has been increased among the parents, in the past few years. Though digital resources are way more entertaining, they are also associated with numerous disadvantages and health hazards. Children learn by playing and toys allow them to learn and develop a way of understanding in different manners. Toys guide children for achieving better memory and grow emotions towards other things.
Other than this, the availability of a variety of toys further expands the opportunities for children to learn things simply yet in entertaining ways. With the advent of the digital era, the importance of fitness has increased significantly. And toys let the children be active both physically as well as mentally. Moreover, toys have major importance in the growth and development of the child. In addition, other than this, there are numerous reasons why one should opt for toys for their children.
Development of Motor Skills-
Toys offer one of the best ways to engage children in physical activity. In addition, it also encourages exercising the fine and unrefined motor skills in the children. However, this completely depends on the kind of toy. For instance, toy cars and cycles aids to augment physiognomy in children and reinforces their arms and legs. Similarly, children use their sense of sight and touch while playing with dolls. Moreover, toys such as puzzles and match-making help the children understand different colors and shapes thereby aiding them in finding direction and balance along with being physically active.
Development of Emotions-
Along with physical activeness, toys also play an important role in developing emotions. Children depict the elder's behavior towards others. And, this way is followed later on while playing with toys. Also, several kids have a habit of keeping dolls and bears together every time while performing any task. This gives an ability to be emotionally connected towards the rest of the things as well.
Intellectual Development-
Toys, especially board games, promote the intellectual development of children by inspiring them to focus and grow memory skills. In addition, educational toys and brain buzzing games improve their ability to resolve problems in a creative way. Moreover, intellectual development in children is important as it allows children to learn the methodology of math and language skills in an amusing way.
The educational based toys are highly getting popular, owing to their ability to offer infotainment. At the same time, the growing awareness regarding the mental and physical health of children is further increasing the demand for toys. In the past few years, it has been noticed that the investment in toys has been increased. A report by Allied Market Research reveals that the global toy market is all set to have mounting growth in the coming years. Nevertheless, the emergence of cafes and game bars and the growing demand for toys from children and young populations would lead the industry to grow exponentially in the approaching time.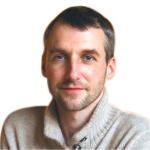 Alex Hillsberg
Chief editor of review team at FinancesOnline
Chief editor of review team at FinancesOnline Alex Hillsberg is an expert in the area of B2B and SaaS related products. He has worked for several B2B startups in the past and gathered a lot of first hand knowledge about the industry during that time.
PREVIOUS POST
Asia-Pacific becoming pillars for the growth of Global Baby Diapers Market
NEXT POST
Choosing the Ideal Fishing Equipment is Important Indeed
Avenue: Entire Library membership of Allied Market Research Reports at your disposal
Avenue is an innovative subscription-based online report database.
Avail an online access to the entire library of syndicated reports on more than 2,000 niche industries and company profiles on more than 12,000 firms across 11 domains.
A cost-effective model tailored for entrepreneurs, investors, and students & researchers at universities.
Request customizations, suggest new reports, and avail analyst support as per your requirements.
Get an access to the library of reports at any time from any device and anywhere.
Related Post