3D Printing: The Future of Construction Industry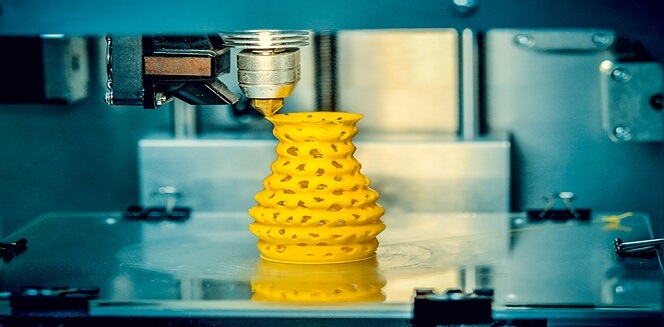 4 Apr
2019
3D printing is defined as a manufacturing process to create various physical objects that are based on digital designs. This is done with the help of additive process .In this process, an object is created by a physical machine that aims to print various layers of material till the completion of the object. 3D printing in construction is also referred to as building printing or contour crafting.
Why 3D printing is used in construction over traditional methods?
Using 3D printing in the construction industry offers various advantages owing to which companies are adopting it over traditional methods.3D printing offers lower labor cost and hence, construction can be done more quickly. In addition, 3D printing in construction produces less to no waste and the various wasted raw materials from printing that include failed prints and concrete waste can be recycled. This in turn aims to reduce the environmental impact. It also helps simplify the construction models and plans. The reason being the shapes and structures desired by engineers as per the requirement of various construction sites can be printed with high precision.
3D printing in construction also aims to streamline client expectation. With the emergence of 3D printing in construction, customers and various construction professionals can communicate more efficiently and clearly. Therefore, unlike the traditional methods, they are not required to have any architectural background. Client's expectation arises from ideas and 3D printing aims to materialize that idea more quickly than the traditional method of using paper and pencil.
3D printing house: a solution to combat housing crisis?
Trend shows that 3D printing in the construction industry aims at reducing the housing crisis as it allows various structures to be created more quickly. As a result, companies are focusing on 3D printed houses to gain traction in the market. Key players operating in the global 3D printing in construction market includes Zhuoda Group, WASP ,Urban3D Company ,Cazza construction Company, Apis Cor, WinSun, Belatchew Arkitekter, DUS Architects, Skanska, Fosters+Partners, Lafarge, Carilliom Plc., Balfour Beatty, and Sika among others.
In September 2018, WASP, based in Italy, unveiled "the infinity 3D printer", a construction system that is mainly used to print various sustainable houses in a village. It is mainly designed to fast-track the development of technological village of Shamballa. This is basically a WASP project that aims to develop various 3D printed environment-friendly houses. They also developed world's largest 3D printers that can build various homes from locally sourced materials by using wind, solar, or hydro power. This in turn enables regions that do not have access to electricity to 3D print eco- friendly structures sourced through local resources.

Urban3D Company was founded to respond to the housing crisis in Brazil. The company is currently in the stage of testing various prototypes and aims to provide various solutions to the Brazilian shantytowns development.

Apis Cor, based in Russia is also adopting 3D printing technology and is the first company to develop a specialized equipment for 3D printing in construction .This equipment aims to print whole buildings on site.
How the 3D printing has become a breakthrough technology in the construction industry?
3D printed technology is also used to explore space. NASA'S 3D-Printed Habitat Challenge aims to examine various technologies that are used to build homes in space such as on Mars or on the Moon.
3D printing techniques also find applications in aerospace, defense, automobile, health, and mechanical among others with specified printing materials as required by various applications along with its implication in the construction industry. Advanced materials that are researched in laboratories are basically combined with edging printing technology and various advanced computer algorithms have made 3D technology very affordable, which in turn is expected to drive the demand for this market during the forecast period.
Companies are also focusing on special robots that are used for 3D printing. For example, Cazza, based in the U.S, built the Cazza X1, concrete house 3D printer that was mainly designed for disaster prone areas. These structures can withstand severe tornados, earthquakes, and others, so that people in vulnerable areas can be provided with immediate housing facilities.
Furniture, non-load-bearing interior partitions, and exhibition structures are created by using C-Fab technology. The inhabitants and owners aim to build various home spaces that inspire their connection with nature. Hence, technological innovations help solve various sustainability issues, thereby providing strength to 3D structures.
Asia Pacific is the prominent region for 3D printing in Construction Industry
3D Printing in construction is mainly driven by need for sustainable, new, smart housing and eco-friendly solutions. The affordability and speed of buildings are other factors driving the Asia-Pacific market. Rise in demand for commercial buildings is also expected to drive the market during the forecast period. Asia-Pacific account for the largest revenue share in the global market. Growth in the Asia-Pacific region is mainly attributed to the increasing usage of 3D printing in China. Rapid industrialization, high population and urbanization followed by growth in concern for environmental pollution and human health is expected to boost the market demand for 3D printing in the construction industry in Asia-Pacific.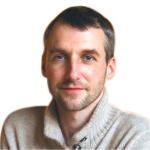 Alex Hillsberg
Chief editor of review team at FinancesOnline
Chief editor of review team at FinancesOnline Alex Hillsberg is an expert in the area of B2B and SaaS related products. He has worked for several B2B startups in the past and gathered a lot of first hand knowledge about the industry during that time.
PREVIOUS POST
"What's in STORE for Real Time Locating Systems?"
NEXT POST
5G Infrastructure - A Robust Tech to Pave in the Market
Related Post