Benefits of Using Mobile Robotics in Logistics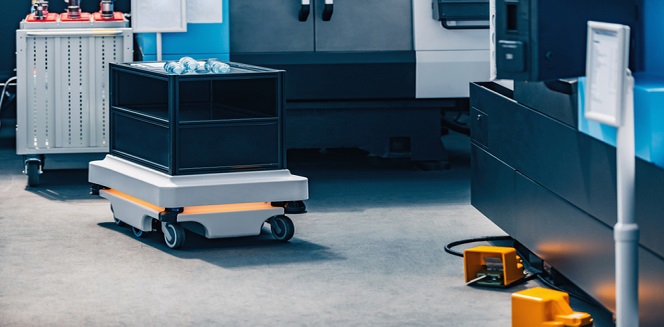 15 May
2019
In the last few years, robotics has paved the way for outstanding leaps in technology and along with the drift, adoption of automation is also growing quite significantly.  Even a few decades ago, the use of robots was only limited to dealing with dangerous and monotonous tasks. However, with high-end technology on board, several innovations have cropped up and today's robots are far more perfect in their movements and the fact that they are controlled by more advanced software allows industries of all types to deploy their own robotic flairs. At the same time, as robots have become far more cost-efficient, proficient, and consistent than ever before, they have started playing a prominent role in escalating the growth of the venture they are deployed for.
Also, to combat rising transportation costs, logistics automation seems to put on a significant stand. Today's top-end features in a transportation management system makes it easy for users across the region to implement policies that bring instant freight savings. And, in order to acquire live carrier rates over the Internet, an up-to-date TMS application is always in demand and this is where a mobile logistics robot peeps in yet again and plays its part to pave the way for advanced logistics support.
At the same time, growing number of logistics companies are integrating robotics technology to bring in the benefits of speed, efficacy and increased profits. It not only helps them stay viable in the market, but also steers them toward fulfilling the demand of the consumers. Especially, with robotic warehousing technology becoming more affordable every year, the demand for advanced robotic solutions has just doubled up over the time. Also, for the optimization of logistics processes, the supply of advanced automation has just created a tipping point that could make way for increasing adoption of robots in logistics functions to support and replace human resources.
According to Allied Market Research, the global mobile logistics robot market is expected to grow at a significant CAGR from 2018-2025. Factors such as increase in need for safety among workers in the workplace and rise in demand from online retailers have fueled the growth of the market. On the other hand, high initial acquisition cost and challenges of working in unproven environments check the growth to some extent. Nevertheless, emergence of industry 4.0 into logistics & warehousing, and growth of mobile logistics reports in emerging economies have almost downplayed the factors and created a number of opportunities in the segment.
To conclude, we can state that the global market of mobile logistics is growing quite profusely and in the next few years to come, it's going to give its competitors a tough competition indeed. As automated machines, mobile logistics robots not only heighten the efficacy of logistics operations, but also serve as an ideal alternative to the customary belt-based transportation system. Laden with high-end tech features like control systems, sensors, software, manipulators and power supply, these robots can perform more credibly, promptly, and effectively.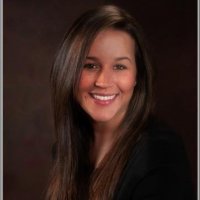 Jessica Hamelburg
PR & Marketing Professional at EquipNet, Inc.
Jessica Hamelburg is a content marketing coordinator and social media manager for a global industrial asset management company, EquipNet, Inc. Jessica holds a Bachelor's Degree in Communications and Public Relations from Suffolk University and offers many years of experience in various forms of writing. Some of her favorite hobbies include exploring new music, creative writing and spending time with her dogs.
PREVIOUS POST
"What's in STORE for Real Time Locating Systems?"
NEXT POST
Airborne LiDAR: Changing the future trends of LiDAR technology industry
Related Post