Biochips On The Verge To Become Instrumental In Drug Development And Cure Chronic Diseases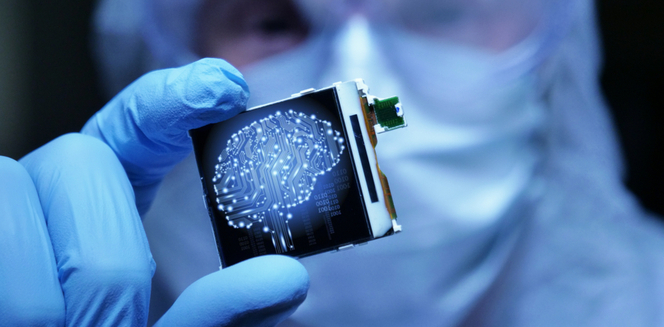 24 Nov
2020
Technological advancements have affected all aspects of our modern lives and the healthcare sector is not an exception. Thanks to the advent of artificial intelligence, cloud computing, telemedicine, and uncountable other novel technologies, patients now get exception care even at home. The invention of biochips is nothing less than a miracle.
The newest invention in molecular biology, biochips are miniaturized laboratories that can perform thousands of biochemical reactions simultaneously. With the use of biochips, doctors can quickly screen a large number of biological analytes for different purposes including disease diagnosis and finding bioterrorism agents. Moreover, a biochip houses chemical recognition sites for sensitive and selective analysis of several parameters. This gives a bigger advantage for clinical applications. Since its invention, biochips have quickly become the most promising technologies in the biomedical field and in the drug development process.
According to Allied Market Research, the global biochips market is expected to reach $21.41 billion by 2025, growing at a CAGR of 11.2% from 2018 to 2025. That's because of increase in incidents of life-threatening disorders, rise in the geriatric population, and increasing demand for personalized medicines. The ongoing Covid-19 pandemic has further increased the demand for biochips. What's more, several research institutes and laboratories have been using biochips to find a vaccine for Covid-19.
For instance, Sengenics, a proteomics company recently announced that it has launched a multi-antigen Covid-19 biochip test. The new test, ImmuSAFE is a lab-based biochip test that uses the company's protein folding technology. The test can determine target epitopes, titers, and Ig class of antibodies produced after and across all stages of Covid-19 infection. Moreover, it enables quantitative assessment of patient response in vaccination trials. The company's patented protein folding technology ensures that viral antigens are accurately folded while preserving all linear and conformational antibody binding sites.
On the other hand, biomedical engineers, electrical engineers, and computer scientists have developed a lab-on-a-chip that could aid study cancer heterogeneity to reduce resistance to cancer therapies. The team combines artificial intelligence, nanoparticle inkjet printing, and microfluidics in one device. It enables us to examine and differentiate cancer tissues from healthy tissues at the single-cell level. The novel biochip is low-cost and is capable of classifying various cell types. As cancer cells and tumor heterogeneity could lead to therapeutic resistance and irregular outcomes for different patients. This biochip is expected to overcome this challenge with help of AI and nanoparticle printing.
Apart from health care, biochips could solve several unsolved queries in drug development. Moreover, it could help understand why a particular drug fails in human trials. These chips are multichannel 3D microfluidic cell culture chips and mimic the organ environment as well as its interaction within the cells. Thus, the demand for biochips has skyrocketed during the last few years as it could help understand human physiology as per every organ and save time required to test every new drug on animals. However, these applications of biochips are still in the early stage and require extensive R&D to replace traditional technology that consumes time and money in the drug development process.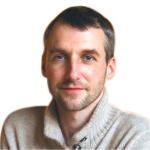 Alex Hillsberg
Chief editor of review team at FinancesOnline
Chief editor of review team at FinancesOnline Alex Hillsberg is an expert in the area of B2B and SaaS related products. He has worked for several B2B startups in the past and gathered a lot of first hand knowledge about the industry during that time.
PREVIOUS POST
Developments in Biomarkers Market Answer Diagnosis Concerns
NEXT POST
Future Of Deep Brain Stimulation Devices Lies With Wireless Technology And Miniature Size
Avenue: Entire Library membership of Allied Market Research Reports at your disposal
Avenue is an innovative subscription-based online report database.
Avail an online access to the entire library of syndicated reports on more than 2,000 niche industries and company profiles on more than 12,000 firms across 11 domains.
A cost-effective model tailored for entrepreneurs, investors, and students & researchers at universities.
Request customizations, suggest new reports, and avail analyst support as per your requirements.
Get an access to the library of reports at any time from any device and anywhere.
Related Post